Planning a wedding means having a second full-time job in an industry where you're not an expert. Most of my clients have never planned a party this large (130-300 people), let alone been married before. It takes a lot of time, thought, commitment, and brainstorming to really know what you want and what is best for you and your fiancé. Even with a wedding planner, you have a lot of homework to do. It is always my goal to help educate my clients in a way that feels supportive while bringing their vision to life on the budget they can afford. Because the process can be overwhelming, here are a few tips on what can be helpful when starting the process with a wedding florist.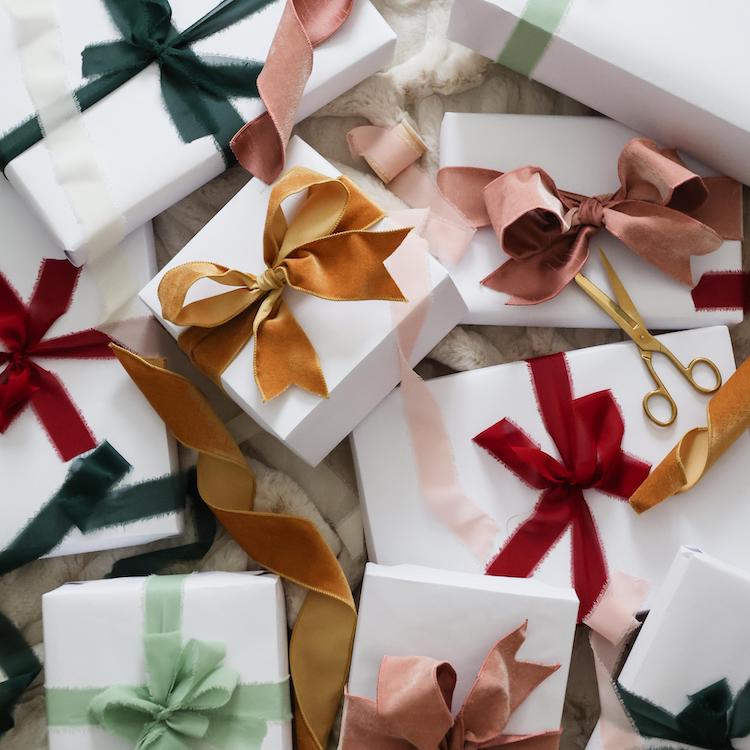 the perfect gifts for everyone—and we mean everyone—on your list
Source: Natalie Bowen Designs with Sally Pinera
1. Have a vision.
When I first meet or talk to a client, I am listening to the words they use, the way they emphasize certain details, or the consistency in the photos they share as a way of creating their vision. What I do is conceptual until the day of their wedding, so really understanding what they imagine and dream is important. With Pinterest this can be easy! A handful of images can really help me see what the client is looking for. Bring concrete ideas or a link to a Pinterest board, and be ready to explain what you like about the designs so you both focus on the same details.
2. Know your (general) budget.
To make the initial meeting or call as effective as possible, it really helps to know a client's (ballpark) budget. When I work with a planner, they usually let me know what it is. When I find that clients that come to me on their own, they often don't know or don't want to share their budget. But I always ask clients how important flowers are to them as well as what their budget is, as we need to make sure their ideas match what they can spend. I know many people do not know their exact budget, but even a range can help. I never want to brainstorm or offer design ideas that would not be possible for a client, so knowing a range really helps.
Source: Natalie Bowen Designs with Melanie Duerkopp
3. Be prepared: Flowers are expensive.
The truth is that flowers are expensive. They are a luxury, perishable item and even I gasp at wholesale prices on occasion. Growing flowers is a true labor of love and by the time they reach the wholesale market, they are way marked up (given all the hands they have passed through). The other truth is that no one in the floral industry is increasing cost just because it is a wedding. There are many ways to make even the smallest budget work, however knowing that your florist's proposal may come back higher than you expect can be helpful.
4. You are often paying for much more than just flowers.
What makes the floral proposal add up so quickly, other than the cost of flowers? In one word, labor. Flowers take love, care, and time to process, source, and care after. When working on a floral proposal we spend time doing design boards, writing and revising proposals, communicating and meeting with clients, sourcing and buying flowers—and that is all months before your actual wedding day.
Source: Natalie Bowen Designs with Shannen Natasha
5. Don't micromanage.
My ultimate goal is for my client be happy. I've gone to great lengths to make sure my clients are thrilled on their wedding day and also during the process of planning. I have noticed that when my clients start to micromanage, I become less invested and have less enthusiasm for the wedding. If you hire a professional, you have to let go, at a certain point, and let them do what they do best. They are the experts, after all. This is all the more reason for you to do what I suggest next: Hire someone you trust, that you will actually allow to take over.
6. Make sure you have a connection with your florist.
The biggest piece of advice I can give someone looking for a wedding florist is to make sure they have a connection with them. At the end of the day you want to enjoy your process with your vendors and be able to let go and trust them. If having someone who is a free-spirit floral magic maker is what you are attracted to, also understand that they may not be great at answering emails and updating proposals. Be truthful with yourself as to what qualities are most important with it comes to your relationship with your florist.
Have you planned a wedding or have any advice for brides-to-be? Share in the comments below!