Although the weather in Portland, Oregon can get pretty gloomy, Ezz Wilson's 100-year-old home is anything but. Ezz and her husband fixed up their home — a previously botched flip — and turned it from an ominous, dark space to one that's bright, airy, and inviting.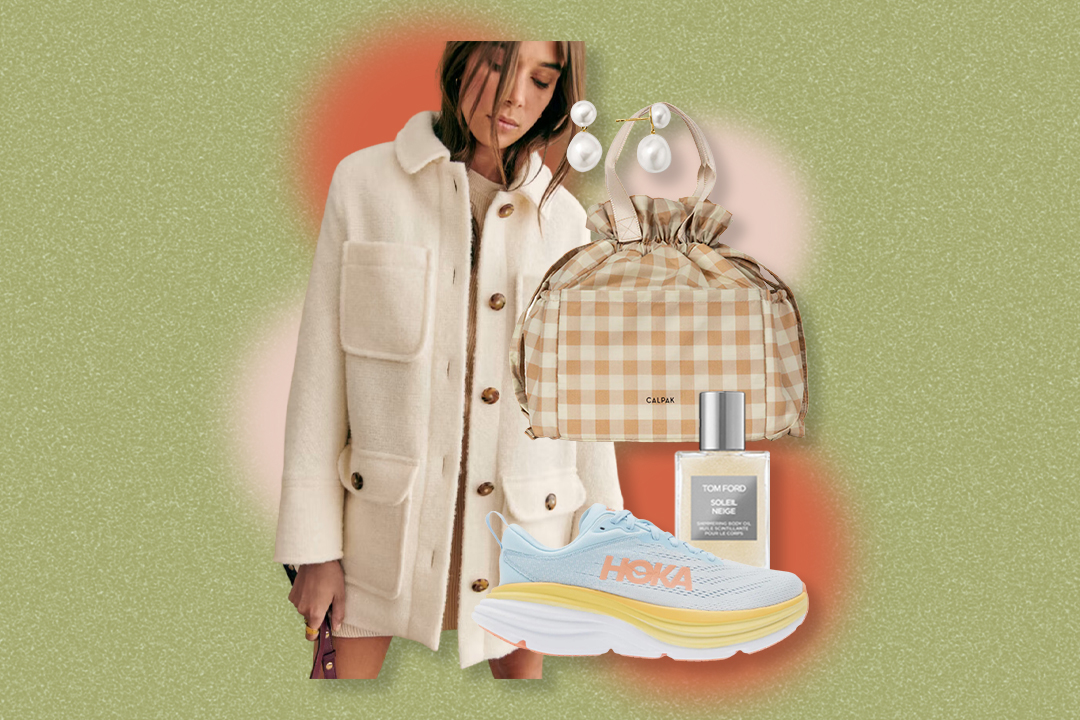 Ezz sought to have her space channel one of Jim Croce's songs: warm, down to earth, sepia-toned, and cozy. By incorporating her Puerto Rican culture, she created a home that is true to her, through and through.
We talked to Ezz about her favorite thing about living in the Pacific Northwest, how she used Mediterranean influences throughout her home, and her favorite places to buy pieces for her home.
Name: Ezz Wilson
Current Location: Portland, Oregon
Rent or Own: Own
Sq. Ft.: 1,500
What was your first job out of college and how did you land it?
My first job after college was as a hostess at a beach resort — not exactly what I had planned, but I needed the work! I also did a little bit of freelance writing for a couple of print magazines at that time.
What inspired you to be an interior stylist?
I have tried many, many different jobs, internships, and hobbies since graduating college. This is the curse (but maybe a hidden blessing sometimes?) of being an Enneagram type 4, wing 5. If you don't know much about the Enneagram, I've found it to be immensely helpful in learning about yourself and accepting your quirks, talents, and shortcomings. The Enneagram type 4 is the artistic, sensitive type, and it's my predominant number. Type 5s are the "Observers" and much more analytical. So when you're a 4w5, it's a constant conflict between the head and the heart, and chances are, you're also are a very curious person and bonafide dabbler.
I finally realized that, while there are many things I'm interested in and could possibly do for a living, the one thing I could do ALL day long (besides dream and come up with ideas) is interior styling and home decor-related work. It engages so many different parts of my brain as well as my body. I would also love to design an ethical line of homewares and furnishings some day.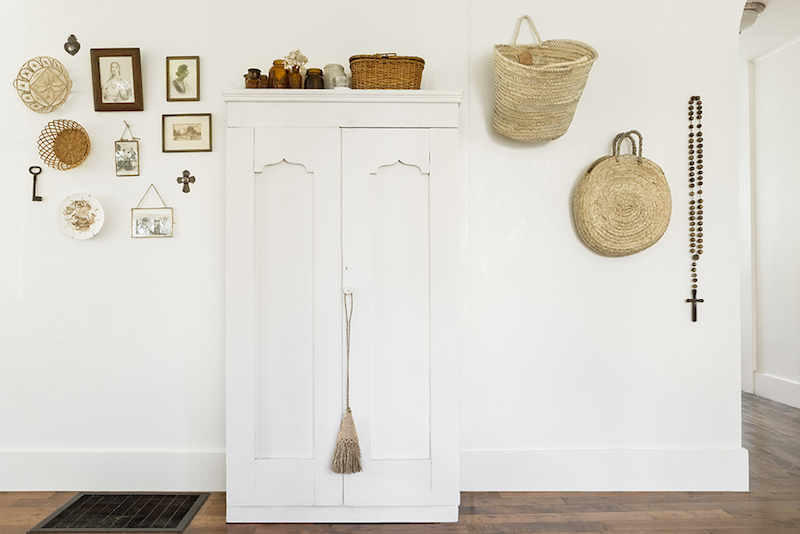 What's your favorite thing about living in the Pacific Northwest?
The abundance of nature everywhere and how easy it is to access. I'm so spoiled by all the healthy food and local produce options. We've got a chest freezer full of berries we picked, fish my husband caught off the coast, and pastured chickens from our local farmer. Sometimes, we would also get lamb, elk, fresh eggs, figs, and grass-finished beef from family and co-workers.
Tell us about your home — how did you find it?
I sort of found it on a whim, browsing through Zillow one day as I sometimes do for fun. We'd been saving to buy a property but weren't totally sure we had enough to buy, and then we found a great deal in a neighborhood that hadn't become hot yet. The housing market here has gone nuts.
What were some of the first things you started working on (design wise)? Where do you tell others to start?
It was dark and sort of cavernous inside, so the first order was to brighten everything up with white paint and replace the dark gray carpet with wood flooring. If you're going for an airier look like me and need a decent amount of natural light, my advice would be to study the light in your home at different parts of the day before buying or renting (if possible). Are the most important rooms in your home south-facing or north-facing? (For example, north-facing will bring in grayer light that can make bright whites appear dingier.) Are there trees on your property or your neighbors' property that block some needed sunlight? Also, don't underestimate the amount of light your flooring can absorb. In hindsight, I would have gotten lighter colored flooring to bounce the light.
Did the space present any challenges? If so, tell us about them and what you did to overcome the obstacles.
Plenty! This is an old, wonky farmhouse that has had its layout rearranged at least once before. I don't think we've got a single 90 degree angle in the house, and none of the floors are completely level! But for now, we live with the imperfection and quirks. Instead of knocking down all of our walls and replastering every wall and ceiling surface, I've learned a lot about working within limitations and tight budgets and picking our battles.
What was the first room that came together?
I've changed things over and over, but I think the living room was the first room that I felt mostly satisfied with! Investing in a new sofa really transformed the space. If you're gonna save up for one piece of furniture, I would definitely spend the most on a good sofa!
Where are you favorite places to buy items for your home?
Antique markets, thrift stores, World Market, Target, Home Goods, and linen goods and vintage homewares from Etsy. I can't say I actually shop there for myself, but I drool over everything at Spartan in Portland.
We love how warm and welcoming your home is! What advice would you give someone trying to achieve a similar vibe for their own home?
Thanks! I think that if you let me, I could live in a giant basket swaddled in linen and gauze blankets. I need plenty of cozy and natural textures like wood, linen, and rattan around me to feel grounded and calm. The gloomy winters in Portland can be brutal sometimes, so I decided that I needed to create my home to serve as a serious respite from the outside world. Instead of only focusing on what looked good, I focused on creating a certain feeling while trying to make it both functional and beautiful. I needed to feel like my home was warm, sunny, kinda Mediterranean and tropical yet also airy with minimalist, Scandinavian influences.
My advice would be to pin inspiration images like crazy, write down the common textures, colors, shapes, and themes you see, and brainstorm what you need from your home and the feelings you want to evoke when you walk through the door. Do you need to be energized with color, pattern, and quirkiness? Or do you need more serenity and a place to recharge after being in a busy city or frenzied office environment? Just because you really like a certain style doesn't mean that it serves your purposes or that it belongs in your home.
We love how you incorporated so much of your roots into your home with tropical influences. How did you choose the Mediterranean pieces you have? What do you look for?
Besides the design, I looked for quality and comfort. Those rattan IKEA armchairs in the living room are surprisingly good quality and comfortable. The cane armchair upstairs was definitely a form over function pick — the quality isn't great — but it's so beautiful and I really only use it as a catchall for clothing and pillows so it works out fine. I'm a big fan of Moroccan woven goods and these little grass and wood stools from Bohemia Goods serve so many functions in my house and are constantly moving around. And then some things I just find at a thrift or antique store for a few bucks and they're added to my embarrassingly large collection of wicker and rattan.
My sources of inspiration for this type of style are:
Toc Toc Toc Editions magazine (French)
Maison Cote Sud magazine (French)
Some of the homes featured on sfgirlbybay.com, myscandinavianhome.com, style-files.com.
Do you have a favorite space in your house?
My living room. It's where the comfy couch and soft rug are and feels like the heart of our home.
Do you have any upcoming projects planned for your home?
We have a never-ending list of house projects we need to complete, but on a less practical note, I just really want to stucco or plaster my brick fireplace!
What advice would you give your 22-year-old self?  
Oh man, there is so, so much I would want to say to her, but I don't know if she'd even be ready to listen to the older me. Don't beat yourself up for not having a clear career path, for being "flighty" and trying out so many options while you learn about yourself and your human limitations. Don't shame yourself for not being "normal." And while yes, you are a dreamer and constantly striving for something (seemingly) better, you'll miss out on too many opportunities to be grateful/content while still aiming for your goals. Keep a gratitude journal and learn a little about Ayurveda and how to ground yourself when you spend too much time in the clouds. It's such a difficult balance and I'm afraid that at 36, I'm still struggling to follow my own advice! But I'm more self-aware and forgiving of myself. Oh, and buy that satin pillowcase you swore you'd get at 19 and never did so you don't get a saggy cheek after sleeping on the same side of your face for 17 years! 😉
Ezz Wilson is The Everygirl…
Most played song?
"Pa Que Retozen" by Tego Calderon if I need to shake some booty and Don MacLean's "And I Love You So" if I'm feeling sentimental.
Last item you splurged on?  
Linen clothing from OffOn Clothing and Not Perfect Linen on Etsy.
Sweet or Savory?
Never thought I'd say this, but I might be leaning more toward savory now.
Favorite instagram account for design inspo:
I have several, but @audreyrivet and @bohemegoods are in the top few.
Favorite spot in Portland?
Sauvie Island.
If you could have lunch with any woman, who would it be and why?
This is so hard — there are so many women I'd love to get entrepreneurial and creative advice from or just have a laugh with. But I think psychotherapist and writer Esther Perel has such a fascinating mind — I bet I could talk to her for hours and hours on end.
Get The Look
bohemian, cozy, and warm