Is it really a good outfit day if Instagram didn't see it? We know we all have them: the curated outfits that are just too good to not show off a bit. (Hey, it's allowed!). It's especially allowed if your outfit is just as perfect as the atmosphere you're in.
your one-way ticket to your cool, calm, and collected era
It's never just any old outfit. It's definitely more than your go-to uniform you tend to just throw on and run out in. The Instagram Outfit is carefully styled and put together for perfection no matter the season. You know, the one you get endless compliments on when you're wearing out?
They don't come easily, and there's no shame in needing a little inspiration for the next fit that makes your grid, especially if it delivers all the cozy fall vibes in one. These six outfits are so good, you'll be documenting them to live on the internet forevermore.
1. A sweater dress, knee-high boots, and tights
We can comfortably assure you here that dresses are not at all limited to just spring and summer. The fall dress is a quintessential item in your closet that could pair easily with any jacket, pair of boots, or cozy hat you decide to pair with it. If you're looking for extra coverage, the knee-high lug boot pairs perfect with a short leather dress and a blazer. Tights are optional!
Steve Madden
3 colors available
2. A turtleneck, shacket, and your fave pair of jeans
Like it or not, the shacket is here to stay. I mean, why wouldn't it be? It's cute, cozy, and pairs well with anything. It's arguably the perfect fall layer before the weather dips a little too cold for our liking. Buttoned up with a turtleneck underneath or unbuttoned to wear over your shirt, the shacket combined with your fave pair of jeans is an unbeatable combo.
3. An oversized coat and oversized pants
Ah, the ultimate fall uniform. Wide-leg trousers and an oversized trench? We couldn't ask for anything better. Pair it with a bodysuit, baby tee, or knit sweater—it's totally up to you. It looks great with any shirt and any shoe combo, and also gives you a guaranteed oh-so-cool feeling no matter what you're up to for the day.
Everlane
3 colors available
Everlane
4 colors available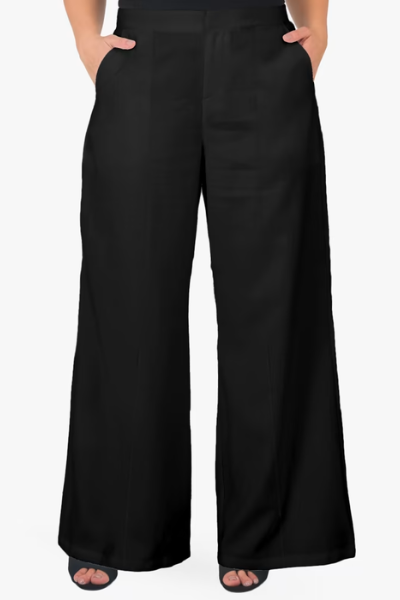 4. A cream-colored outfit
There's just something so crisp about an all-cream outfit. From the denim to the sweater, it's just going to look good as the leaves are changing every single time. Make it your own with accessories, but keep clothing pieces to the color scheme uniform.
Madewell
3 colors available
Levi's
2 colors available
5. A chunky sweater and flare pants
Oh, the chunky sweater. Long hung up for the summer, we can't wait to revive it when fall comes around and wear it for any and every occasion. Out for dinner plans? Chunky sweater. Cozy day in? Chunky sweater. Going for a walk? Chunky sweater. It works for anything, trust us. If you're looking to elevate it, pair it with some flare pants and heeled booties. You'll thank us later.
Everlane
2 colors available
6. A duo chromatic outfit and a beret
A fall look is simply not complete without a fall accessory. And sometimes, the outfit just isn't complete until the accessories have been added. Take the beret, for example, it's the ideal fall accessory that just brings any outfit to the very next level. Paired with this duo chromatic outfit, we can't think of a better fall look.
Gllutt
36 colors available