When I was in seventh grade and first started wearing (real) makeup, my mom took me to Ulta and bought me a Smashbox foundation, concealer, blush, and mascara. It was a huge treat—one that my mom said she always wanted to share with me when I was old enough— and I remember it like it was yesterday. I sat down in the stool and a woman tried different foundation shades on me, and I got my first rush of leaving a store with a bag of makeup that I couldn't wait to put on. The new products sat on top of my dresser in all their glory, and so it began: my absolute infatuation with makeup.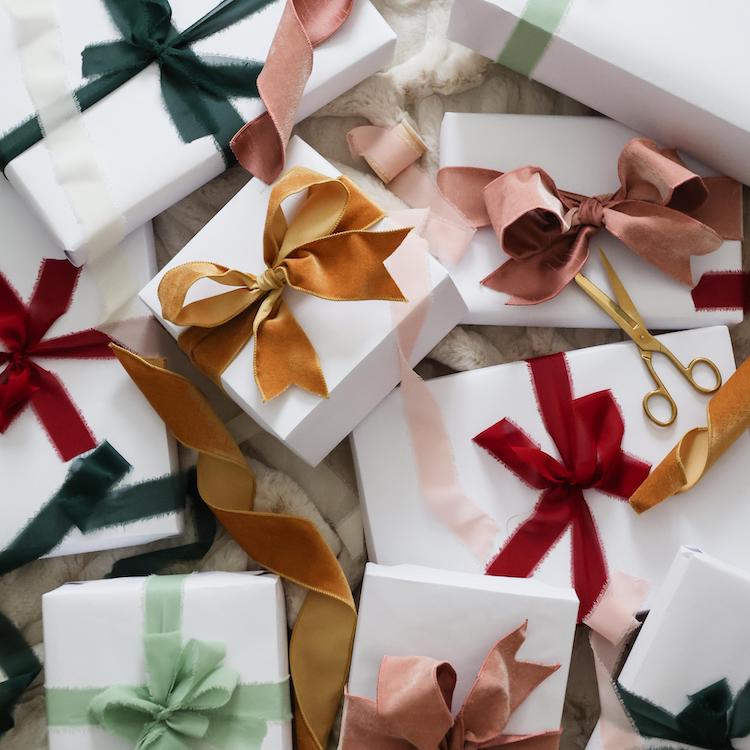 the perfect gifts for everyone—and we mean everyone—on your list
Since then, if I'm going to splurge on anything, it's most likely going to come in a Sephora bag. I've never been into wild, colorful eyeshadow or the super-trendy products like our beauty guru Beth, but I've never been able to resist an exciting new release from a brand I love. My personal favorite products to splurge on? Anything that goes on my cheeks. I'm a bronzer and blush connoisseur, and when I saw that Fenty Beauty was releasing a cream cheek collection for summer? It was the pre-summer gift I didn't know I needed, and I ordered them the day they were released (which, praise be, happened to be the day the spring Sephora Beauty Event began).
I ordered the Fenty Cheeks Out Freestyle Cream Bronzer in "Macchiato" (what they describe as a shade for light to medium skin tones) and the Cheeks Out Cream Blush in "Daiquiri Dip" (a soft coral-red) and "Cool Berry" (a soft mauve).
One of the first things you'll notice about the blushes is that they aren't the soft, muted nudes that some brands opt for; Rihanna created a range of bright, summery shades that scream to be layered on top of sun-kissed skin.
I never in a million years would have opted for "Daiquiri Dip" (the coral-red shade), but after seeing one of my favorite beauty Youtubers—with a very similar complexion to mine—use it to achieve a perfect, I-was-out-in-the-sun-all-day wash of color on her cheeks, I knew it needed to be added to my collection. I own nothing even remotely similar to this shade, so it's completely unique to me. "Cool Berry" is also a beautiful mauve shade that looks great both on my pale skin and when I have a fake tan on.
How bright the colors look in the pan shouldn't intimidate you—they're very buildable, so if you use a light hand, you won't come out looking like a clown. Of all the cream blushes I've ever tried, these are my favorite. They're completely fool-proof and leave you with dewy-looking cheeks that look like they're naturally flushed. In the same way it's hard to go wrong with Glossier Cloud Paint, it's hard to go wrong with these. Their color payoff is subtle but buildable, and you can layer it on without the product taking any of your underlying foundation or concealer off. I've been wearing these almost every day since I've got them, and they just make you look (and feel) alive.
Cream bronzer is one of those products that looks incredible and natural if done right, but patchy and obvious if done wrong—which is all too common. A couple of years ago—yes, it's probably expired, and no, I won't throw it away—I splurged on arguably the most well-known cream bronzer in the game: the Chanel Soleil Tan de Chanel. It's a fancy name for a fancy product, and it'll cost you way more than any bronzer should cost—but it's great. I use it all the time, and it's never failed me; all-in-all, I can't think of a complaint. However, being the sucker I am, I thought that Fenty's "Macchiato" shade looked different enough from my Chanel one that it was worth buying, and I was correct.
Fenty's Cream Bronzer is a completely different formula than any cream bronzer I've ever tried. It leaves a slight sheen on the skin—not in a greasy, oily way, but in a way that looks healthy and complementary to anyone trying to achieve a glowing complexion. While my Chanel bronzer leaves a more matte finish, this one stays looking fresh and dewy all day—which is perfect for summer.
The bronzers come in Fenty's standard wide range of shades—so whether you're fair or dark, you'll be able to find a shade that you love. (If that isn't worth supporting, I don't know what is.)
All of the reviews I read about this product before I received them said that they bordered on too-sheer, but I couldn't disagree more. The products are definitely on the sheerer side, but with a cream product, I consider that a plus. It's hard to go in too heavy-handed, but it's easy to build it up to whatever color payoff you're looking for—which is the perfect combination.
If you're looking for easy, summery makeup options, these are going to be your new holy grail. Lately, my favorite method of applying them has been on bare skin with a little mascara and brow gel. They look beautiful and natural and are the perfect products for summer—whether you're planning on going outside or not. Rihanna, you've done it again.