Roth IRA's are a great way to set yourself up with tax-free dollars in the future. The contribution you make to a Roth IRA today is not tax deductible but it grows tax deferred and it comes out tax free after age 59 ½ (make sure you follow the specific withdrawal rules).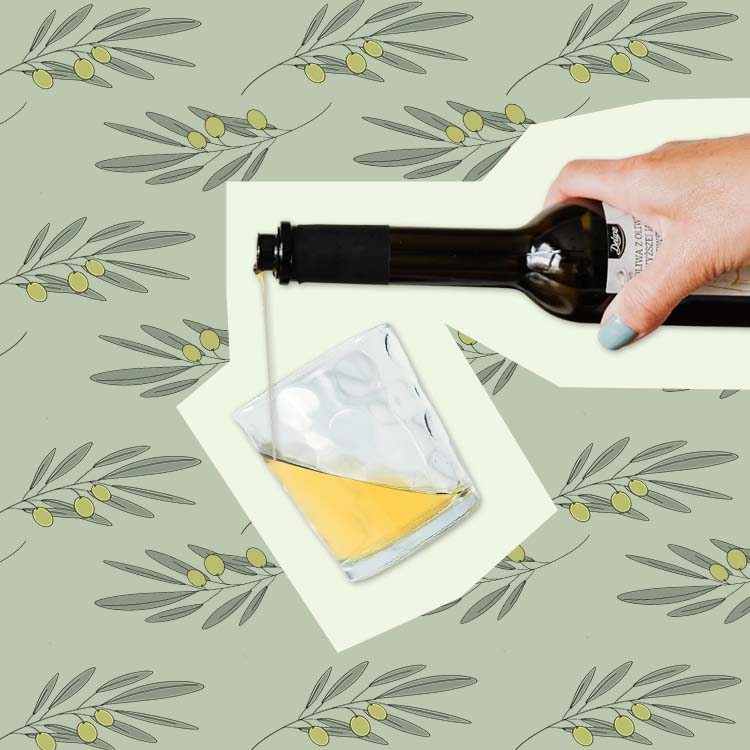 we love olive oil, but this seems a bit too far... or is it?
Roth IRA's do have income limits so as long as your income permits, consider saving into a Roth IRA. Many employers are now offering Roth 401k contributions, which do not have income limits, so make sure you do your homework to figure out which option is best for you.
graphic by Grace Niu
The opinions voiced in this material are for general information only and are not intended to provide specific advice or recommendations for any individual. This post was contributed by Brittney Castro, CFP® professional and creator of www.FinanciallyWiseWomen.com. Brittney Castro is not affiliated with TheEveryGirl.com. Brittney A. Castro is a registered representative with and securities offered through LPL Financial, Member FINRA/SIPC. California Insurance License #0F33895