The year was 2014. In the summer of Fancy by Iggy Azalea dominating the charts, a soon-to-be college junior was about to step foot into a salon, get fancy herself, and at last, color her hair for the very first time.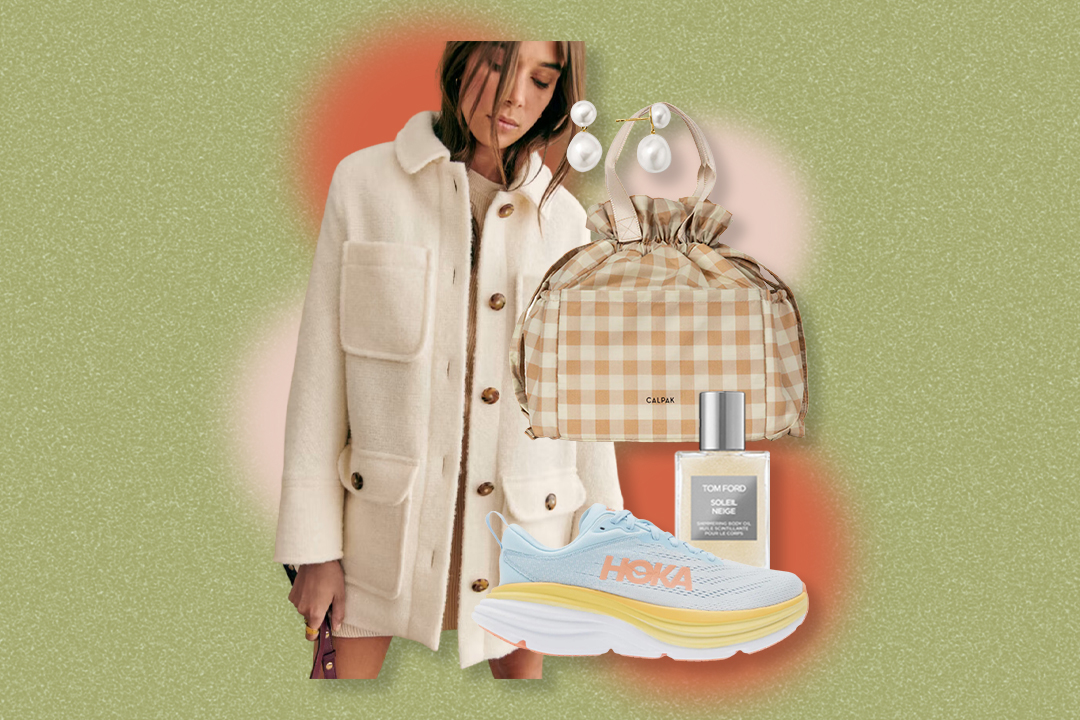 After five long hours in the chair at what was possibly the quietest salon in Chicago, I walked out feeling extremely overwhelmed by what had just happened and how I felt about it. This was a time when ombré was all the rage and all my friends were getting gorgeous glow-ups with their new hair color to match the rare, perfect, season-long 80 degree weather. I had no idea what I wanted for myself and my hair color aside from the fact that I wanted to "go lighter" and a had a single blurry screenshot of Shailene Woodley to show for it.
Now, as common sense would dictate, that is not specific at all, and I really should have used my habit of obsessively researching everything for actually looking up various color techniques, sample photos, and stylist reviews before I showed up to a salon that I chose purely based on an online coupon (not one of my finest ideas, per se). Needless to say, I learned my lesson. There are definitely things that you need to know about the before, during, and after of coloring your hair for the first time when you're considering it. Over the past five years since my incident, here is what I have discovered they are.
Before you color your hair for the first time
1. Research, Research, Research.
You can't even know where to begin without using a scientific method approach to such an important undertaking. There are so many things to learn about and take into consideration when deciding to finally switch up your natural hair color. First off, take note of your current base color and texture. You can't expect an icy, platinum blonde when you're starting off with warm-toned dark brown tresses, and vice versa. Look up what are some realistic shades to take the first step into lightening or darkening your hair might be so that it still suits your warm or cool skin tone (and if you're one of the lucky ones with a neutral skin tone, the world of hair color world may very well be your oyster)! Another important thing to study up on are the current hair color techniques being used by stylists. For example, if you want some lighter shades of strands without the monthly upkeep, opt for a hand-painted subtle balayage or an ombré. If you want an overall lightening and added dimension, babylights would be an amazing option. Read up on all the latest hair color trends and find the one that best suits you.
You may be asking at this point, "but how do I know what's exactly right for me?" My answer will always be sample images. Sample images are going to be your absolute best friend in this whole process. My go-to ways of compiling collections of my obsessive, never-ending perfect hair color search are (a) keeping a hair-color board on Pinterest to refer back to and (b) using hashtags in the explore page on Instagram to bookmark images into a special collection in my account. Finding people who have similar skin tones and base colors as you will not only be of aid to you, but more importantly, your colorist in this process.
2. Find your perfect colorist.
A HUGE part of the research should also be finding the right hair colorist and salon for you. Word of mouth and experience with hair stylists in the past is always helpful, but in this day and age, a super convenient way to do so is through social media, like Instagram. Look up some hashtags that can be local to your area, such as #chicagobalayage, #chicagocolorist, or #chicagohair and you will see tons of colorists' pages and salon geotags pop up. Using specific colorists' images to gauge what kind of client hair they have the most experience with will be a very good indication as to how they could work with yours.
3. Consultations.
Once you're set and have picked your hair stylist, call or message them to ask if they do free consultations. I guarantee you, it is highly unlikely they'll say "no" to that request, as it is in everyone's best interest to have a little meet-up to chat about your hair before you spend all the time and money on doing the actual thing. Bring in your sample pictures to the meeting and ask them for their honest take on what is and isn't realistic to achieve the results you expect. To get the color you want, it might take more than one session, leading to spending more money and time in the chair, which you may not be willing to commit to at the moment. Also, you are going to be spending an entire morning, afternoon, and/or evening with this person (depending on how drastic or complicated your color change is). You'll definitely want to make sure that you vibe with your future colorist and feel the ability to trust your hair in their hands!
4. Hair prep is vital.
There are some responsibilities you will have before you arrive at the salon to ensure that your experience and hair are top notch. According to Byrdie, you should be sure to not shampoo your hair about 24 to 48 hours before your appointment to let the natural oils add a protective layer to your hair. LiveAbout adds that deep conditioning during your last wash before the salon is also going to help keep your hair in healthy shape before the color goes on your strands. Lastly, Seventeen suggests that to get all the unwanted buildup out of your hair, use a clarifying shampoo during your wash before the appointment and you'll have the best blank canvas to work on.
The day of your appointment
1. Show up early.
It goes without saying that you obviously need to show up for your appointment, but showing up in the right way is key. Be on time, early if possible. Be excited, not nervous for this new adventure. Be on the same page as your colorist, and keep the communication going. DON'T BE dressed in your best outfit, though — unless you're OK with some possible souvenir hair color splatters on it.
2. Beauty takes time.
Expect to be sitting in that chair for at least a couple of hours — even more if you have longer and/or thicker hair — and remember that patience and preparedness is key to optimizing your salon experience. I personally have learned the hard way to bring a snack and something to drink to a hair color appointment after having my stomach growl for about two hours straight. Additionally, as much as you're vibing with your colorist in conversation, there will be periods of them having to concentrate on their work or having to step away for a bit, leaving you to your own devices (figuratively and literally). Make sure you have something to keep you entertained, such as a book, TV show, music, or even an accompanying friend if you are someone who finds themselves lost when not engaging in something (as I do).
After you color your hair for the first time…
1. It's all about the maintenance.
So it happened! You gave it a shot and are now looking like the version of yourself that you've wanted to show off for a long time.
But now for the most important part: maintenance.
The most crucial step to making sure that coloring your hair for the first time is truly worth it is all in your hands after you step out of the salon. Before you pick up your classic bottle of shampoo and conditioner for your first hair wash after the salon, remember that some things have changed. According to Insider, your hair might change in texture and/or volume, and possibly even get a bit coarser due to the chemicals in the dyes (but the visual is SO worth it). Be sure that the slight damage that is inevitable is well taken care of by investing in some quality shampoos and conditioners designed specifically for colored strands. Today advises to look for indicators on shampoo bottles such as 'sulfate free' and alcohol free' to help with slowing the fade of your color job, as most inexpensive, over-the-counter shampoos contain these as well as harsh detergents and salts. For conditioners, Good Housekeeping suggests to look for ingredients including silicones, amino acids, provitamins, plant oils, and minerals to help retain moisture, smoothness, and strength. Avoid any products that claim to be "suitable for all hair types," since your hair is unique and cannot be generalized. You will also notice that with the new texture, you might even be able to skip a day or two more than before between washes. What a win-win!
2. Flaunt the **** out of it.
You. Are. A. Fuhhhreaking. Ray. Of. Sunshine. Hopefully you're really ~feeling yourself~ with this new hair, so snap all the selfies and share them everywhere to show everyone how amazing you look! Don't be surprised when you have people left and right giving you compliments on the new color, and telling you that you look like a new you. In fact, they may even tell you that you look more like yourself than you did before. That's what hair color is all about — letting your inner self and outer self connect and showcasing that to the world. Have fun playing around with different hairstyles, makeup looks, and wearing new colors in outfits that you might notice look amazing now. It's the time to experiment and have fun!