Finding the perfect workout leggings is more of a challenge that it needs to be. When you're working out, the last thing you want to worry about is how your clothes fit, yet it sometimes is everything you're thinking about. How are we supposed to focus on busting our as*es at the squat rack or putting in work in that barre class if our leggings don't fit right? (The answer is you're not unless you're an alien who has mastered the art of ignoring ill-fitting garments.)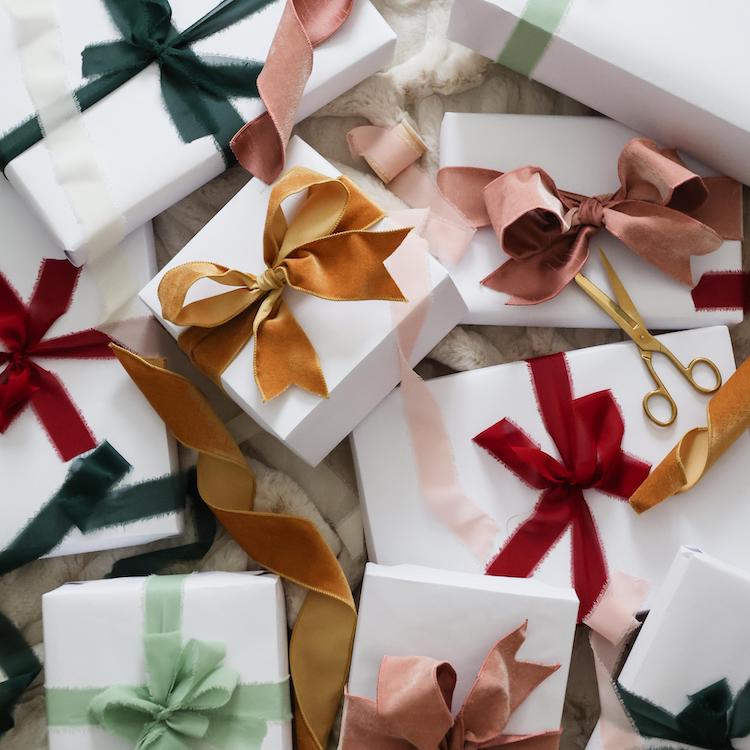 the perfect gifts for everyone—and we mean everyone—on your list
I'm currently on the hunt for the best leggings (who else?!), so I enlisted the help of the experts. We talked to seven fitness instructors and trainers from all kinds of workouts (spinning, yoga, barre, weight lifting) about their favorite leggings to break a sweat in. BRB — trying them all!
ALL ACCESS
I LOVE the leggings from All Access NYC. They have the perfect wicking fabric for super sweaty workouts like SoulCycle and they are also super comfortable with a wide waistband. I love them and wear them all the time.
Jennifer Jaramillo, Instructor at Boost Pilates in Houston
Joylab
I like these because they have a bandaged high waist. I feel hugged. I teach four to five hours back to back, and my pants still breathe. For $35, they hold up against the high-price leggings that I used to buy. These days Target get a lot of my money!
Macie Crumb, Interval Trainer at Studio Three Chicago
Nike
My all-time favorite leggings are the Nike One Luxe in black. I've found that these check all of my boxes — high waisted, black, ankle length, form-fitting with no squeezing or pinching, and most importantly no saggy crotch (aka they don't fall down). Most of my workouts include some sort of interval/circuit training so I need leggings that I can do all the things in from running to lifting to rowing to yoga etc. I practically (read actually) live in these guys. May or may not be currently wearing them!
Joylab
As a fitness professional, I've worn a lot of leggings and been introduced to a bunch of cool brands through studio partnerships. My favorite style of leggings are high-waisted full tights (to the ankle) with decent compression. They must pass the squat test, last through several washes, plus generally feel special. They also have to be a reasonable price point of $30-$70.
Some awesome brands that hit those marks are DYI, Athleta and my current favorite the Joylab line at Target. Joylab is superb quality at a killer price, totally inclusive on sizing and boasts awesome designs that are on trend. They have high-waisted sets that are flattering and won't roll down. Big Fan!
ALO
I LOVE working out in my Alo high waist Airbrush leggings. They fit like a glove, lift the booty, and hug all the things in. What does this have to do with working out?!? When ya look good, ya feel good!! And if you're working out in a place that has mirrors, which most do, you wanna like what you see. You wanna look and feel like the badass you are! And my Alo High Waist Airbrush leggings do just that! Oh, and from a practical standpoint, they don't leave sweat stains, they aren't see through, and they don't move when you do!
90 Degree by Reflex
I workout and wash clothes A LOT! So, when it comes to leggings, having an inexpensive and reliable option is clutch for me. I'd have to say my go to leggings of choice are by 90 Degree by Reflex. They're high waisted, they come in so many cute colors, they fit my long legs, they're squat proof, and they have pockets! They're an all around win for me.
Taylor Merritt, Trainer at Title Boxing Club
ALO
I have say my favorite leggings to workout in are by ALO. They manage to make leggings that both look good and perform well during exercise. I have found that the stretch is just enough to hold them in place without feeling too tight and breathable enough without being see-through. Talk about a win-win! It is nice to find a pair of leggings that are flattering and functional!