Francesca Falzone's Manhattan apartment is a breath of fresh air—and that's saying something in New York City. With an eye for design and a knack for thrifty decorating, she has managed to turn a rather small one-bedroom apartment into her dream space. Her impeccably-decorated abode is a true reflection of Francesca's personality and passions. Her love for art history and design is evident in every nook and cranny of her beautiful home, so it's no surprise that she works at Christie's, one of the most prestigious fine arts auction houses in the world.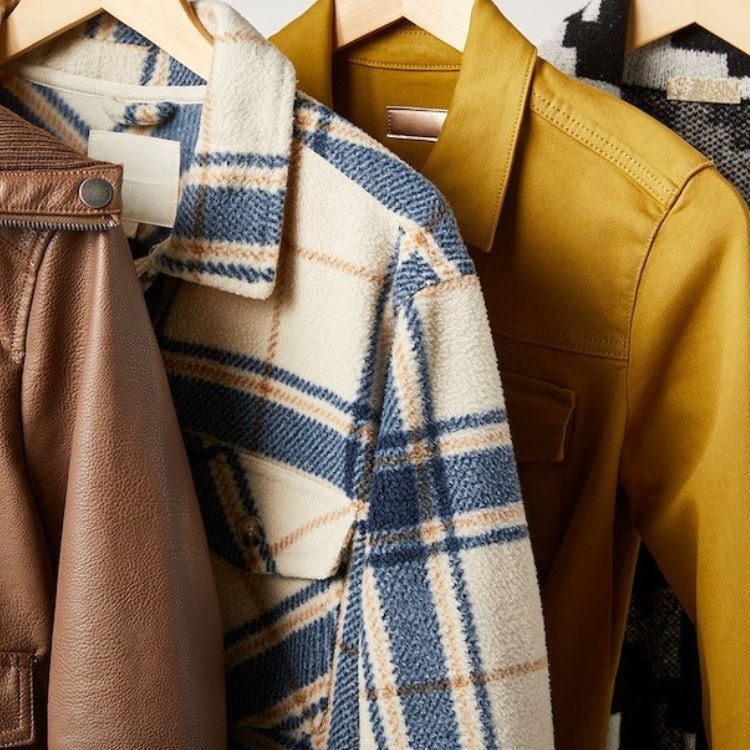 ...and it's wallet-friendly
When she isn't in Midtown diving headfirst into the world of contemporary art at Christie's, Francesca loves to spend time exploring her East Village neighborhood, trying new restaurants, going to museums, and soaking up all of what NYC has to offer. Read on to find out more about how Francesca incorporated her love of art into the design of her home, her favorite spots to shop and eat, and how her job inspires her.
Name: Francesca Falzone
Age: 25
Occupation: Masterpiece Researcher at Christie's, Post War & Contemporary Department
Education: BA in Art History, Boston College
When did you first become interested in art and art history?
Art history caught my attention during second semester of my freshman year. I was slowly beginning to realize that pre-med may not be the right course of study for me and my adviser encouraged me to explore other fields. After two classes taught by Dr. Judith Bookbinder, I marched myself over to Devlin Hall at Boston College and met with Claude Cernuschi, head of the art history department, and said I was in.
With some of the best professors in the United States and Boston College's own art history library, I had the best resources at my fingertips to see where this field could take me. I remember reaching out to the McMullen Museum to see if they had an internship program. Upon receiving the go ahead, I applied and interned with them for all four years of college, working on projects involving art from Dura Europas and Japan, as well as with works by Wilfredo Lam and Courbet. It gave me a wonderful introduction into cataloging and museum studies. I also got the opportunity to work alongside Nancy Netzer, the Director of the McMullen Museum as well as Margaret Neeley, now the Manager of Corporate, Foundation and Government Relations at the Museum of Contemporary Art in Chicago.
My college summers were spent working at the Boston Center for the Arts, Kaminski Auction House, and Sotheby's in their Latin American Department alongside Axel Stein, Andrea Zorrilla, and Patricia Ruiz-Healy. I also explored art advising my senior year, researching business relationships for Annelein Bruins of Tang Art Advisory in New York. The exposure I had to museums, galleries, auction houses, and art advising confirmed my passion for art business which ultimately led me to my job today, working for Christie's in New York in their Post War & Contemporary department.
Describe your first job out of college. 
For my first job I provided extensive coordination, administration, and project management for an emerging contemporary art collector. Working on art acquisitions, I truly got to experience the relationship between the auction house and the buyer. This perspective and knowledge has been crucial in my current job, now working on the house side. Every day I was introduced to artists like Richard Prince, Gerhard Richter, Christopher Wool, Andreas Gursky, Wolfgang Tillmans, (the list could go on and on) building my love and intellect for Post-War and contemporary artists.
Similarly, I was also exposed to mid-century modern design, helping with curating a residence. Names like Mouillé, Jeanerette, Jouve, Prouvé, and Royére became second nature and are now embedded in my design vocabulary and inspiration. One of my favorite projects was working with Michael SHVO, a real estate developer and an art collector who curated a Claude & Françios-Xavier LaLanne exhibition at Sotheby's and the Lalanne Sheep Station, a public art installation at the Getty Station on 23rd Street, facilitating my exposure to sculpture that I would later imitate in my own apartment.
You now work at Christie's in the Post War & Contemporary department. What is the most exciting project you've been able to work on/favorite moment at your job so far?
I have been at Christie's for a year and a half now. It's a dream to be surrounded by art and specialists every single day. Any question I have, small or large, there is always someone who will know the answer. The education and knowledge of our department is unbelievable.
For me, being a part of last season's "Looking Forward to the Past" sale was certainly legendary. We sold Picasso's Femme d 'Algerfor for $179 million. The excitement and energy is still remembered by everyone in the department. It makes me that much more excited for our May sale to come!
Always ask questions, be hungry, and always say yes to something new
What advice would you give to others who want to break into the (intimidating) world of art in New York City?
Don't let anyone tell you that you can't do something or become someone. One of the first things I learned is that the art world is competitive. Being type-A and extremely driven is what keeps me moving forward. Always ask questions, be hungry, and always say yes to something new, even if it requires more hours and learning as it will only help you become a more dynamic person. Most importantly, you must love your job and aspire to do better. I wake up everyday excited to see what the day will greet me with and that is something I hope will stay with me for the rest of my life.
You've lived in the East Village for about a year now. What drew you to this area and what are some of your favorite things about the neighborhood? 
East Village is amazing. I am a huge foodie and there are constantly new spots opening all around my area. Some of my favorites are Pylos, Avant Garden, Virginia's, The Organic Grill, The Eddy, The Black Ant, Huertas, Edi & the Wolf, Northern Spy Food Co., Prune, and Babu Ji. I have the best of both worlds bordering Alphabet City so I am able to indulge is both neighborhoods. For coffee (chai for me), I love Ost Cafe, Tea Drunk, Box Kite, and La Colombe. For boutiques, I love Odin, Still House, Fair Folks & A Goat, John Derian, Pink Olive, and Sunny's Florist (best florist in East Village).
Your apartment is perfection! Tell us about the search. What were you looking for in a space?
Thank you!! My apartment search was tedious. After visiting around twenty-five studios and one-bedrooms, I found a perfect one-bedroom nestled in the East Village. I had a few search criteria that made my hunt challenging which included strong natural light, new appliances, and an in-unit washer/dryer (which is a huge luxury in NYC).
It was the last apartment I saw. I physically handed my application over to the broker and Venmo-ed my application fee on the spot. In an area straddling East Village and Alphabet City, there is always something going on and an endless repertoire of restaurants and bars. Undoubtedly, though, the best part is having my girlfriends around the corner (including Liza Rollins, who is a living editor for The Everygirl!).
How would you describe your personal decorating style? Has your passion for art and art history influenced the way you decorate?
I am heavily influenced by mid-century modern French and American decor. Their aesthetic is clean, symmetrical, and organic. I also think their palette complements artwork very well, which for me, is always on my mind.
My previous apartment was very modern, which grew to become cold so I wanted this one to be welcoming and feel like a home. My passion for art and art history has certainly influenced the way I look at a space. It plays a huge part with color, shape, and creativity while adhering to tricky corners and architecture of an apartment.
I think texturie is very important. It brings three-dimensionality to a space so for me, I wanted to stay with varying shades of white as well as adding tactility, witnessed by my faux fur throw on my bed.
Did you decorate on a budget? What are some of your favorite stores to shop for home decor?
I did decorate on a budget. I did not pay full price for one thing! I am in the auction world so it is always important for me to get a good healthy number. If there was something I liked that was full price, I signed up for company emails, which often provided me with a first time customer discount.
Something I learned and love about design stores is that they have floor samples that they later sell for a substantial deduction in price. My dresser and side table were both floor samples. My favorite stores to shop at for this apartment were West Elm, CB2, Lillian August, Canvas Home, Dot & Bo, TRNK, Domino, and Anthropolgie.
My background in art and design motivated me to find pieces that echoed and paid homage to their artists and architects. My swinging bedside lamp is inspired by Mouillé, my bathroom "Naked" neon light influenced by Tracey Emin, my sheep sculpture similar to a LaLanne sheep, and my Phillipe Starck credited Ghost Table are all examples of this. Maybe one day I will own the real thing, but for now, these are perfect!
What is one of your favorite things about your home?
The neon light in my bathroom! I designed it with the help of Neon Sales & More. Their website is very easy to navigate and they have excellent customer service. When it arrived, I had some help wiring it with my local electrician along with a help of a friend to hang it! It was definitely a team effort but I am so happy with the way it turned out.
Where do you see yourself in five years?
In five years I will, most importantly, be happy and love my job. If I continue to work hard and persevere, I would love to ascend at Christie's and become a specialist in their Post War & Contemporary department, working with clients and selling some of the greatest masterpieces this genre of art has to offer.
Francesca Falzone is The Everygirl…
Coffee order?
I am a religious chai tea drinker. I have had it every day since I was 15. Large. Light ice. Almond milk.
Aiden or Big?
Big.
Favorite artist?
Ellsworth Kelly
Perfect NYC Saturday?
My perfect New York day is an outdoor run on the Westside Highway, late brunch outside, visit to a new art exhibition, and a long dinner with my closest friends at a fun new restaurant.
If you could have lunch with one woman, who would it be and what would you order?
I would have lunch with Jacqueline Kennedy Onassis. As a Kennedy, I would grab a bite with her at a small intimate lunch spot, possibly Le Cirque in NYC, known to be one of her favorites. As an Onassis, someplace on the Island of Scorpios, overlooking the water, and fawning over a gorgeous scarf in her hair, I would order whatever she was having.
Product Sources
Bathroom
"Naked" custom light, Neon & More
Matching soap and lotion, & Other Stories
Soap dish, John Derian
Candle, Anthropologie
Towels and bathmat, Anthropologie
Curtain, West Elm
Kitchen
Plate, West Elm artisans
Tray, West Elm
Books/ Magazines, Porter Magaine
Key tray, John Derian
Candle, APC
Photograph, Soho Vintage Find NYC
Matching soap and lotion, & Other Stories
Soap dish, John Derian
Wine Rack, Vintage
Olive Oil/Salt/Pepper, Dean and Deluca
Small crate, H&M Home
Artichoke Coaster, Canvas Home
Bud vase, Canvas Home
Living Room
Couch, West Elm
Chairs, One Kings Lane
Rug, Rugs USA
Lucite Table, CB2
Books, Taschen, Christie's
Magazine Holder, Anthropologie
Stools, Domino
Mid Century Task Floor Lamp, West Elm
Scandinavian White Table, Craigslist
Ellsworth Kelly Poster, TRNK
Flowers, Flower Girl NYC / Union Square Market
Hemnes Mirror, Ikea
Decorative Pillows,  Pill-o-Matic
Bedroom
Bed frame, CB2
Bedding, Crate and Barrel
Decorative Pillows, Lillian August
Fur Throw, Lillian August
Dresser, West Elm
Side Table, West Elm
Swinging Light, CB2
Sheep, Kaffe 1668
Jewelry Holder, Anthropologie
Candle, Diptique
Jewelry Dish, Canvas Home
Books, Urban Outfitters
Pink Bag, Chloe
Jewelry Box, West Elm
Circular Mirror, Dot & Bo