Many know Freddie as one-fifth of BuzzFeed's show Ladylike. Her bubbly personality, epic style, and flawless skin are just a few of the things that stuck out to me when I started my first day as the Style Resident at BuzzFeed.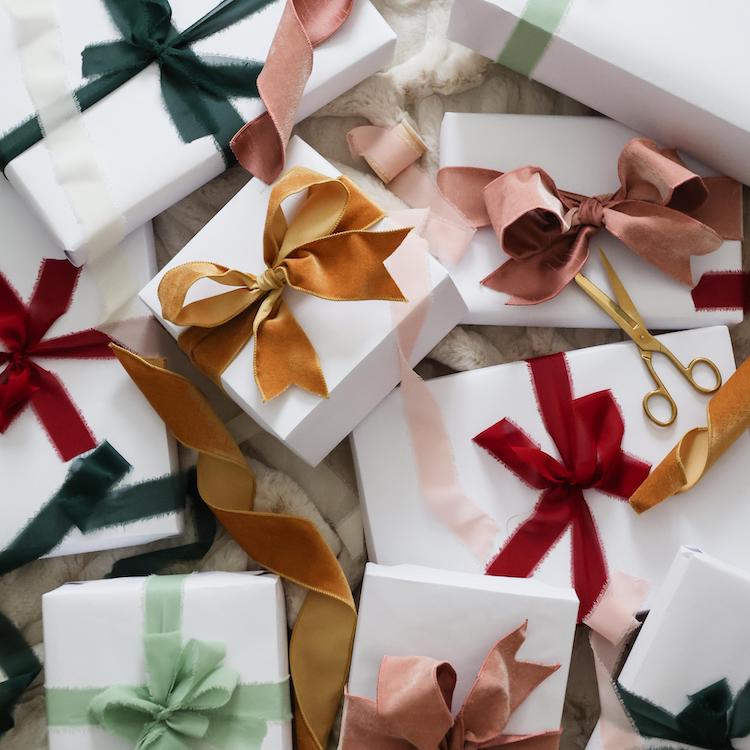 the perfect gifts for everyone—and we mean everyone—on your list
Though Freddie is known for all the things I mentioned above, the one thing I've always admired is that while she is a star in her own right — she is also one of the most talented, down to earth people you could ever meet. Here, Freddie shares why she took the leap and moved to Los Angeles, how she landed her gig at BuzzFeed, and what a day as a producer is really like:
Name: Freddie Ransome, Video Producer at Buzzfeed
Age: 28
Location: Los Angeles, CA
Education: Bachelor's from Howard University
What was your first job and how did you land it?
My first job out of college was a page at the NBC Page Program. A Howard Alum who was a former page connected me. The application process was pretty vigorous, as it included making an elaborate visual aid and a series of interviews.
What was it like making a move from New York City to Los Angeles after working with NBC for your internship at BuzzFeed? Were you nervous?
I was terrified! I definitely tried to stay in NYC, but no job opportunities were lining up for me. I had always wanted to move to LA in the future, but the "future" came much quicker than I anticipated. I was nervous because full-time employment was not guaranteed, yet I was making huge life moves for it. The nervousness also came from knowing that my family was no longer just a bus/train ride away.
How did you know making that move was the right next step on your career path?
I knew I wanted to work in entertainment and Los Angeles is the hub for entertainment media. I had gotten some good experience at NBC in NYC and wanted to stretch those muscles in the entertainment world.
They say it takes about a year to adjust to living in LA. Did you face any challenges in your first couple of years?
I definitely faced a lot of challenges. I was doing a good amount of sublet/couch hopping without really feeling settled and comfortable until about eight months in. Aside from missing my mom and having to adjust our routine phone calls to fit with the new time difference, I was on a constant search for a sense of community — specifically, black community.
How do you think your experience at Howard University has impacted you as a black woman and your work as a content creator?
Howard University provided me with a sense of pride I didn't know I was lacking. It encouraged and validated me as a black person, specifically a black woman, in this world. It gave me a sense of community that, contrary to what many may believe, was extremely diverse.
Going to Howard and being surrounded by so many black people who advocated for my growth and success gave me the confidence and courage to try new things, even if on paper, I "wasn't qualified." These patterns of thought and realizations have stayed with me and sit right at the forefront of my brain when presented with any challenge presented in the workplace. I don't know if I would be in the same place — mentally or career-wise — without Howard University. The level of self-actualization Howard provided me with is unlike anything else I've ever experienced.
You helped launch BuzzFeed's YouTube show Ladylike. What was that creative process like working as a group of five women from different walks of life?
The cool thing about my specific team is that, although we're all completely different, our morals and values align — which is really all could ever ask for. We're generally on the same wavelength with content we will not make for our channel, and we've been working together for so long that we have a good sense of who will and who won't be interested in participating in videos around certain subject matters.
As viewers, we only get to see the finished product when a show is produced. What is a typical day for you like as a producer?
My days vary — if it's a shoot that I'm producing, it will usually look like this:
Come in
Get breakfast from the canteen
Touch base with my shoot support for the day (usually 2 PAs). We grab equipment and they check through everything to make sure it functions.
We go either to the studio or off-site (depending on the shoot).
We shoot (I direct. I'll usually be running one of the cameras as well).
We wrap and return equipment.
On days when I'm not shooting, they're usually filled with meetings and pre-production for future projects.
We (society) talk about the idea of entertainers as role models. Is that something you think about while creating content and sharing your experiences?
I don't know if I necessarily think about being a role model when I'm making content. I more so think about making things I would have wanted to see when I was a teen or in my early 20s.
I couldn't do this interview without talking about your fantastic style. You do it all. Did you always make bold fashion choices or did it develop over time?
It's definitely something that developed over time. I'd say I've always been "trendy." In high school, I always tried to have the latest Jordans or designer winter coats — but I'd say I actually developed my style (not depending on brands and names to look fiya) in my mid-20s.
You and I share natural hair tips from time to time. Well, it's mostly me asking you for tips because your hair is always poppin'. There is still chatter surrounding the topic of whether or not black women wearing their natural hair in the workplace is "professional," particularly women with kinkier hair textures. As someone that works in front of and behind the camera, have you ever second-guessed wearing your natural hair in the workplace?
I've never second-guessed and maybe that's because, in my mind, I have no other choice. For the past 6 or 7 years (after my big chop) I've been committed to maintaining healthy natural hair by any means necessary. I refuse to straighten it, mainly because I have very sensitive hair that can lose its curl pattern with the press of a flat iron. So, I literally have no other choice but to wear it natural and switch up my styles as often as possible so I don't get bored. I work in a very liberal workplace too, so I've never felt self-conscious.
What advice would you give young women that want to work in the entertainment industry? Is having a mentor important to developing a career in the industry?
I think a mentor is DEFINITELY helpful. It's nice to get experience, outside perspective when working towards your goals. It can get super easy to feel like you can't keep your head above water. My advice would be to always take leaps, even if you feel like it's an impossible jump. You miss 100% of the shots you don't take. Also, use your resources and your network of people around you to help you achieve your goals. People are THERE TO HELP. Don't be shy.
Also, save up and invest in your own equipment whether it be a camera, nice lenses, a laptop. Those things will take you far and give you the push you need to create your own without the help of a big name company.
Freddie Ransome is The Everygirl…
What advice would you give your 23-year-old self?
Boys will steal your joy. LOL
Favorite place to grab brunch in Los Angeles?
The Kitchen has these pear infused pancakes that I'm in LOVE with!
Favorite lip color?
Red
Skincare product you can't live without?
Neutrogena Hydro Boost Water Gel
Current Favorite Show?
I'm in a dry spell right now, so I'm re-watching The Office.
If you could have lunch with any woman, who would it be and why?
Tracee Ellis Ross because she's my HERO. The impact she's has since the days of Girlfriends is something I'd love to emulate in my career. She's also a style ICON.
Favorite inspirational quote?
"I'm rooting for everybody black." – Issa Rae
What is the best piece of advice you've ever received?
Use satin pillowcases lol

When dating, look for someone who ADDS to your life, not someone who takes away.

Travel travel travel travel while you're young and aren't responsible for another human.