I've been working from home since March, and like a lot of you, I stay comfy all day long. For a self-proclaimed stylista with two closets in my small condo, I now live in sweats and pajamas while my work clothes are gathering dust in my closet. I've had no energy or motivation to look cute when I know no one other than my boyfriend is going to see me in person. I can count on one hand the number of times I put on makeup since quarantine began. Sure, I'll throw on lip gloss for a Zoom call here and there, but for the most part, what you see is what you get. Makeup was a huge part of my getting-ready-for-work routine before, and frankly, I kind of miss it. It always puts me in a good mood, so I decided to fully do my makeup for an entire week and see if it affected my mood and/or productivity at work.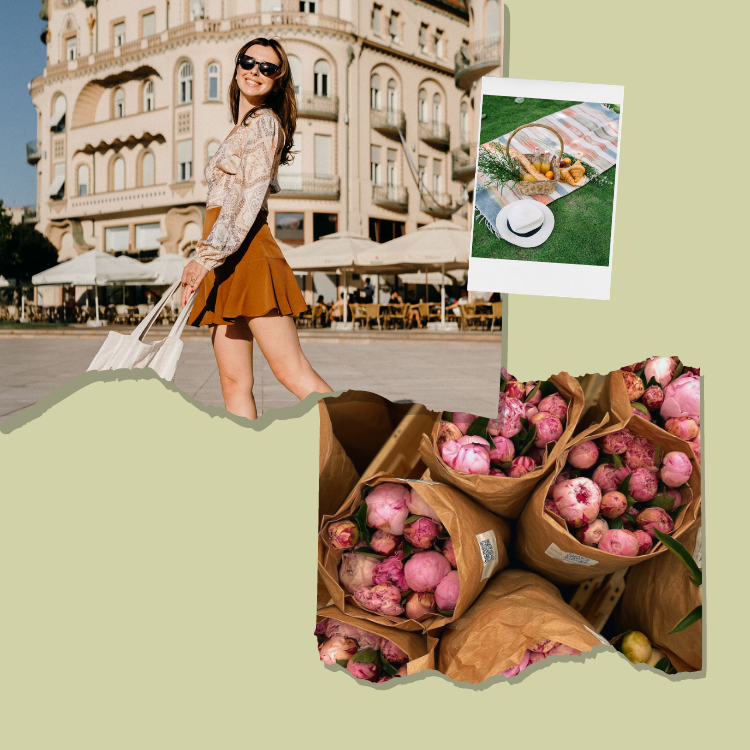 read this if you're in your saving era this summer
My Makeup Routine
Prior to my makeup drought, I either went with my everyday neutral look (think golds, coppers, mauves) or full-on glam (cut creases, lashes, the whole shebang). I usually reserve the full-on glam look for special occasions or days I just feel like doing the most. My go-to foundation and concealer combo is NARS Sheer Glow Foundation and the NARS Radiant Creamy Concealer. I have thick eyebrows that I love to just brush and keep in place with Anastasia Beverly Hills Clear Brow Gel. The rest of my routine varies from day to day, but some of my favorite eyeshadows are the Maybelline Nudes and Blushed Nudes Palettes and the Too Faced Chocolate Gold Eyeshadow Palette. Last but not least, I love lip gloss and lipstick, and those definitely change all the time. Current favorites include TLB Bawse Lady Liquid Matte lipstick and Fenty Beauty Gloss Bomb Cream Lip Gloss.
The Benefits
1. My mornings were more productive
Working from home has made my morning routine basically nonexistent. Most mornings I'll wake up and check my email on my phone before rolling out of bed and logging on for the day in my pajamas. Usually, at some point in the day when I get a break, I'll go shower and get dressed in sweats then head back to my computer. However, this week, I found myself waking up earlier to make sure I had time to do my makeup before my day started. Since I was up early, I showered, made breakfast, and even did a workout all prior to getting ready for work. I felt productive and less stressed because I had already accomplished so much in the morning. I worked more efficiently because I felt as if I were already on a roll and my days went by faster.
2. My skincare routine improved
Since I knew I would be wearing makeup and didn't want my skin to pay the price, I made sure to also focus on my skincare routine. My plan going in was to just make sure I washed my makeup off at the end of the day, but I actually did more than the bare minimum. In the mornings, I focused on moisturizing and applying SPF under my makeup, and at night, I added in some masks and an exfoliator twice during the week. My skin felt soft and dewy, and a couple of pesky blemishes I was covering with concealer on Monday were gone by Friday.
3. I put more effort into outfits and hairstyles
On Monday, I was just focusing on my makeup; my outfits and hair were still in the usual sweats and ponytail. By mid-week, I was coordinating my outfits and trying out new hairstyles. I put on cute blouses for my calls and sweaters I had bought during the pandemic but never had anywhere to wear them. I even tried out a new bob wig I had bought a couple of months ago. I was focusing on my appearance for me and gave myself permission to wear new things just to impress myself. Putting new outfits together used to be one of my favorite hobbies that completely got kicked to the curb in the last year. It felt nice to have that back again.
4. My presence in Zoom calls improved—and people noticed
My first Zoom call of the week was with my therapist, and immediately, she commented saying, "You look nice this morning!" My calls with her are at 9 a.m., so usually, she gets an obvious "I just woke up 10 minutes ago" look. I told her about my good mood, and we had a great conversation. I had similar responses in my other Zoom calls throughout the week with people commenting on me seeming happier. My boyfriend and I have been together for seven years, and he has seen me without makeup and in my bonnet way before this pandemic hit. I know he thinks I'm beautiful without makeup, but it was nice to have him gassing me up when he came home talking about, "I see you! Come Through Fenty!"
5. My mood was better
Overall, I was in a better mood. Doing my makeup each morning made me smile. I was happy to try a new look each day, and I felt like me again. I started the week out with neutral looks, and by the end of the week, I was going for bold blue eyeshadow. I didn't expect focusing on my physical appearance would have such an impact on my mood. In one-on-one meetings, I was peppier, and in bigger meetings, I felt like speaking up more. I have a creative job, and I forgot how being creative in other areas of my life can affect my work. It's crazy how a little change that has nothing to do with my job left me feeling inspired, confident, and more motivated.