We know how special your birthday is, so we're sharing a monthly run-down of everything you should wear, read, watch, and do to celebrate your big day. Tune in every month as we share a guide to having the best birthday month, all according to your zodiac sign.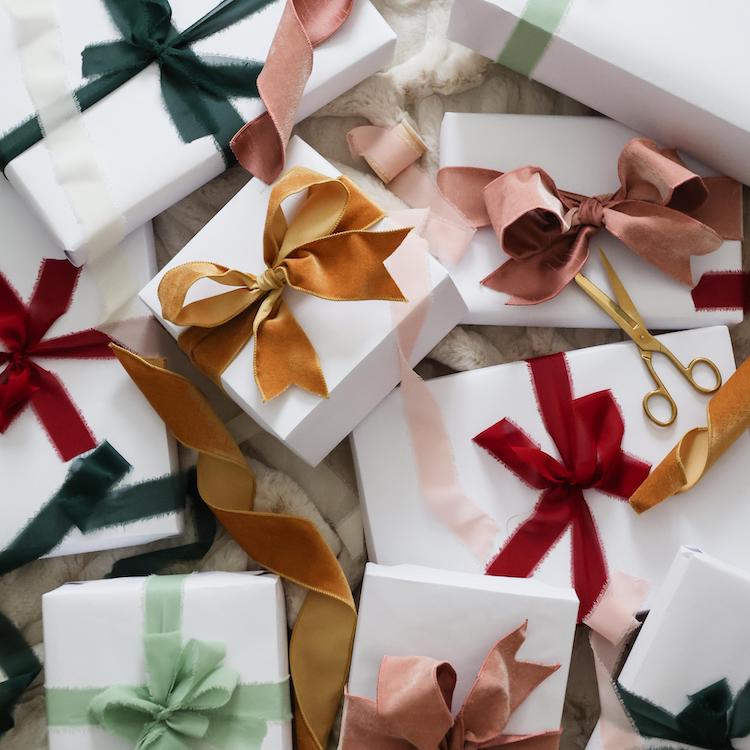 the perfect gifts for everyone—and we mean everyone—on your list
'Tis the season to this air sign! Geminis are in for a period of fun, laughter, and lots of new experiences. This sign, known as the celestial twins, are the social butterflies of astrology and can often be interpreted as being "two-faced." That stereotype really just speaks to their ability to be multi-faceted, beings of many passions and pursuits, and complex creatures. This season, you can expect lots of social hours and picking up new hobbies and activities. Think you can keep up? Here's what you should tap into this season.
What to Read
Ashley Herring Blake
This book has everything a Gemini needs: complex characters and the "main character who leaves a big city and finds love in a small town" trope that we all can't help but fall for. Delilah Green Doesn't Care tells the story of a photographer who heads back to her hometown and reconnects with Claire, a girl from her past. As you can guess, one thing leads to another, which leads to them questioning whether they are more than just friends.
Stacy Willingham
Chloe Davis was 12 years old when her father confessed to killing six teenage girls in her small Louisiana town. Fast forward 20 years later, Chloe and her family have moved forward the best way they can, Chloe becomes a psychologist and a fiancé, and, all of a sudden, the killings start happening again. You really can't help but feel the emotions of every character in this story, and it's one book that you can't put down until you figure out what happens. This is a perfect read for a curious Gemini who can use their expert sleuthing skills to solve this bone-chilling mystery.
Jessica Brody
If the title of this novel doesn't scream Gemini for you, the plot sure will. Ali Collins is left with her late father's 1968 Firebird convertible and has no intentions of keeping it. An offer to sell the car comes her way that is enough money to save her childhood home from foreclosure, but there are two problems: The buyer is 300 miles away and Ali cannot drive a stick shift. She recruits her ex-boyfriend to drive and they take a journey up the pacific coast and, also, memory lane. After a few detours, roadblocks, encounters with strangers, and weird tension between exes, Ali realizes that this journey is leading her to an unknown truth about her father that makes her realize that some things are maybe worth saving.
What to Watch
1. The Mystery of Marilyn Monroe: The Unheard Tapes
What it's all about: This documentary takes you through Marilyn Monroe's glamorous life leading up to her tragic death and offers a new perspective on who this iconic old-Hollywood actress really was through unheard clips recorded by people in her closest circle.
Why Geminis will love it: It only feels fitting to watch a documentary about a fellow Gemini. Marilyn was known to be charming and friendly but also to have a side to her that not a lot of people got to see that rarely reached the surface—traits that can all be attributed to this air sign.
Where to Watch: Netflix
2. The Wilds
What it's all about: A group of girls survives a plane crash and fights for survival on a deserted island.
Why Geminis will love it: If there are two things that Geminis love, it's secrets and suspense, and this show has plenty of them!
Where to Watch: Prime Video
3. The Real Housewives of Atlanta
What it's all about: Successful women in Georgia's capital navigate relationship ups and down all while balancing their careers, family matters, business pursuits, and rocky friendships.
Why Geminis will love it: It's hard not to get wrapped up in the drama and the lives of these lavish women in Atlanta.
What to Wear
If there is one thing you can count on a Gemini for, it's that they will be at every social event of the season! These social butterflies know how to spark many conversations and how to make a statement with their look. Leave it up to this air sign to not shy away from colors, prints, textures, and fun, playful accessories!
Day
top / denim shorts / clutch / earrings / sandals / sunglasses
Night
bodysuit / pants / sandals / shoulder bag / earrings
Lounge
unitard / cap / sunglasses / sneakers
What to Do
1. Explore a new city
A beautiful thing about Geminis is their ability to bring the fun no matter where they are or what situation they're in. Touching down in a city you've never been to before is great for meeting new people, seeing new sights, and adding something new to your everyday life. This sign may come off as restless or flighty, but they are just easily excited by things that they've never experienced before and always looking forward to exploring new things.
2. Attend a speed dating event
If there is one sign that loves to chit-chat, it's the one ruled by Mercury. Because this planet—the planet of communication—rules Geminis, they know how to talk it up like no other! A speed dating event blends two of Gemini's best traits: talking and not staying in one place for too long. This air sign is a natural floater, and this is an ideal outing that never feels boring and is the perfect opportunity to meet new people.
3. Go to an escape room
Looking to switch it up this upcoming season? An escape room is a fun and thrilling activity to do with friends. Geminis are very curious beings, and getting wrapped up in the tricks, twists, and turns of an escape room can be exciting and stimulating. If you go to an escape room this summer and you have a Gemini in your group, there is no doubt that you will be able to crack the case.