The holiday season is my favorite time to entertain at home. People are in the mood to get festive but want to stay in, so it's the perfect time to host! Back in November, I had a near opportunity to head to Morocco for work, but the trip didn't end up happening. I was in the midst of planning and getting so excited about the food I would eat and (let's be honest) the decor I would buy at the markets—along with loads of spices, of course. When it fell through, I was disappointed but inspired by my research, so I set out to create a Moroccan-themed winter dinner party.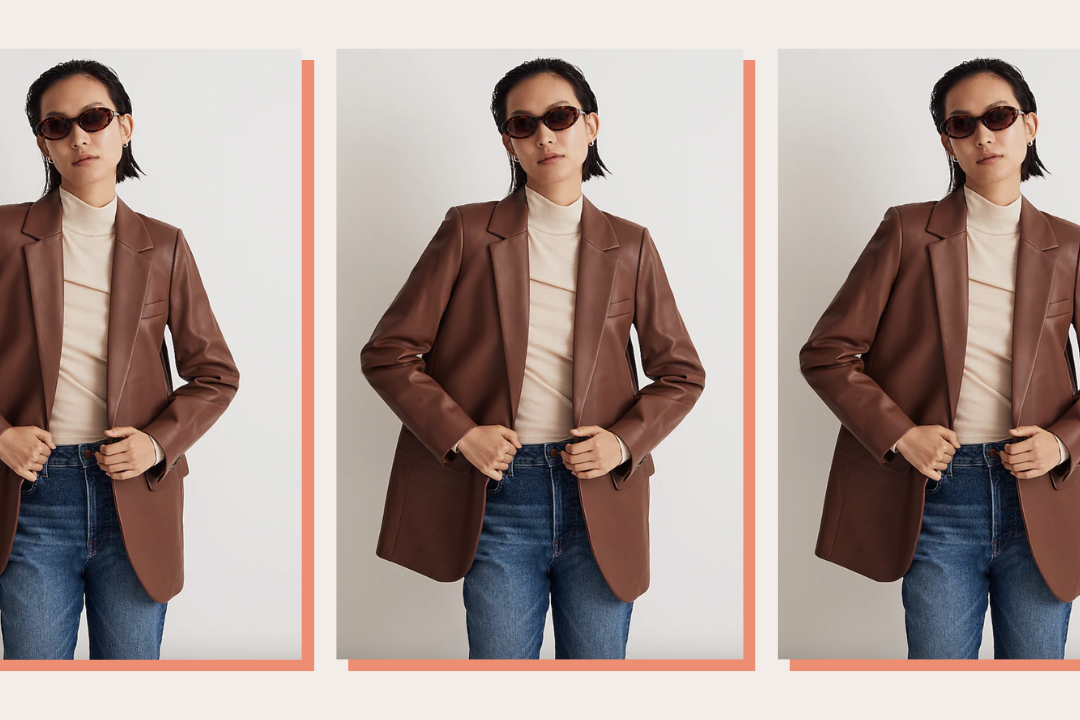 time for your fall wardrobe update!
The Florals & Decor
When working with Lauren of Botany & Co., I find the less direction I give, the better the flowers turn out. She is a creative genius and always comes up with the most incredible florals. I spoke with her and told her I wanted the flowers to be Moroccan-inspired, but funky and kind of "weird." (We're both kind of sick of seeing blush peonies and eucalyptus all the time. Note: I had eucalyptus all over my wedding so nothing against it.) When she showed up with spiky tropical leaves, roses, and the most gorgeous artichokes, I was head over heels in love. The florals really are the centerpiece of a night in, and I think these selections really took the setting to the next level.
The decor was, of course, inspired by Morocco. Instead of going all dark, which was my initial idea, I kept things light with a pouf from The Cross, mixed in with my regular dining room chairs. I also added texture and layers with a sheepskin throw, some Moroccan rugs, and pillows to keep it cozy. The Cross is my favorite place to shop for home decor and entertaining essentials in Vancouver (luckily they have an online store as well!). It's always impeccably styled, especially for the holidays, and it's the easiest place to stock up. I also loved the little peace sign from Kelly Wearstler to keep things young and fun.
The Cocktail
I love champagne so I knew I wanted to do something bubbly. Inspired by the flavors of Morocco (mint and lemon), I decided to create a "Moroccan 75," which was refreshing and delicious.
Moroccan 75 ingredients
1/2 oz elderflower liqueur
4 oz champagne or prosecco
Lemon twist and mint sprig
How to: Add elderflower liqueur and champagne to glass. Top with lemon twist and mint sprig to garnish.
The Menu
Ease is my mantra when entertaining. I like food I can prepare in advance and set out just before the party starts. This usually consists of a couple of non-cooked apps: a decadent cheese and charcuterie board, hummus and pita, grapes, and a nice big salad. To warm things up, I also cooked some lamb chops, which are easy to eat with your hands (and so delish!). I also keep it simple by serving only one cocktail, and putting out a couple of bottles of wine for people to serve themselves.
Lamb Chops
1 rack of frenched lamb, cut into chops
Maldon salt and pepper
Olive oil
Lemon wheels
Mint for garnish
How to: Heat a cast iron pan over high heat with a little bit of olive oil. When hot, add the lamb chops and let them crisp (don't crowd the pan!). After a few minutes, flip over and cook to desired doneness. Serve on a bed of lemon wheels and garnish with mint. Top with crispy Maldon immediately before serving.
Winter Quinoa Salad
1/2 lb brussels sprouts, chopped
1 bunch of curly kale, chopped
2 cups of cooked quinoa
1 lemon, juiced
2 tbsp olive oil
Salt and pepper
Pomegranate seeds to garnish
How to: Add brussels sprouts, kale, quinoa, lemon, and olive oil to bowl. Toss to combine and season with salt and pepper. Top with pomegranate seeds. This will keep overnight.
Dress, Maccs
Makeup, Denise Elliot
Hair, Chris Funk
Florals, Botany and Co.
Decor, The Cross Design