You know how people say less is more? Usually I'm one of those people — I love a good capsule wardrobe, minimalistic pantry organization videos on Youtube are my drug of choice, and I keep my phone apps under two pages. I totally believe less is more, except for when it comes to eyelashes, in which case I firmly believe that more is always more. There's something about big, fluttery, luscious lashes, that is just so, well, pretty! A good set of eyelashes can totally transform your face, trick people into thinking you're more awake than you are, and they were even historically seen as a sign of good health (for good reason!).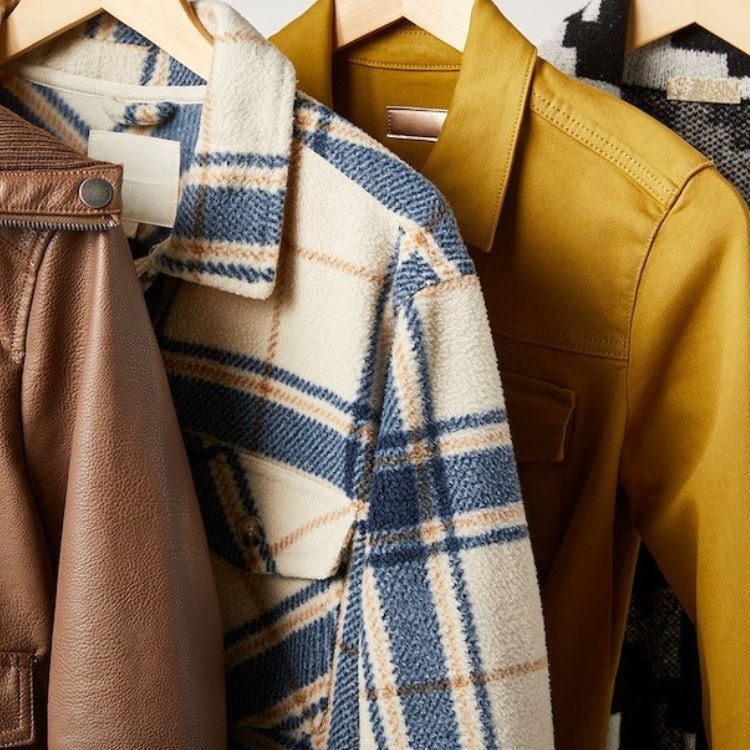 ...and it's wallet-friendly
Think about it: micro-bladed eyebrows, pink lips, contour, blue shadow — beauty trends come and go faster than our bank accounts can keep up with. But long, luscious, eyelashes have remained the object of desire for beauty moguls and icons all over the world, from Audrey Hepburn's luscious lashes to the Kardashian's faux lash line. Therefore, eyelash care is just as important to your beauty routine as hair care or skincare. Read our definitive guide below, and get ready to bat your eyelashes. They're going to be good.
Use products to help them grow
Consider using a lash growth serum, which I personally have seen the most drastic changes from. They can make lashes appear darker, thicker, and longer, and I always get compliments when I consistently use mine. As always, consult your doctor or dermatologist before trying a new product to see if it's right for you (especially if you wear contacts), research ingredients and potential side effects, and follow the directions. Using the serum more often than recommended can cause itchiness, redness, and irritation (I've been there before). But if it is the right serum for you, it could work wonders.
Do not use brow serums on your lash line (this can lead to skin irritations or eye infections), and don't use castor oil or Vaseline. While these are from popular wives tales women have been using for decades to grow their lashes, there's actually no scientific evidence to prove it helps with growth, and they could even clog your pores, which might result in damaging the hair follicle.
Source: @halfbakedharvest
Focus on what you're putting into your body
Consider supplements like biotin or hair, skin, and nail vitamins that will strengthen hair follicles and help prevent breakage. Vitamin B-3 can also help stimulate eyelash growth, and get rid of dry, brittle hairs, while vitamin E protects hair follicles from free-radicals that can stunt eyelash growth, as well as reducing hair follicle inflammation. Besides supplements, be conscious of what you eat. Have plenty of healthy foods like eggs, olive oil, sweet potatoes, avocados, and nuts.
Source: @patrickta
Give them a curl (the right way)
Take it from someone who will bring my eyelash curler before I bring my phone when leaving the house, an eyelash curler is a MUST. They completely open up the eye area, making eyes look bigger and more awake no matter how much your lashes already naturally curl. However, getting the right eyelash curler is essential because the bad ones can crimp, break, or damage lashes. It's important to gently press for a few times, instead of clamping down hard (which can cause breakage), and to curl up the eyelash (this will open up the eyes more naturally than a sharper angle, and protects against breakage). And only curl eyelashes before mascara — curling after can cause breakage.
Start with a Primer
Since lashes often break from drying out, a conditioning primer will add extra hydration to these delicate hairs and create a protective barrier between them and drying mascara. Plus, primers deliver extra nutrients to strengthen and condition, and add an extra layer to bulk up eyelashes, making them appear thicker and longer than they would without primer.
Source: @lea_toshiye
Use a mascara that's good for your lashes
Why settle for a boring mascara if you can use a mascara that not only makes eyelashes look longer, thicker, and fuller, but actually delivers major benefits that can help lashes grow? Whether it's peptides and panthenois to seriously hydrate, a growth serum to lengthen, or even CBD to strengthen and thicken, use a mascara that not only makes your eyelashes look great, but also makes them healthier.
Only use waterproof mascara if it's absolutely necessary (like for the This is Us season finale), and as the top coat over another mascara, since it's extra drying to the hair follicle and requires more rubbing to remove than regular mascara. This goes without saying (you're good enough to follow the good skin rules by now!), but never sleep with makeup on, as it causes breakage.
Source: @lolaliner
If falsies are more your thing…
Choose individual lashes if you want a more natural look or are looking to fill in any gaps in your natural lash line. When applied correctly, it's actually really hard to tell that someone's wearing false lashes when they're individuals.
How to Apply Them: Carefully apply each lash set individually with a pair of tweezers or lash applicators. They can be applied in between lashes all around, concentrated in more sparse sections, or applied to the outer ends of lashes to make eyes look wider. Try applying them after mascara, as it will be easier to see where exactly they're needed.
Try clusters if you're going for a more natural look, but are not as experienced with falsie application or need a little extra help. While they're less customizable than the individuals, they're easier to put on.
How to Apply Them: Place each one on the upper lash line, and after the glue has dried, wiggle mascara at the root of your eyelashes to seamlessly blend your real lashes and the faux lashes together.
Go for the full lash strip if you want a more dramatic look or tend to wear more dramatic makeup (like a smoky eye or bold eyeliner). This way, the lashes will stand out more and will look more natural besides a more dramatic look. You also have to find a style that suits your eye shape for a more natural look. If you have round eyes, go for a winged pair (lashes are longer at outer ends), while hooded eyes look best with a strip that is longest on top.
How to Apply Them: If the strip is too long for your eye shape (as is often the case), trim to the proper length with sewing scissors. Look down while applying (though that may seem counterintuitive), as it's easier to follow your lash line. Use a pair of tweezers to hold each end in place to make sure the glue sticks.
Extensions are a great alternative to people who consistently want the look of long, thick lashes, but don't have the time, or want to take the effort, to apply them. They're perfect for the girl who wants big results with low-maintenance effort. Plus, they're still intact when you're makeup-free.
How to Apply Them: A lash technician individually glues extensions of varying lengths onto each eyelash, which takes about an hour. They typically last for up to two months, but you'll need to schedule touchups every few weeks or so to fill in the lashes that have fallen off. Make sure the salon you go to is a reputable source, as extensions gone badly could result in eye infections.