I don't know about you, but every time October rolls around, I get a bit stressed out. Now don't get me wrong, ironically, it's actually my favorite month, especially when it comes to crunchy leaves, crisp air, and cozy seasonal beverages, but the second the word "Halloween" comes to mind, I start stressing about what it's going to entail for me this year (and then the next year, and the next year, and then onwards). Where do I go? What do I wear? How much effort am I supposed to exert on all this?
If you're looking to save money, time, AND a headache this holiday season, we've got you covered.
To make things a bit simpler for myself (and all of you), I've rounded up some prime costumes that are based on none other than – drum roll please – your zodiac sign. Scroll through to find your cosmic self embodied into a Halloween classic. With a mix of famed pop culture characters and just some good old-school Halloween favorites, there's sure to be a way to take some inspiration and add your own flair to any and all of these personalities!
Aries: Cat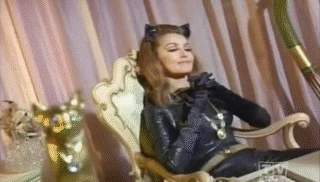 Dynamic, agile, and competitive, Aries are no strangers to being a standout presence in any room. They know how to make all classic staple outfits look bold and chic at any Halloween gathering – so what better costume than the quick-witted, fierce cat to signify this sign's persona? Cats, much like the Aries, are the leaders of the animal kingdom, and are fiery, fierce, and athletic. So, Aries, put on your best leopard, cheetah, or tiger-print catsuit, strap on some stilettos, and top it off with some glam cat ears!
GET SPOOKY

Taurus: Audrey Hepburn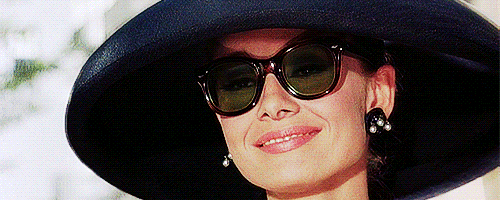 What's more Taurus than embodying possibly the most famous Taurus to ever grace our planet? Tauruses are known for their sensual persona, loving all things luxury, and being classic romantics. This is why Audrey Hepburn – especially her classic look from Breakfast at Tiffany's – is a perfect fit for this sign ruled by Venus, the planet of love, beauty, and creativity. Taurus can sometimes be a bit of a procrastinator, so this is a great look to throw on last minute as well! Just put on your favorite black dress, put that hair up in a high bun, add a big chic pair of sunglasses, and adorn yourself with all the pearls and jewels you can find.
GET SPOOKY

Gemini: Witch
Expressive, curious, and witty, Geminis can have different sides to them depending on the day. Whether they are in more of a lighter, good witch mood one day à la Sabrina Spellman, or are feeling full-on Bellatrix Lestrange another day, Geminis can most definitely find that they align with a famous witch from the myriad of enchantresses in pop culture. Geminis, pick your favorite witch and showcase your innate creativity by taking on their personas to the max, brewing some potions, and putting a spell on the whole party!
GET SPOOKY

Cancer: Dorothy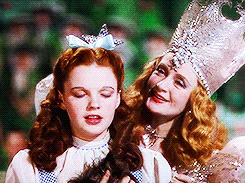 What phrase is more Cancer than "there's no place like home?" This is why Dorothy Gale from The Wizard of Oz is basically the ultimate embodiment of a Cancer. Aside from understanding and appreciating the importance of home and family, Dorothy is tenacious, compassionate, and vulnerable, yet courageous, much like the Cancer! She would do anything for people she loves and cares about. Cancers are also one of the more imaginative signs, and Dorothy's resilience and curiosity while taking on this whole journey into Oz is a perfect example of how a Cancer's mind works.
GET SPOOKY

Leo: Bad Sandy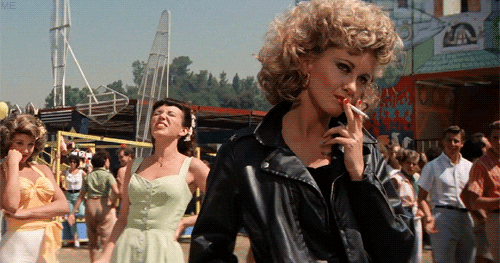 Oh Leo. If there is anyone who has all the attention on them at any given moment, it's you. You are fiery, fierce, and all about that hair, so who would be a more perfect costume match for you than Bad Sandy from the end of Grease? Leos are dramatic, outgoing, and exude confidence from every angle. They are difficult to resist and just want to have a good time, much like Sandy at this part of the movie where she is letting all her inhibitions disappear to enjoy the present moment. Get your head-to-toe black look on, make your hair as big as it can be, pucker up with the reddest lipstick you own, and get ready to dance the night away!
GET SPOOKY

Virgo: Vampire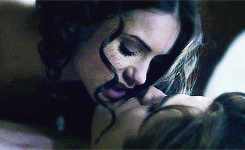 Virgos are well-organized, analytical, and appreciate the "less is more" way of life. Because of this, there would be no better sign to nail down the most classic Halloween costume: a vampire. With their very practical minds and love for routine, along with their bat-like intelligence and curiosity, it's no question that vampires and Virgos would be best friends. Dressing up like a vampire can also be very economical, which would be quite appreciated by most Virgos. All you need is a pair of fangs, some sultry lipstick, and your mysterious persona to make all the heads turn.
GET SPOOKY

Libra: 1920s Flapper
Libras are known for being super likable, diplomatic, social, and lovers of art, music, and all things pretty. This is why when it comes to classic costumes, Libras are without a doubt vibrant and fashionable flappers. They embody girl power and strength, but are not ones to shy away from that extra bit of glitter to round out their character. Always on-trend, Libras are sure to make this costume stand out and be a crowd favorite for years to come!
GET SPOOKY

Scorpio: Wednesday Addams
If there is a sign cosmically designed for Halloween in all its power, it's Scorpio. Spooky is your middle name and being the intense, darker character is what you're all about on this holiday. This is why Wednesday Addams is your Halloween soul sister. You'll likely feel the connection with our favorite enigmatic and sly teenager with a dry sense of humor, which could often times be considered a bit obscure, even inappropriate at times (but you pull it off like no other). However, you also have a quiet, thoughtful, and caring side that you can often keep to yourself, much like Wednesday. Put on a black dress with a collar, and get your pigtail braids ready.
GET SPOOKY

Sagittarius: Carmen Sandiego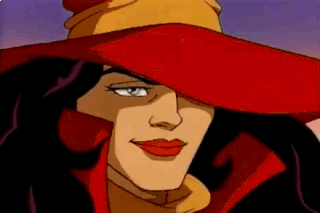 Sagittarians are known for being natural-born travelers, explorers, and action stars. Who else do these characteristics define? Carmen Sandiego. She's got the style, sass, swag, and smarts to travel around the world as she pleases and accomplish her devious missions every time. She's charismatic with a great sense of humor, and an all-around badass. Sagittarians also value their freedom and hate being constrained or tied down in one spot. To get this fierce gal's look, search for that perfect red trench coat with a matching hat, and let the outfit speak for itself!
GET SPOOKY

Capricorn: Superhero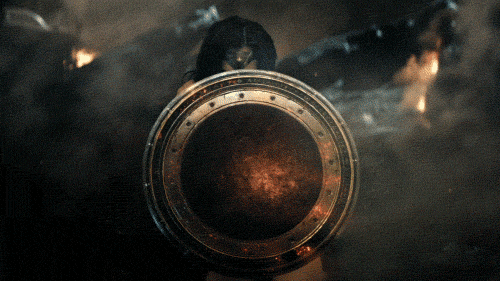 Capricorns sometimes might feel like they're not being paid as much attention to as the other signs, but much like superheroes, they're there to save the day at the end. They enjoy their solitude to brainstorm, work hard, and accomplish their tasks, and feel that it's their responsibility to help out those in need. Like our favorite classic superheroes, they are disciplined, independent, and ready to lead the way at the drop of a hat, being the intrinsic leaders that are.
GET SPOOKY

Aquarius: '60s Hippie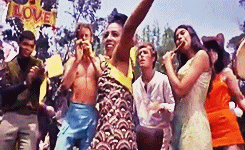 One of the most altruistic and imaginative signs of the zodiac, Aquarius is definitely one to march to the beat of his/her own drum. They do what they feel is true to themselves and right for society, just like a 1960s hippie! They are not afraid to stand out and pride themselves on being progressive humanitarians — their visionary qualities make them constantly perceive the future in all that it could be. Their eclectic interests and energy can be seen reflected in their style and how they showcase themselves! With endless costume possibilities, every outfit is the right one for being the classic '60s hippie!
GET SPOOKY

Pisces: Alice in Wonderland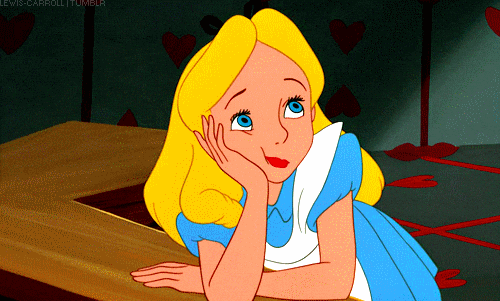 Pisces could be argued as being the most dreamy, artistic, and intuitive sign, which is why Alice is the perfect match for their classic costume! Being a water sign, they are empathetic and highly emotionally charged, and often can find themselves in the company of various people who may be quite different to them (could you keep track of how many characters Alice encountered in Wonderland? Me neither). Both can also fall victim to sometimes letting themselves be whisked away into another world, both literally and figuratively. To get Alice's quintessential look, all you need is a blue dress with a white apron, and her signature black ribbon headband!
GET SPOOKY