If you're like us and also find yourself endlessly searching for "Halloween nail ideas" on Pinterest and Instagram, you'll probably understand our conundrum. What fills our feeds is always unique and fun (it is spooky season, after all) but isn't exactly something we're excited to wear (especially for longer than a few days). Having Wednesday Addams on your nails is super cool, but it isn't exactly something we're willing to show off when we're giving a presentation about Q4 projections the day after Halloween.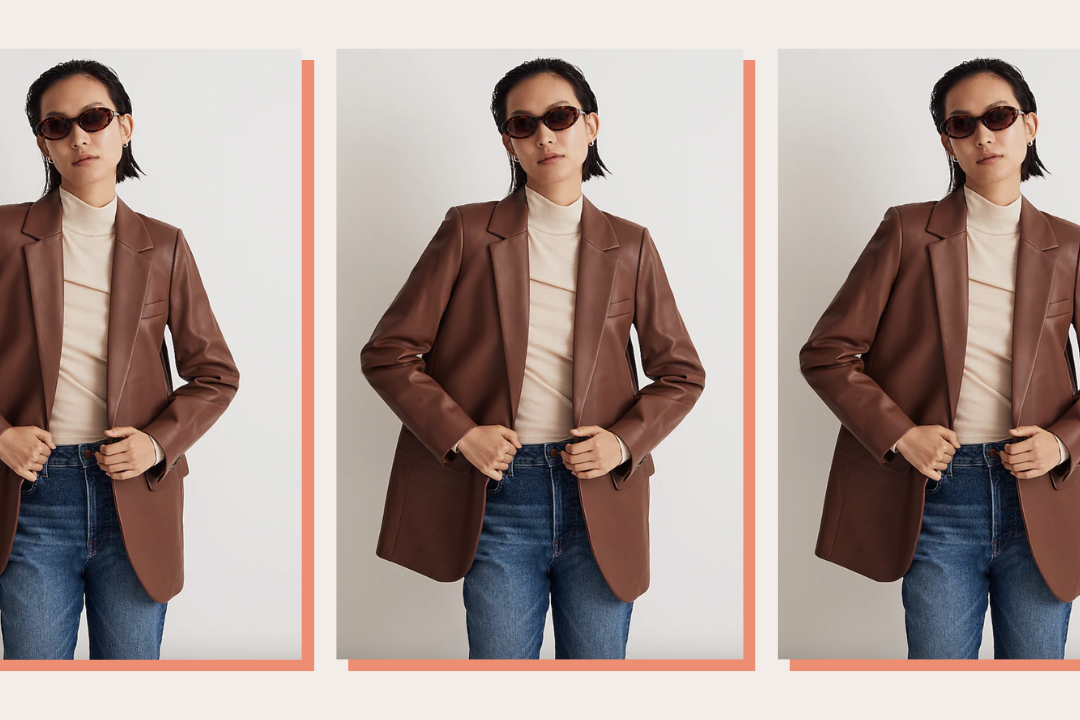 time for your fall wardrobe update!
But your quest for the cutest Halloween nails doesn't have to end there: We found the coolest, trendiest options that you'll be dying to try all season long. Whether you are someone who wants to rock some Halloween art, or you'd prefer a subtle Halloween color to a more literal take on Halloween nails, we've got all the inspo for your next nail appointment. From fun French tips to spooky art, scroll to see them all in their glory.
1. Black Ghosts
2. Ombre Skeleton Hands
3. Green Slime
4. Celestial Charms
5. Purple Potion
6. Metallic Silver
7. Barbie Halloween
8. Frankenstein Stitches
9. The Nightmare Before Christmas
10. Witch's Coven
11. One Blood Drop
12. Sweet and Scary Ghosts
13. White Ghosts
14. Halloween-Themed Tips
15. After Dark
16. Matte Black with Shiney Tips
17. Halloween Checkered
18. Scream
19. Black Chrome
20. Pink Ghosts
21. Friendly Ghosts
22. Beetlejuice Stripes
23. Blood Red Chrome
24. Black and Orange Checkered
25. Aliens in Space
26. Purple Halloween Night
27. Deep Tones
28. Halloween French
29. Ghost French
30. Smokey Grey
31. Mummies
32. Orange and Black
33. Groovy Ghosts
34. Flame French
35. Oxblood
36. Black and White
37. Blood Spatter
38. Spider Webs
39. Deep Purple
40. Black French
41. Grey
42. Abstract Black and White
43. Black and Grey Webs
44. Black and White Squiggles
45. Sparkly Purple
46. Red and Black
47. Neon Yellow
48. Moons
49. Candy Corn Ombre
50. Vampire Blood Drips