Haven't you heard breakfast is the most important meal of the day? Whether or not that's actually true, wellness experts can agree that the way in which you, quite literally, break your fast (now is it making sense where the word comes from??) is important for absorbing optimal nutrients and keeping your body at peak energy all day long. To avoid getting in that breakfast rut (or skipping it altogether), we've rounded up the go-to recipes of our favorite wellness experts and nutritionists. What do they all have in common? Fresh ingredients, delicious taste, and enough nutrients to keep you full for hours.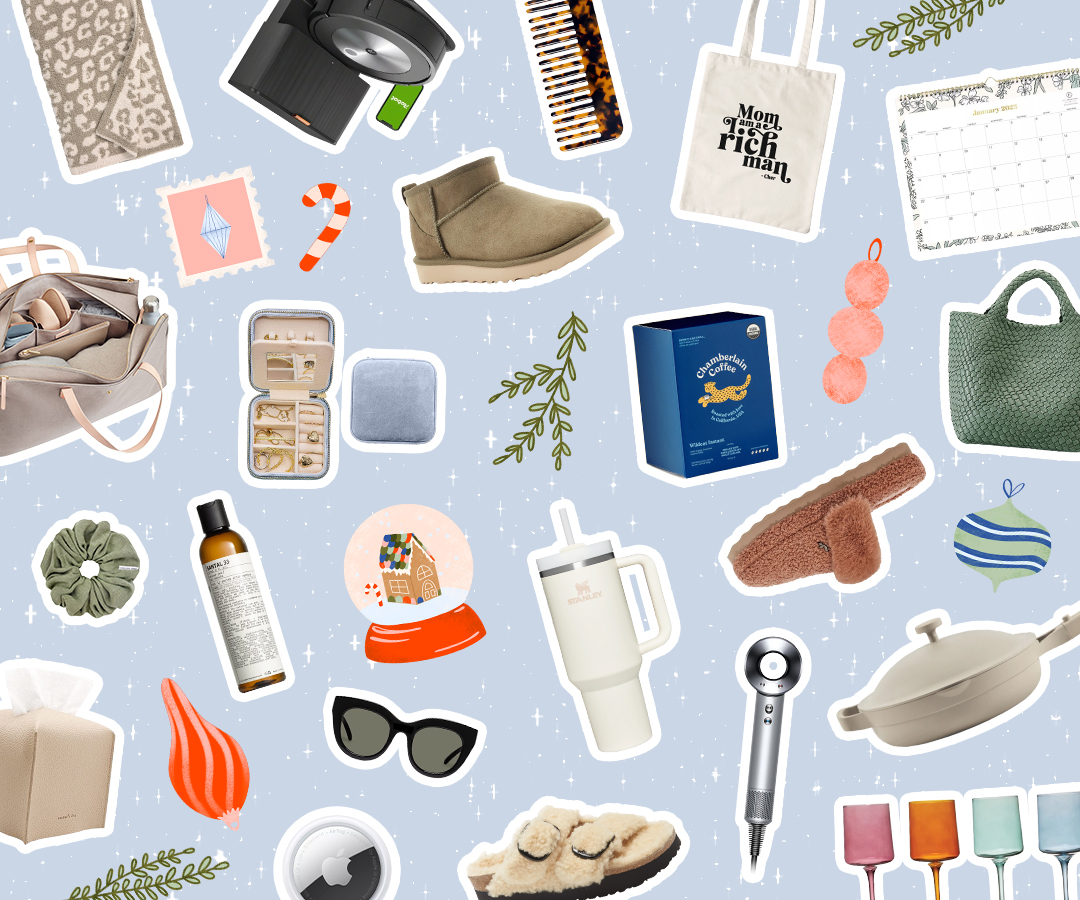 With hundreds of thoughtful gifts, you're sure to find something for everyone on your list!
Source: @bewellbykelly
Kelly LeVeque, otherwise known as wellness expert to the stars (Jessica Alba, Jennifer Garner, and Emmy Rossum all have her on speed dial) swears by this smoothie formula to achieve all the health goals of her clients. The formula is essentially a specific amount of protein, fiber, fat, fruit, and a handful of greens. DIY your own fab four smoothie with whatever ingredients you have on hand, or try one of our favorite recipes for a breakfast that's as satisfying as it is nutritious.   
Source: Pinch of Yum
You might not have heard of Amanda Chantal Bacon, but you've likely heard of the company she founded, Moon Juice, and her go-to breakfast is just as wellness-oriented as her career.  
Source: Making Thyme for Health
Jordan Younger (from the popular wellness blog The Balanced Blonde) shares a breakfast go-to with Kourtney Kardashian, and it's about to be your go-to too. This breakfast tastes like dessert but is loaded with healthy fat, vitamins, and minerals that are as good for your heart as they are for your skin (beauty bonus!).   
Source: Eating Bird Food
I know, I know – salad for breakfast does not sound appealing. But if nutrition experts like Heather Andersen (founder and owner of New York Pilates) swear by it, it's worth trying (and spoiler alert: it's actually pretty delicious!).  
Source: Kristine's Kitchen
Thought you'd never crave a smoothie come fall? Think again – make a smoothie with pumpkin to serve as your PSL replacement from September through November. Wellness experts (like HBFIT founder, Hannah Bronfman) know that pumpkin is loaded with antioxidants, lots of potassium, and has been shown to reduce the risk of certain cancers – perfect for a fall superfood smoothie.   
Source: @naomiwhittel
This keto-friendly favorite from bestselling author of Glow 15, Naomi Whittel, is simple, healthy, and, oh yeah – delicious as hell. Whittel's go-to consists of eggs, avocado, and protein-filled feta cheese for an easy breakfast that will make you forget you're eating something healthy.  
Source: Feel Good Foodie
Because it wouldn't be a healthy breakfast roundup without the wellness trend that's sweeping the nation; overnight oats have become a hit for not only the superfood-packed ingredients, but how easy it is to grab and go in the mornings. Natalie Uhling, creator of NUFit and an international movement specialist, prepares her overnight oats with antioxidant-filled blueberries and a dash of bee pollen for added protein.  
Source: @mollysbest
Speaking of grab-and-go type mornings, Molly Knauer, MS, RD (nutrition director of Daily Goods and nutritionist to A-list models like Karlie Kloss) meal preps these tasty mini omelet muffins to have on-hand through the week.  
Source: Slender Kitchen
Here's what happens when you watch a video about what Miranda Kerr eats in a day – you wish you had a lemon tree in your backyard, you impulse order a rose quartz crystal wand, and you discover your new breakfast go-to. The founder and CEO of clean beauty and wellness company Kora Organics makes this gluten-free, nutrient-dense version of your favorite childhood breakfast.  
Source: Gimme Delicious
No surprise here – this basic breakfast is also a go-to of celebrity trainer and LEKFIT founder, Lauren Kleban. It's as insta-worthy as it is nutritious.   
Whats your favorite healthy breakfast go-to?