When Fallon Gaskamp graduated from college, she immediately began a job as a Business Development Manager at a staffing company. Although she enjoyed it, Fallon knew that her passions were pulling her elsewhere — so she took the risk of leaving her full-time job for an unpaid internship in event planning. A decade full of success later, Fallon knows that accepting the unpaid internship was one of the best decisions she's ever made — and she's here to tell us all about it.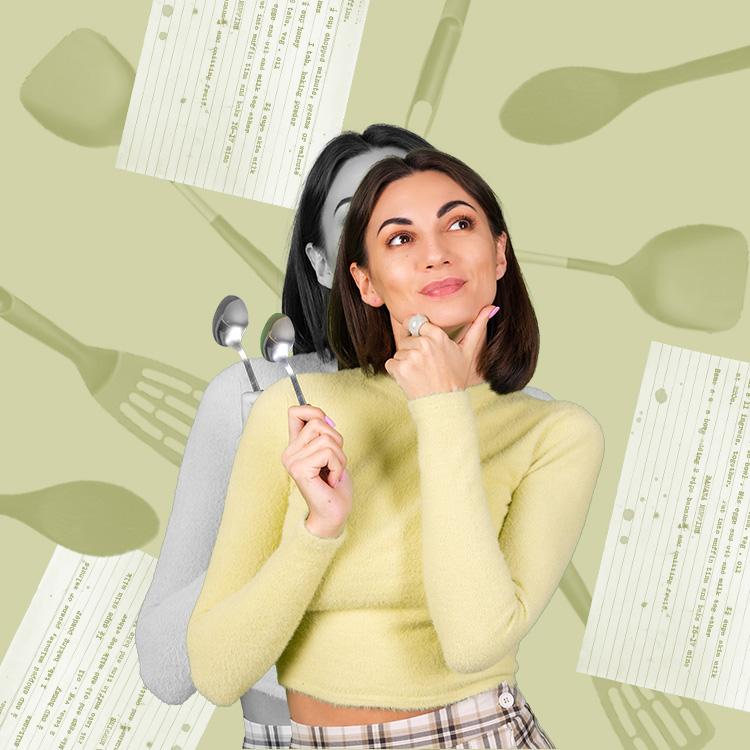 high in protein, good for gut health, and anti-inflammatory? yes, please!
Name: Fallon Gaskamp, Events Director at McGuire Moorman Hospitality
Age: 34
Location: Austin, Texas
Education: University of Texas
What was your first job, and how did you land it?
It was actually working for a staffing company as the business development manager which really scared me at first! I used to babysit for this really awesome couple, and when he knew I was close to graduating, he offered me the opportunity to interview and that was that. I got pretty lucky with that job since I already knew the "boss" going into it!
What did you learn from this experience as a Business Development Manager? How did it shape your career goals?
So many things! How to know your audience and really listen to what they are saying. I think in my current position I use a lot of what I learned from that experience especially the organizational and building part of a business. It's not that you just have an event and then that's it.
After your first full-time job, you made the choice to take an internship in event planning. Some would fear this move, but it ended up being a turning point for your career. Tell us about why you chose to take the internship, and why you are ultimately glad that you did.
I had a huge fear because I thought I was taking a big step backward. It was an unpaid internship, and I felt like I was competing with ladies still in college. It was also kind of a pride thing for me, but my Dad said what do you have to lose, and he was right! It turned out to be one of the best decisions I have ever made, especially for the long run. I became friends with one of the girls who was a full-time planner there. She got a call one day from Larry asking for her to help and possibly work for them, but she was really happy with her job and after she hung up, I said, "helllooooo sign me up!"
After the internship, your career completely switched focus to event planning. How did you realize that this was what you really wanted to pursue? What steps did you have to take to get into a new industry?
It really just all came about so organically that it was hard not to pursue it. I LOVED it, the planning, the decor, the organizational aspect, and how it was always new from event to event. The internship and working multiple events lead me straight to my job.
Tell us about meeting and working with Larry McGuire and Tom Moorman. How did your business relationship develop, and what have you each taught each other?
So after I was referred to Larry, we had a quick meet up one day which was actually not planned at all. I came in and saw Lamberts in action during the day and at night to get a feel for the atmosphere, and I knew I could do it. With Tom & Larry, I feel like we are family. We were all the same age so lots of things were firsts for all of us like learning what worked and what did not. I still feel like they are my family after all these years working together.
After several years with McGuire Moorman Hospitality, you've quadrupled the net worth and tripled the events held at one of your restaurants, Lamberts. And that's just one! You're in charge of events at seven different Austin restaurants. How do you manage such incredible growth and so many different restaurants?
It's true, but it makes me happy to hear it out loud. Honestly, growing at such a steady pace is what has helped. Starting with one restaurant, opening another, and being swamped for a little while until I figured out how to handle all the calls, emails, and organizing, and then it just becomes part of your everyday. Some days are harder than others, but after eight and a half years, I'm not sure I would know the difference anymore. It is what it is and to have successful numbers and grow events requires the time to build. I can't take all the credit though. I have an incredible team that I work with: Blaine and Angela, who run the show onsite at the restaurants, the MMH team who puts the energy into making each place unique and beautiful, plus the teams at each restaurant, and great chefs. You need the amazing food, a solid team, a well thought out space (i.e., the restaurants). If you have all of that, it's hard not to do well. Its the perfect recipe for an event!
In addition, how did that incredible growth happen? What did you do to ensure growth and success on such a broad scale for your clients?
The first year was a learning curve. I had to learn what our guests were actually wanting and what actually worked. Once I figured that out, I knew we could be successful and produce amazing events night after night. I want everyone to remember the event and talk about it, even if it's a year later.  I want them to want to come back! I did a lot of networking, introducing myself to event planners at different companies, sending gift cards to hotel concierges, everything I could think of. Follow up was huge. If someone emailed me, I called them. It's so much more personal on the phone, and I don't think they were expecting that. After the call, I would email. Even though I'm not always at my computer, the number of times I hear to this very day "wow, that was fast!" or "I just emailed you, thanks for the quick response" has lead to a lot of booked events.  The personal part is huge. I know a lot of people I work with now because they have been doing events with us for years. Knowing about them, their children, etc., and actually having a relationship with guests has been huge.
What's the best part of working in hospitality? What's your advice for someone interested in the field?
You never know what the day will hold so it's always exciting. The best part is the people you meet and the friends you make along the way. Being able to provide an overall experience that a guest will remember is pretty awesome. If you are driven, motivated, willing to put in the hours and weekends, and you love planning, go for it. I think doing an internship to learn the ins and outs, the lingo, spacial awareness etc., is such a great place to start.
What would you tell a woman who wants to enter into the hospitality industry?
It's so much fun, go for it! There are so many amazing women in the industry, and they are all willing to give advice and help if ever needed.
You worked Matthew and Camilla McConaughey's wedding a few years ago, and you've planned a variety of other celebrity events as well. Do you ever get starstruck? What benefits do you find come from working with high-profile clients?
That was such an amazing experience and so much fun! To say I do not get starstruck would be a lie. Of course, I do! But you have to play it cool to be professional. I'm sure a little bit of the excitement comes through, but it's to be expected 🙂 The benefits… well, we have worked with several of the same celebrities multiple times. People notice that. Word of mouth gets around and before you know it you are working on some pretty cool events.
What's your best, most entertaining story from your career in hospitality?
Haha, there are so many! How about the event when I fell UP the stairs (yes UP the stairs) with a huge stack of plates right in front of Larry about five months into working at Lamberts. There are so many good ones, I should write a little book.
What's your next career move? Where do you see yourself in five years?
I don't have one! I see myself at MMH for as long as they will have me. I'm totally invested!
If you didn't work in hospitality, what would you be doing?
I would have started my own business. I'm not sure what, but it would be awesome!
What advice would you give to your 23-year-old self?
Oh gosh, too much to talk about. Probably to always be myself and go with my heart.
Fallon Gaskamp is The Everygirl…
Next item to cross off your bucket list?
A Trip to Fiji
Starbucks order?
Hot Chocolate, no whipped cream. I hate coffee but love the smell
Last song you listened to?
A Spotify channel called Revolution that plays reggae. It's what was on when I got home.
Best thing about living in Austin?
I love all of the outdoor things this city has to offer
If you could have lunch with any woman, who would it be and why?
Well, I have a list of women but at the top currently would be Michelle Obama. Not related to anything to do with a political view, but I just think she was really interesting. I want to know what it was like to be a first lady and what her plans are now that she's not. Is she still going to support her cause and be involved? Was she able to have any type of normalcy in her life? I also thought she was herself and had a lot of fun even when the cameras were rolling, did she get any grief for that?