When I was in high school, the Great Recession of 2007 hit. At the same time, college tuition prices were skyrocketing, and stories of college graduates not being able to find work post-graduation were abundant. Fast forward to 2015, and my own college graduation was looming. I was terrified of not being able to find a job and so were my classmates. We were all frantically trying to figure out not only what we wanted to do after college, but realistically what we could do— which is why a month before graduation, I started job hunting like crazy. I had braced myself for the potential of job searching for months, even a year. Which is why I couldn't have been more shocked with how my first job search ended.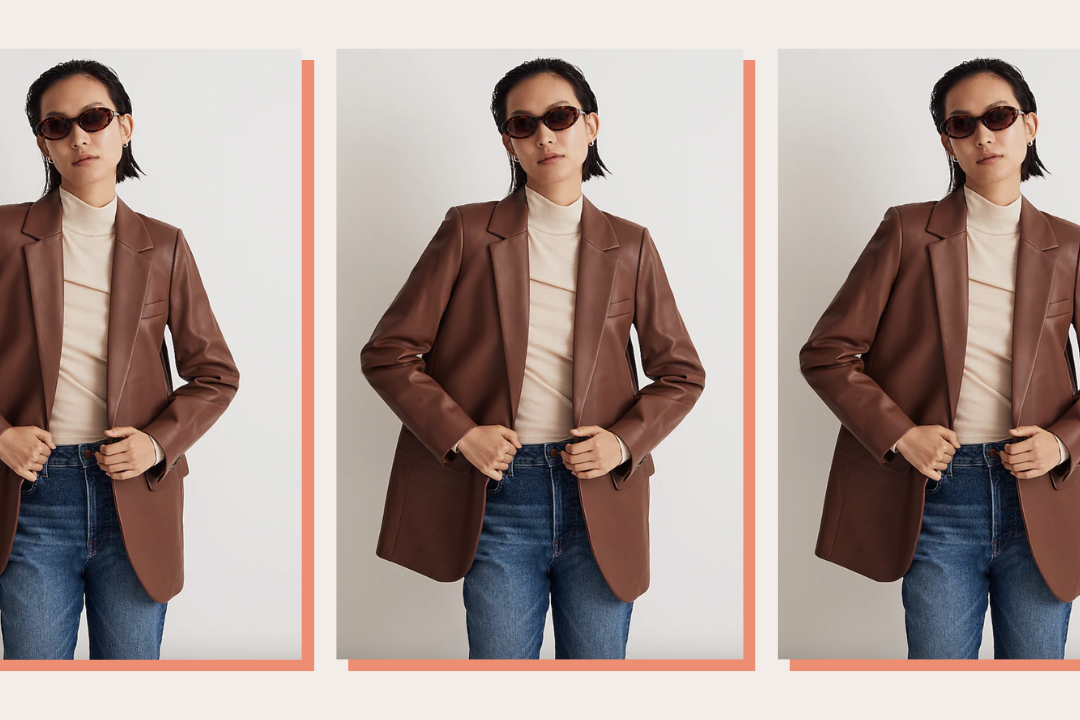 time for your fall wardrobe update!
Within 14 days of my first application being sent out, I landed two job offers on the same day. And over the next few weeks, more offers would come in. By the time I graduated, I had four job offers, negotiated my first salary, and was able to graduate stress-free. A few years later (and much wiser when it comes to my career), I'm able to reflect back on why my first round of job hunting was so successful and target a few tips I can share with frustrated job searchers.
How I Prepared
I Interned A Lot
Job searching is hard. Job searching when you've never had a "real" job is even harder. I know I'm not the only one who has encountered job postings for "entry level employees" that require at least three years of experience. How is that supposed to work, exactly? The only loophole I found to these unrealistic expectations was embracing my internship experiences. It turned out, internships 100% counted as work experience, and I happened to have had more internships under my belt than the average college graduate.
I started interning while I was still in high school and that hard work definitely paid off. My final college internship even offered me a job at the end of my internship. Don't be afraid to play up your internship or part-time job experiences. The same goes for on-campus activities that taught you applicable skills, like student government, participating in clubs, or writing for the school newspaper.
I Built A Portfolio
Not only do I credit having those internships on my resume as the reason I stood out above other young professionals applying for the same jobs, but I was able to build a portfolio based around those experiences. My internships were a mix of editorial and marketing positions, which meant that when I graduated from college, I had published articles and marketing materials I could show employers as proof of my skills.
I added as much of my work as I could to my portfolio site—which employers loved—and any of my work that could not be shared publicly was shared privately during interviews (like internal marketing materials).
Source: Camille Styles
I Spoke to Everyone
While you might have to tread a little lighter if you are job searching while employed, I told anyone who would listen that I was looking for a job. I've always been open about job searching and it's served me well. In college, I worked as a babysitter, tutor, pet-sitter, you name it. And that meant I got to know a lot of people pretty intimately. I found a great internship opportunity after telling the father of some children I was babysitting that I was looking for a marketing internship. It turned out his company loved hiring, and had an excellent internship program.
Another dad I babysat for offered me an entry-level administrative position when I was about to graduate. Even though I had worked for him in a non-office setting, over the years we had chatted about my academic achievements, internships, and goals. I had also showed I was reliable and could be trusted by never missing a day of work. Point being, treat all opportunities and relationships with respect, you never know where they may lead.
A few years later, when it came time to make another career move, I reached out to my professional network again (this time connections made in the workforce) and was shocked at how quickly my job search fell into motion. Within a week, I was considering multiple job offers from freelancing clients and through referrals from my professional network. Obviously you should be discreet while job searching if you're currently employed, but I have found some great opportunities through organic connections.
Source: Goop
How I Applied
I Got Organized
Starting a job search is overwhelming and getting started is definitely the most difficult part. As this was my first job search ever (aside from applying for internships), I was lost as where to start, so I organized the chaos. I made a spreadsheet tracking my progress and as I was job searching, and tracked every job I wanted to apply to in it.
I added the name of the company, the position, and the link to the job posting in one row. Then once I was ready to apply, I added columns in the same row that allowed me to track what day I applied to the job, when I followed up, if I heard back, dates of phone interviews and in person interviews, and reminders to send thank you notes post-interview. Saving the link to the job posting was the most helpful part of this spreadsheet.
When applying for multiple jobs, it really helped me keep track of the different roles I'd applied for. That way, I could always walk into interview prepared and confident I knew exactly what type of position I was applying for.
I Stayed Calm
I learned pretty young, through trial and error, that being nervous during important events like public speaking and job interviews does more harm than good. I have a tendency to speak quickly even when I'm relaxed, so add in a dose of stress and I'm pretty inarticulate. Now no matter how nervous I am leading up to a job interview, I place my nerves aside once the job interview starts.
By the interview phase, I've done the best I can to be a desirable candidate and all I can do now is try to have an honest conversation with my potential employer. Everyone is busy, and if someone takes the time to interview you, it likely means they're optimistic that you're qualified for the position. Many hiring managers are looking to see if you are a good fit culture-wise. Are you personable? Are you easy to get along with? Will you be someone your manager wants to work with every day for potentially many years?
If you can show sincere enthusiasm for the job, ask smart questions, and articulate your experience and skills in a clear way, you'll probably give a perfectly good interview.
READ: 8 Tips for Success in a Long Distance Interview
Source: Vanessa Jackman
I Negotiated
Because I had multiple competing job offers, I figured I had nothing to lose by negotiating. Granted, I wasn't asking for the moon and knew I wasn't the most valuable asset to any of these companies, but I had just read Lean In, and knew how necessary it was to negotiate my salary and benefits. And much to my surprise, it worked!
I convinced one employer to match the salary of a job I was less excited about. Then, when I received an offer from another employer, I used that higher salary and that company's great benefits package to negotiate again. I ended up with a salary 10% higher than I started with. Even though I was new in my career, it was important that I advocated for myself. I didn't want or expect much, but practicing my negotiation skills while the stakes were relatively low was an invaluable experience.
Do you have any tried-and-true job searching tips you can share? We'd love to hear them in the comments!