Everyone experiences mild to moderate dry scalp at some point, but for some, it's a chronic problem, especially this time of year, as the weather zaps moisture out of our hair and scalp.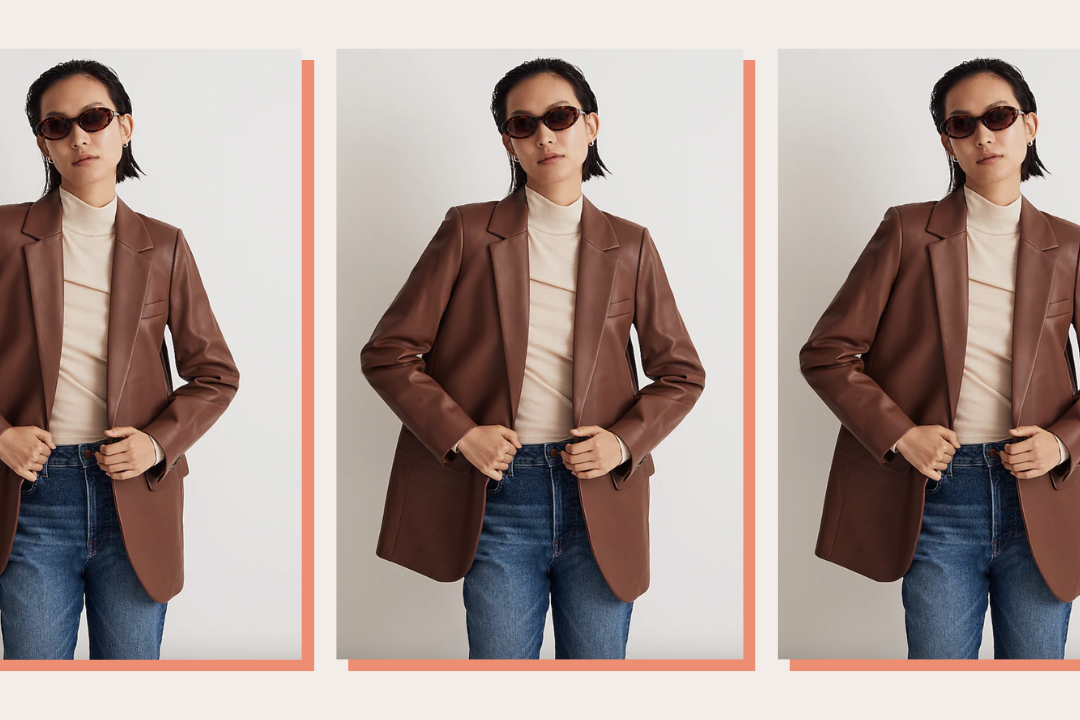 time for your fall wardrobe update!
Since winter can bring the dreaded dry scalp or worsen an existing scalp condition, we've compiled a list of treatment alternatives to clear your scalp and keep dryness at bay. These solutions should work for you if your condition is truly dry scalp and not a more serious problem like dandruff (which is usually caused by excess oil and sebum on the scalp) or eczema (which may call for a prescription medicated shampoo).
Follow these remedies for removing stubborn dryness and normalizing your scalp to regain bounce, smoothness, and a healthy head of confidence.
What Is Dry Scalp
Dry scalp is more prevalent in winter and is often marked by small white flakes caused by cold weather, excessive dry heat, or diet. One may also experience some itch and tightness with a dry scalp (but not excessive itching which is often caused by dandruff or eczema). Sometimes, you will find some flakes of dead skin, like dandruff. However, dry scalp is not dandruff. Your hair can also look lifeless, frizzy, dull, and easily break and fall out.
Here are a few easy remedies and products to help, based on your needs:
Detox/Moisturizing Shampoo
You may have to experiment or alternate between shampoos, but professional detoxing and/or quality moisturizing shampoos can make all the difference. For a thorough clean without drying out your scalp, a micellar shampoo will remove build-up without stripping your hair. For excellent moisturization, try a hydrating shampoo that is free of sulfates and parabens.
Medicated Shampoo
Sometimes a medicated shampoo is necessary for stubborn dryness. Try Sebamed Everyday Shampoo: developed by dermatologists and botanically-based to protect the natural balance of your scalp. Gentle enough for daily use, this medicated shampoo will not strip natural oils or irritate the scalp like soap-based shampoos. If you're struggling with lots of itching and flaking, opt for something with pyrithione zinc to add moisture back to your scalp.
Natural Shampoo
Tea Tree, a natural ingredient, has been proven to remove oil buildup. A shampoo with tea tree will eliminate excessively dry skin and gradually normalize the scalp. These natural options will make your scalp tingle in the best way, making you feel clean without feeling even drier.
Scalp Massage
The key to properly shampooing a dry scalp is in the prep. Massage your scalp with a soft pure boar bristle brush before washing to remove the buildup of oil, hair products, and skin cells. Pure boar bristles are designed to lift away dirt and dust and distribute the natural oil from your scalp.
To help remove buildup, Malibu C Therapy is an affordable salon-quality exfoliant. The best way to use this treatment is to wet your hair in the shower and then mix the Malibu C Therapy in a bowl. Apply directly to the scalp, working in sections. You may feel a tingle, but it should never be uncomfortable. Thoroughly rinse after a few minutes and apply conditioner.
Hair Masks
An oil treatment for your scalp will help to deeply moisturize your scalp and lock-in that natural moisture balance. We recommend using coconut oil as a highly effective intense natural conditioner for the hair and scalp. Rub directly onto dry scalp and hair, put a shower cap on and leave for a minimum of 45 minutes for a deep moisture mask. You may also refer back to our beloved Homemade Coconut Oil and Honey Hair Mask for an effective treat for your hair and scalp. Another home remedy involves mixing equal parts apple cider vinegar with water, spraying the solution onto the scalp, and waiting at least 15 minutes before rinsing.
If DIY is not your forte, there are tons of scalp products on the market. Start with a scalp scrub to remove flakes, product build-up, excess sebum, and hard water deposits from the scalp. Then, follow with a scalp shampoo and treatment. The Kristin Ess Weightless Hydration Daily Scalp + Hair Mask helps calm and rebalance the scalp without being too heavy for everyday use. It's a great essential to keep in your shower all winter, plus the angled applicator makes it easy to squeeze directly onto your scalp.
Regardless of the mask you choose, try keeping with a mask once a week until you've noticed an improvement–and you will!
Daily Hair Lotion
Over-washing can leave your scalp dry, itchy, and flaky. By applying Dr. Hauschka's Neem Hair Lotion you may need to wash your hair less or can quickly attend to any dryness or scaling around your hairline. This product is designed to aid both oily and dry scalp conditions due to Neem Leaf Extract, which discourages bacteria and prevents flaking, Calendula which soothes and calms irritation, and Nettle which works as an astringent.
For those with curly and coily hair, you need a scalp serum that won't disrupt your texture or your wash day. This one from Pattern Beauty is made with peppermint, rosemary, and lavender oils to invigorate your scalp; niacinamide to reduce redness and irritation; and aloe to soothe.
Salve
Consider this our biggest secret beauty hack. In a pinch, try Burt's Bees Hand Salve. Designed for severely dry hands, the botanical oils and beeswax in this amazing skin salve can also alleviate any irritation or flare-ups along the hairline.
Internal Remedies and Diet
Fatty Acids: A diet rich in essential fatty acids (like flaxseeds, walnuts, and salmon) and minimizing coffee and alcohol can help alleviate dry scalp.
Kelp: Kelp, a seaweed, is an excellent source of essential and trace minerals needed for proper functioning of many bodily systems. Kelp is especially high in iodine, which is known to support hair growth and scalp healing. To be safe, talk to a doctor or dietitian about using kelp for scalp health, and check the label of your kelp supplement for the exact iodine content.
Drink More Water: Keeping yourself hydrated with water is a complete skin savior especially when it comes to your scalp. Adding some serious hydration to your diet will balance out scalp issues and is the most effective, inexpensive, and easiest thing one can do!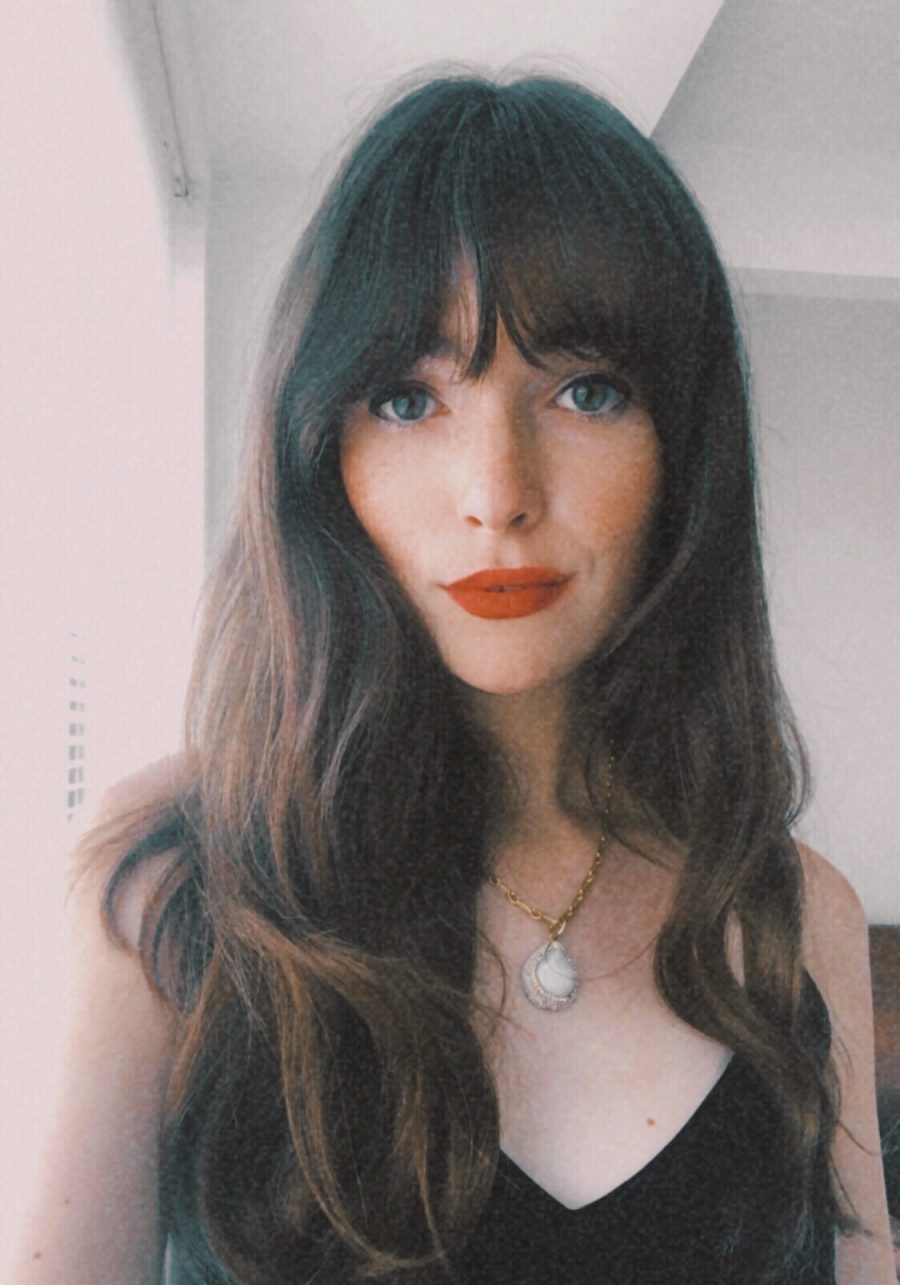 For bangs that are not only tolerable but adorable, here's what's worked for me.
I finally got a handle on my hair, and it's the longest and healthiest it's ever been.