When you find the right pair of sunglasses, they become more than just a sun-blocker necessity; they become a fashion statement and a powerful accessory. Think of sunglasses as you would any item of clothing: the most flattering pieces are the ones that are tailored to you. Just like a pair of jeans or a power suit, sunglasses look better when they're styled for the curves, shapes, and sizes that are unique to you.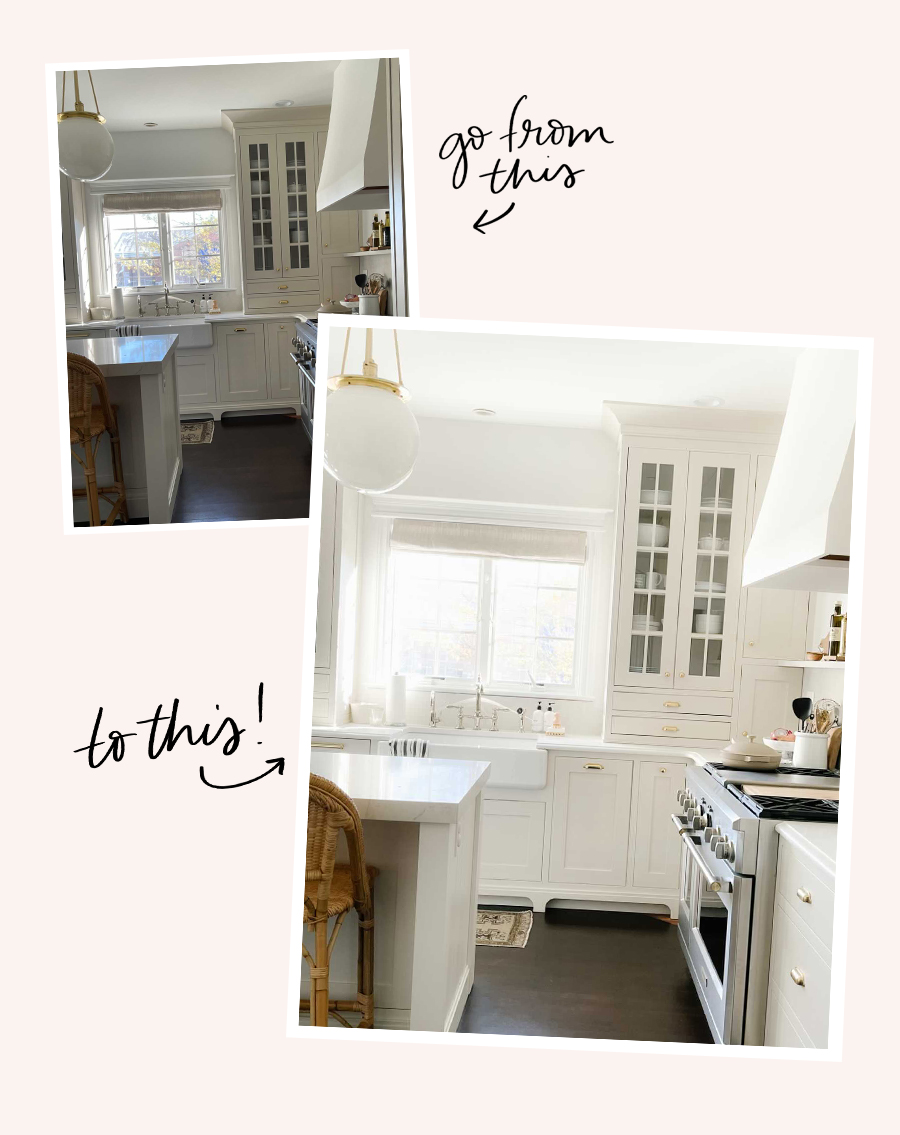 NEW! The Everygirl Presets for One-Click Editing
We just launched mobile Lightroom presets, available for download right now! A beautiful photo is literally just a tap away. And with nine different styles from moody to ultra bright, you'll have endless editing options.
GRAB THE PRESETS >
While your tailor can't alter or hem your sunglasses, finding the right size and style of frame for your unique face shape can enhance your features and elevate your style. Isn't style about accentuating what you love about yourself, anyways?
Sunglasses can upgrade any outfit, but they can also be so expensive (designer prices for an item I consistently lose at the bottom of my purse? No, thank you). We've been obsessed with WearMe Pro because they have fashionable sunglasses for under $30. For less than the price of your UberEats, you can get a new pair of quality, trendy sunglasses.
The idea is that a lot of brands upcharge for the logo, so WearMe Pro offers sunglasses without a markup (that means you'll have more money for the beach trip you're buying sunglasses for). Check out WearMe Pro and read on to find out which sunglasses are best for your face shape.
First thing's first: how to find your face shape.
You know your blood type and your hair color, but you might not know your actual face shape. It's not something we think about often, but the shape of your face determines what frame shapes and sizes will not only flatter you most but will bring out your best facial features.
To figure out your face shape, pull your hair back so you can see the full outline. Identify the widest part of your face: is it the jawline, cheeks, or forehead? The answer will usually give the main indication of your face shape, but you can also look at factors like the shape of your jaw (is it round, angular, or pointy?), as well as the length of your face (long versus short). If you're still unsure what shape you are, you can trace the outline of your face on the mirror with lipstick or a dry erase marker.
Round Shape Face
Your face is at its widest point from cheek to cheek and narrows slightly at the forehead and jawline. Your chin is typically in line with your jaw.
Square Shape Face
Your jawline, cheeks, and forehead are all even in width, and you likely have a sharp jawline.
Oval Shape Face
Your face is longer than it is wide. In other words, the length from the top of your forehead to your chin is longer than the length from ear to ear.
Heart Shape Face
The widest point of your face is the forehead, and your face gets narrower at the jawline. Your chin might protrude below your jawline (think of the point at the bottom of a heart).
The best sunglasses to try for your face shape…
If you have a round face, try: square/rectangular frames
Think of square frames like a contour kit: they add definition to your face (hello, cheekbones!). Angular lines and edges balance the roundness of your face, so avoid anything with soft lines and rounded edges. When shopping for sunglasses, look for rectangular frames with sharp edges or four corners, preferably with a thinner frame.
If you have a square face, try: round, rimless frames
Sounds like a no-brainer, right? If a square frame balances out a round face, then a round frame balances out a square face. Rounded corners and soft angles balance out sharp jawlines and square foreheads, while a rimless style will soften your face shape. Look for circular frames with soft lines to soften your features.
If you have a heart-shaped face, try: aviators or cat-eyes
Contradictory to other face shapes, the most flattering frame on heart faces mimics the shape. Aviators and cat-eye frames are wider at the top and more narrow at the bottom, so they'll highlight your best features. However, balance is important in the proportions; if you have smaller features, choose a smaller and thinner frame. If you have more dramatic features, you can go for the thicker or larger frames.
If you have an oval face, try: round, oversized frames
Round sunglasses are typically wider, which balances out the length of an oval face shape. Smaller frames can accentuate a narrow face, so oversized styles are the most flattering option to give the illusion of more width from cheekbone to cheekbone.
This post was in partnership with WearMe Pro, but all of the opinions within are those of The Everygirl editorial board.