I have a confession: I am unashamedly obsessed with the Royals (in this case, the Brits). I binged the second season of The Crown in one day, I've seen an absurd amount of TV specials on Princess Diana (a true angel and everything I aspire to be), and I routinely Google images of Prince George and Princess Charlotte to cheer me up when I'm having a bad day.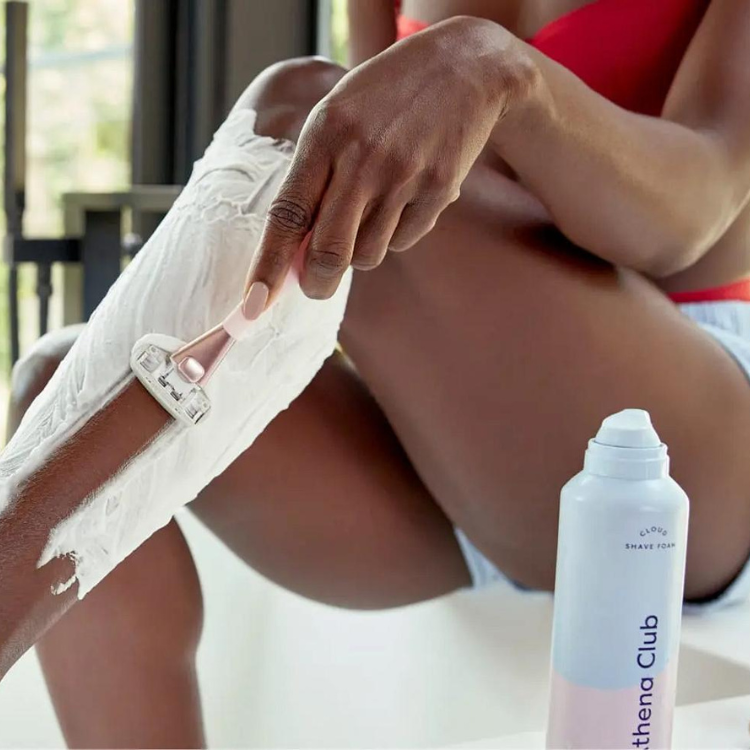 "This razor gave me the silkiest, smoothest shave I've ever had! I never get any cuts or scrapes, even on those hard-to-shave places."
So, when Prince Harry proposed to Meghan Markle, I was immediately like ERMAGERD ANOTHER ROYAL WEDDING. And in the ensuing media frenzy, I discovered Meghan Markle is chic af—and have been obsessing with her style ever since. Every outfit she wears—even if it's just out to yoga, how do celebs do it?!—is seriously pinnable. Here's how to get her look, from perfectly tailored coats to effortlessly casual weekend wear.
Invest in basics you can wear again and again
I first fell in love with Meghan's style when she wore this to the Invictus games—such a perfectly simple, timeless outfit that can be remixed for years to come. Invest in these closet superheroes and feel confident in what you wear, day in and day out.
Go tailored and classic for workwear
Let me tell you, I've seen like six seasons of Suits and Meghan can wear the hell out of a pencil skirt. She has so many amazing looks for workwear inspiration. May we all aspire to be 1/10th as chic amiiright.
Master your weekend style uniform
I love that these looks prove leggings are completely acceptable chic-wear—whether you're heading to the gym or not (okay, okay, so she probably is… but it still works for those of us heading for breakfast croissants).
Go monochrome to elevate your look
I love how easy the monochrome look is to achieve—layers of tone on tone with subtle texture. Plus everything I own is already black, so that's all set then.
Go sleek and bold for evening
The bold simplicity of Meghan's evening wear lets the outfit shine, and I'm all about those tiny details—a red lip here, a delicate bracelet there. Focus on classic cuts in trending fabrics or colors —velvet, bright red, leather—for a look that's timeless without being stuffy.
The right coat is everything
Meghan may not ever be Queen of England, but she's already Queen of Coats (too cheesy?). She proves time and again that the right coat is an outfit in and of itself. Bury me in that white wrap, k?
Our ultimate Meghan Markle capsule wardrobe
classic button-down
silky top
striped top
plaid blazer
olive jacket
black turtleneck
denim dress
wrap jacket
white dress
midi skirt
ponte pants, Spanx
distressed denim
neutral heels
suede heels
black booties
leather belt
crossbody
ballet flats
gold bracelet
tote bag
sunnies