Maybe you've been thinking about starting your own freelance business. Or maybe you've already begun, but are missing that one crucial element: your first client. Knowing where or how to start your own freelance business with paying clients can be incredibly overwhelming. You can spend months (or years) thinking about it, reading up on it, scouring blogs and peeking into Facebook groups – without ever taking action that leads back to your actual business and bank account (*raises hand* speaking from experience).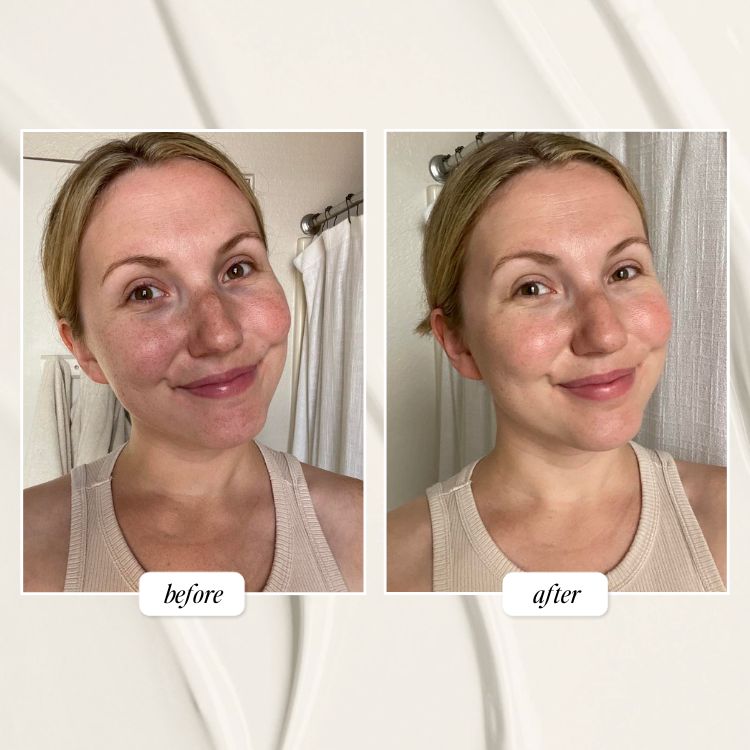 Before I started my freelance business on the side of my 9-5 day job, I had thought about it for – oh – a good year. (After a while, the "analysis paralysis" starts to feel normal.)
I needed a catalyst to get me out of my funk and one day, it fell into my inbox in the form of a Facebook message from a friend. While he was looking for referrals to any "rockstar marketers" I knew, I instead volunteered myself forward. And that's how I (unexpectedly) started my career as a freelancer.
I've since learned there is an easier (and faster) way to not just start your own freelance business, but test your service idea, land your first client, and set up a web presence.
Here are four steps you can take to get started with your freelance business today.
1. Tap into your warm network.
Presumably, you've already gone through the steps to assess your skills, decide which group of people you most want to work with, and know which services you'll be offering as a freelancer. From there, your next step is to do some good old-fashioned reaching out. Find the people in your warm network (you know, your friends on Facebook, your LinkedIn connections, your community groups, your professional connections, etc.) who would make a great new client of yours.
For example: if you're going to offer social media services for small business owners, comb through your contacts and find 10-15 names of people who are small business owners.
Next, you'll want to reach out to this curated list of names, one person at a time, and let them know that you're thinking of starting a brand new business and you'd love their feedback on the idea. Once you're meeting with them face-to-face, ask them about their pain points when it comes to social media (or whatever your service angle is). Find out more about how their business grows and how they currently handle not having a service like yours. Then, tell them about your new idea and ask them if a service like yours would help take care of their business stresses. Feel free to share your expertise or give advice regarding their specific business and the problems they're facing.
2. Set up your business page on Facebook.
While you're busy testing your new service as a freelancer, don't get too stressed about marketing your brand new business with a fancy website and all the social media fixins'. Keep it simple and set up a Facebook business page. Use your personal name as your business name, and if you want to create a logo or brand graphics, Canva.com gets the job done fast.
On your business page, don't forget to showcase what you do under the Services tab, and be sure to post a few graphics on your timeline that help illustrate or explain what you do (all while talking directly to your target audience, of course). Then, view your personal profile from the Public setting, and hide or delete any posts that don't reflect you in a positive light or relate back to your expertise. Lastly, edit your "Work and Education" tab in your About section. Under "Company," connect your brand new business page. And under "Position," choose a descriptive line of what you do at your new business. For example: instead of choosing "Founder," say something like "Copywriter for Brands" or "Facebook Ads Specialist."
3. Make the offer.
If your potential client is excited about your new hypothetical service idea, here's the point where you need to make an offer. Let them know you'd love to have them as a new client at a special introductory rate. This tends to work because you're being transparent about offering your expertise as a new service, and the client, in turn. doesn't mind that your business isn't totally polished (since they are getting a great deal on your services). If your pricing is not ready for that initial meeting, you don't have to drop a number then. It's okay to say that you'll send them a follow-up email with the details of your services and pricing.
Alternatively, if you prefer to make your introductory services offer over email after the meeting is over (totally fine, as pitching yourself in person can be awkward), you can try something like this:
"Hey [name], thank you again for your time today. As we chatted about, here are the links I mentioned [or any valuable resource you can share that illustrates your expertise in your field]:
Value
Value
Value
When it comes to my business idea, your feedback really answered a lot of questions I had. I'm now confident my new services will truly help many small business owners. 
If you were interested in trying out my services and seeing how they can help your business grow, I'd be happy to offer them to you at a special introductory rate, while I get my own business up and running.
[Include what services you're offering, and the one-time or monthly introductory rate.]
[Insert links or examples of your previous relevant work, if you feel is necessary.]
If you're interested, let's book a quick call to discuss the details. 
Chat soon!
[Your name]"
4. Answer questions in Facebook groups.
While you're touching base with your warm network, as mentioned in the first two steps, you can also test your service ideas to a cold audience – via targeted Facebook groups. With your target client in mind, search for Facebook groups that they would likely be apart of. Are they an ecommerce shop owner? Search out the Shopify and WooCommerce groups. Are they a course creator? Look up the Teachable and Thinkific groups. The aim is to find groups that your target client would be joining to seek help and information about their own business.
Once you're inside the groups, don't share an obvious "HEY LOOK AT ME AND MY SERVICES" post. Rather, spend your time searching the group for questions related to your expertise. And then, answer them. Give value. Share your knowledge. Eventually, the other group members (who are potential clients) will have their curiosity piqued. They'll either stalk your personal profile (thank goodness you already prepared it for public attention!) which will lead them to your business page (that Services tab is looking good!), or they'll send you a direct message.
Either way, you've created a perfect storm of receiving client leads directly into your inbox. Nurture those leads, make introductory service offerings, and give yourself a huge high-five when your first client locks in their spot.
Are you taking the leap into being a freelancer? What's currently stopping you from landing your first or next client?