Whether it's at a friend's house, a favorite restaurant, or a neighborhood bar, our favorite summer activity is dining al fresco. The combination of warm air, great company, and delicious food and drink can't be beat. So earlier this month, to kick off the beginning of summer and help celebrate the launch of their newly released Vinter's Reserve Pinot Gris, we teamed up with our friends at Kendall-Jackson to host an intimate wine pairing dinner with 14 lovely Chicago blogger friends. The goal was to bring the concept of a "Sonoma wine tasting with girlfriends" to Chicago. We couldn't have asked for better weather, company, or wine! All night everyone kept saying it was the most fun event they'd been to and we want to help you all create a similar experience for friends! Here's how…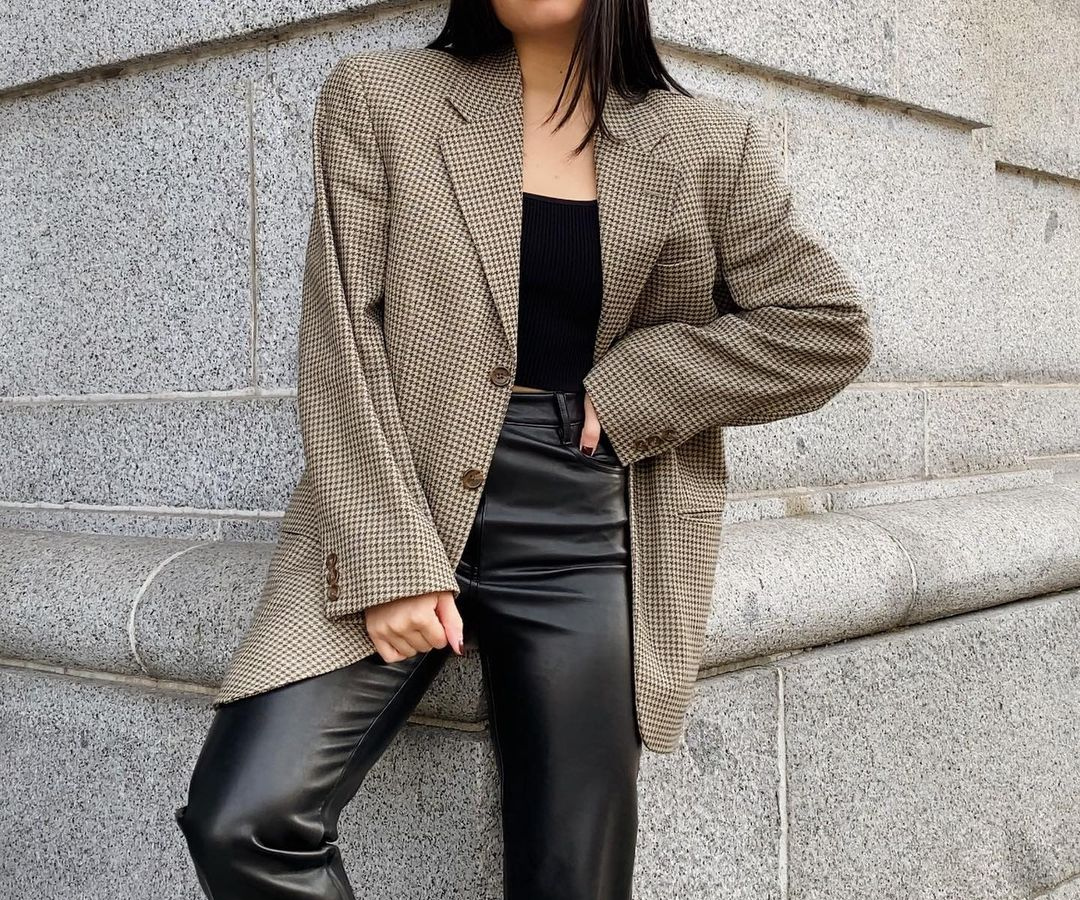 9-5 has never looked better
TIPS FOR HOSTING A WINE PAIRING:
STEP 1: Plan the meal you want to serve—how many courses, how you'll prepare each course, the timing, etc.
STEP 2: Pair wines based on the food you serve. Note: You should typically taste from the lightest wine to the darkest.
STEP 3: Choose decor that will coincide with the meal. Is it French fair? Italian inspired? Tasty BBQ? The food will set the tone, and it's fun to mix up linens, flowers, and decorative accents to go with the theme of the evening.
STEP 4: Send invites! Bonus points if it coincides with the meal theme.
*Budget Tip: To make it more affordable for the host, we recommend assigning a wine for each guest to bring!
THE DECOR
The goal of the dinner was to bring a Sonoma feel to Chicago, while creating a very natural yet elegant vibe. To create a beautiful backdrop for the colorful wines and food that would be served, we kept things neutral with hints of blue and green (which, let's face it, are nature's neutrals). We wanted to create something really special and anyone who has experienced a wine pairing dinner can attest, there is nothing like sitting down to a place setting with five glasses of wine waiting to be filled!
THE LOCATION:
We wanted to host the wine pairing al fresco on a warm summer night and this amazing roof deck in Chicago's Gold Coast offered the quintessential city backdrop to our girls' dinner.
RECREATE THE PLACE SETTINGS:
– keep it simple with classic white plates (like these, these, or these)
– each place setting requires a glass for each course (it might be fun to ask your guests to all bring their own set!) and a water glass
– linen napkins (we used a mix of blue striped, white, and ivory from Williams-Sonoma)
– handwritten name cards by Gina George were strung around an individual floral bushel (a lovely take-away for guests!)
​– Rifle Paper Co. journals were tucked under each napkin for wine tasting notes
– mix in unique serving pieces like these marble and wood boards
– placing marble wine coasters around the table allow guests to "revisit" wines of their choice throughout the meal
– centerpieces: you can keep it simple by laying olive branches across the center and mixing in votives—if you have a longer table, you can add lanterns for candlelight and white floral arrangements for more pretty (we asked Pistil and Vine to create stunning combination of hydrangea, peonies, dusty miller, and greens)
THE WINES
Based in the heart of Sonoma wine country, Kendall-Jackson is the family-owned American winery, established in 1982, trusted by generations of wine enthusiasts and novices alike for crafting a diverse portfolio of consistent, high-quality wines from the best cool, coastal, and high elevation vineyards in California.
Kendall-Jackson offers various collections:
– their highest end wines are Stature and Jackson Estate wines, and are sourced from the Jackson family's most prized vineyards $100 and $35/bottle, respectively
– the Grand Reserve collection is sourced from the top 7- 10 percent of the top vineyards $22-36/bottle
– their Vintner's Reserve collection includes America's #1 selling Chardonnay $13-23/bottle
– and the newest is the AVANT collection, meaning before the presence of oak and these three wines are fruit forward, aromatic and easy drinking with a screw cap closure for picnic, barbecues or any occasion with friends. $14-17/bottle
The family's commitment to sustainability has always been at the heart of their vision for the company, ensuring the land remains healthy and productive for the future generations to farm. All of Kendall-Jackson's vineyards are 3rd-party certified under the California Certified Sustainable Winegrowing Alliance, and each bottle of Kendall-Jackson wine is vinted and bottled using 100% renewable energy.
We are eager and excited to be hosting more of these amazing girls' #TEGxKJwinenights with Kendall-Jackson in the upcoming year! Stay tuned to see if we are coming to your city!
WINE PAIRING NOTES
• Start from the lightest wine and work your way to the darkest.
• Color code your wine and food—the colors of your food should match the color of your wine.
• Focus on the characteristics you want to champion and make sure the wine will shine (instead of fighting against the food).
• As a general rule, make sure the wine is sweeter than the food so you will have a successful wine pairing (this is why Port wine is perfect for dessert).
• Consider weight—if the food is light, the wine should be too; if the dish has lots of flavors, spice, and weight, you'll need a wine that can stand up to the food.
• Match your wine with the sauce. Rather than pairing your wines with the chicken, fish, or meat you're cooking, think about matching it with the sauce.
• The ultimate food and wine pairing is when the flavors of both are good on their own, but together they make a blockbuster combination and accentuate the best in each other.
THE MENU
STARTERS
Fresh Mozzarella, Sun-dried Pineapple and Basil
Paired with 2014 Kendall-Jackson Vintner's Reserve Pinot Gris
Tasting Notes: Ripe citrus flavors with rich aromas of tropical mango, melon, and juicy peach
Pinot Gris also pairs great with: seafood dishes like salmon and crab cakes or a yummy fig salad
Roast Carrot & Avocado Salad
Paired with 2013 K-J AVANT Sauvignon Blanc
Tasting Notes: Bright, crisp, and fresh with fruit-forward aromatics and notable flavors of lime, tangerine, and passion fruit
Sauvignon Blanc also pairs great with: feta cheese, spring salad, and fish tacos
ENTREE AND SIDES
Grilled Organic Chicken with Mashed Potatoes and Natural Jus
Paired with 2014 Kendall-Jackson Grand Reserve Rosé
Tasting Notes: Crisp and dry on the palate with delicate flavors of white peach and watermelon
House Cut Fries
Paired with 2013 K-J AVANT Chardonnay
Tasting Notes: Fresh, crisp, and clean, delicious in tropical fruit, green apple, pear, and fresh lemon flavors
Chardonnay also pairs great with: Monterey jack cheese, guacamole, and grilled shrimp
Roasted Seasonal Vegetables
Paired with 2013 Kendall-Jackson Vintner's Reserve Pinot Noir
Tasting Notes: Bright cherry, strawberry, and raspberry fruit with elegant earthy notes infused with mild spice accents
Pinot Noir also pairs great with: spare ribs, roasted tomato bruschetta, duck, mushroom, brie
DESSERTS
Warm Doughnuts & Chocolate Dipping Sauce
Paired with 2013 K-J AVANT Red Blend
Tasting Notes: Rich aromas of ripe raspberry and bold black cherry, complemented by hints of spice and dark chocolate
Red Blends and Darker Reds also pair great with: fondue, prosciutto wrapped dates, sweet and savory flatbread pizza
Check-out with K-J Summer Wines Pack, featuring three of the wines enjoyed during our party! Use promo-code KJxTEGwinenights to receive 30% off and $5 shipping.
You can purchase your own three bottle K-J Summer Wines Pack which includes one 750 ml bottle of each:
• 2014 Vintner's Reserve Pinot Gris
• 2013 Kendall-Jackson AVANT Sauvignon Blanc
• 2014 Grand Reserve Rosé
If you host your own wine pairing with Kendall-Jackson wines, be sure to upload photos and tag #TEGxKJwinenights! And sound off in the comments what cities you'd like to see us bring this amazing Sonoma wine pairing experience to!