Bringing the outdoors in gives our homes life and light. The air is cleaner, the energy is better, and plants add a little pretty to our space. If you want to add extra life to your home but are afraid that with busy schedules you'll only end up killing our little green friends—don't worry, you're not alone! Keep reading to find the perfect low maintenance plant for your home and we'll even tell you how to take care of it.
Succulents and Cacti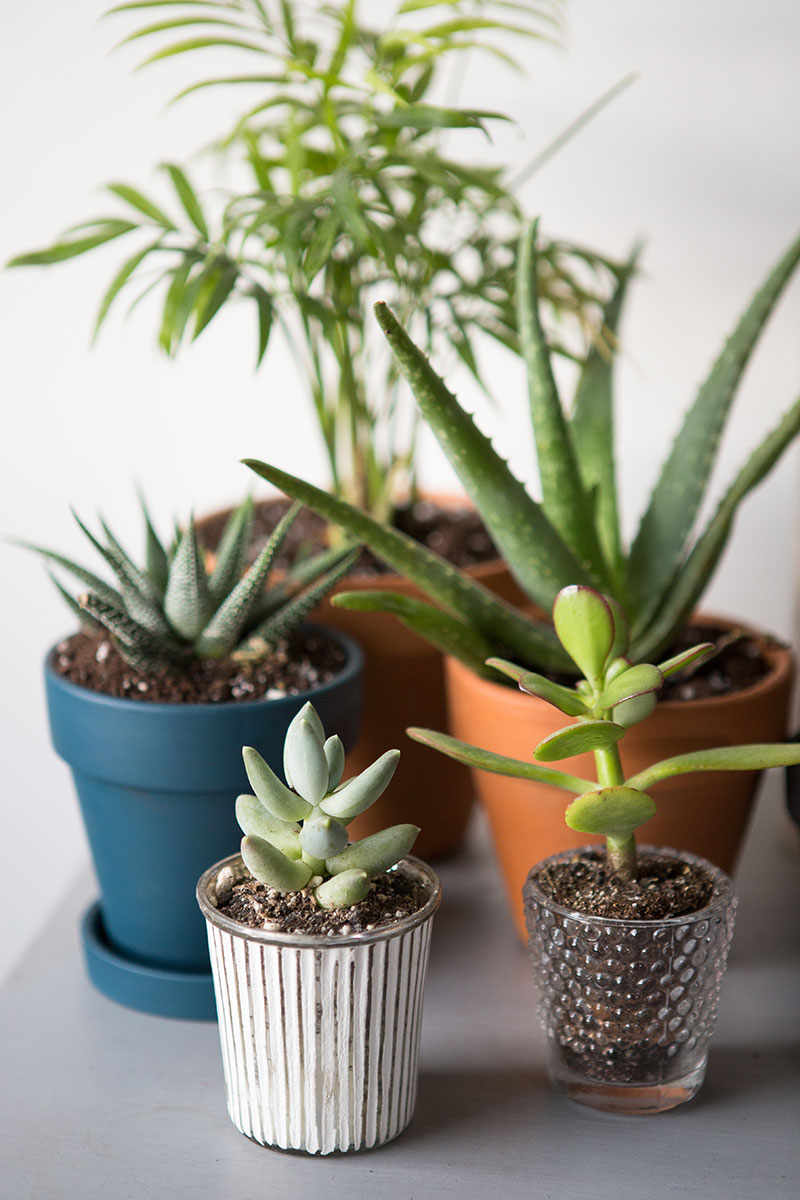 Photo Credit Carli Wentworth
Cacti and succulents are great because the variety is huge—and you can get creative with arrangements. These plants love water and a lot of light. When watering, soak soil until water comes out drain holes. Water once a week during warm seasons and about once every week and a half during cool seasons. Succulents love the light too, just make sure they don't get too hot! If these little guys get sunburned, they will appear bleached or discolored.

Air Plants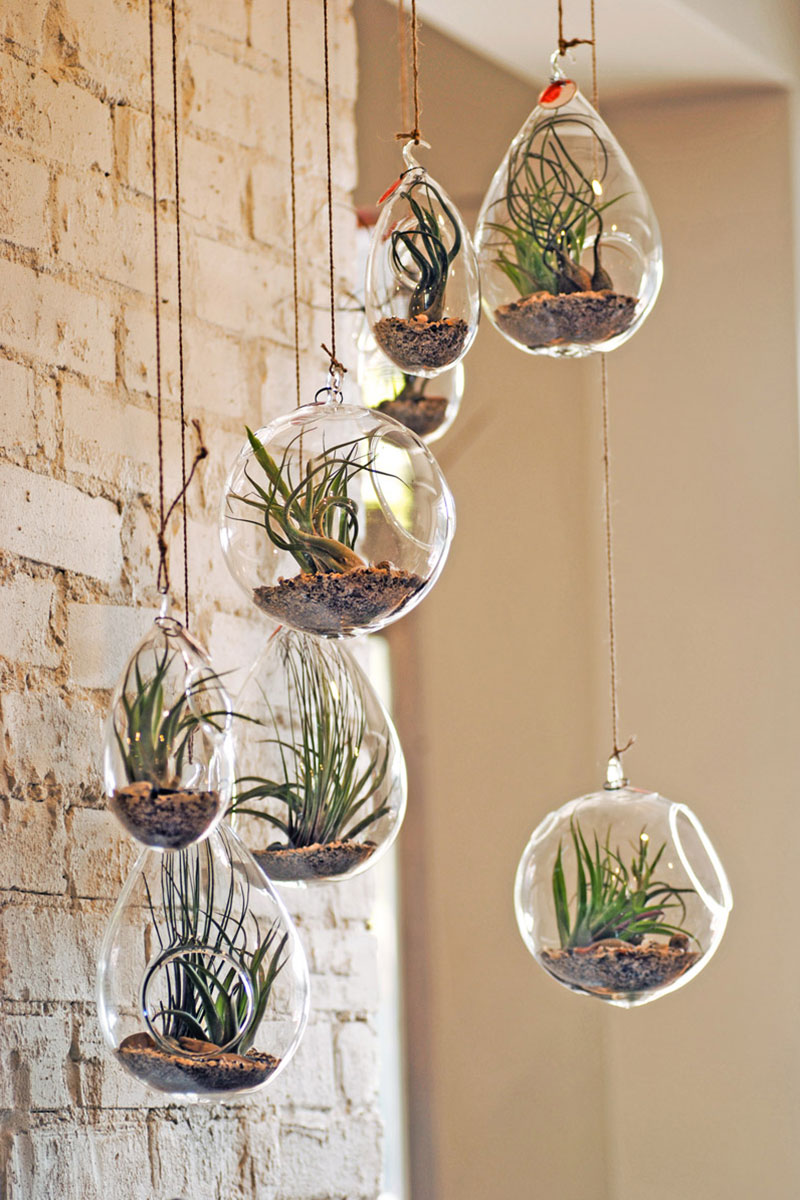 Photo via Jason of Centro Garden
Despite its deceiving name, air plants do need to be watered but this unique plant does not need soil. To water, give air plants a "bath" between one and three times per week. Soak them in water for 20-30 minutes and gently shake water off afterward. To refresh the plants and prolong time between baths, give them a little spritz with a spray bottle.
Fiddle Leaf Fig


Photo by David Leong
This tree has become an interior design staple. For best care, put your fiddle fig in bright indirect sunlight. They will need to be watered when the top inch of soil is dry but the rest is still retaining moisture. After a few times, you'll know how often your little fig needs to be watered.
White Bird of Paradise


Photo via Urbis
Bright, indirect sunlight is best for this flowering plant—its flowers can reach a foot in size! For best care, saturate (don't oversaturate!) the soil and allow to dry between watering.

Snake Plant


Photo by Molly Zornow
This plant is touted by many as being indestructible—so don't worry about your neighbor or BFF having to baby it while you're away on vacation. It does well in indirect sunlight and with soil that is allowed to dry between watering.
Jade


Photo by bookhu
Jade is a true sun lover! This larger succulent requires full sun and slightly moist soil. Water this plant only when the top of the soil is dry.