A few years ago, I decided I was going to get super into a new hobby. Did I pick a normal hobby like a sport, fitness classes, or something artsy? No, of course not. Instead, I decided I was going to throw everything I had into making ice cream. Yes, ice cream. Why? I'm not fully sure, but I will tell you that I perfected a version of mint chocolate chip with fresh mint from the garden and that the apple cider ice cream with bourbon caramel I came up with back then remains a favorite.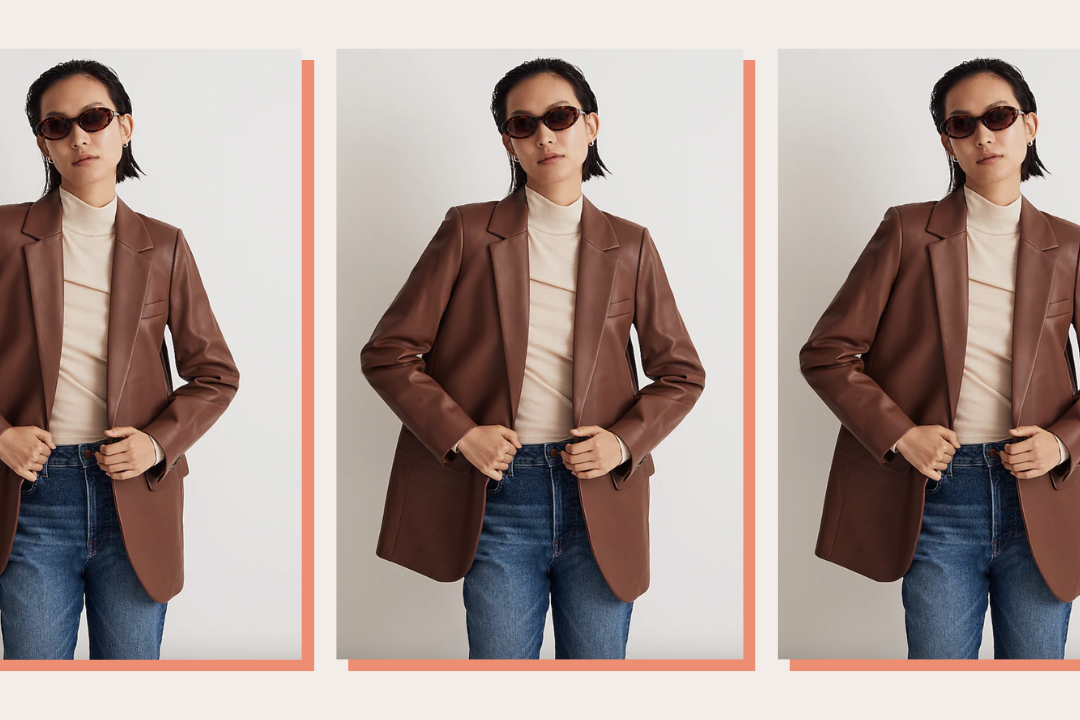 time for your fall wardrobe update!
There's a bit of a confidence curve when it comes to making ice cream. Not because it's actually difficult to learn how, but because if you, like I, grew up in a world where ice cream nearly always came from the freezer section, the idea of creating a base, adding flavors or mix-ins, and churning and freezing your own feels like a Major Project. Never fear, it's really a whole lot simpler than it might sound.
It all starts with the base
Once you master a good base, you're set. Then, you'll be able to adjust the flavor profile accordingly. Want to play up the vanilla? Go for it, girl. Want to make your ice cream a little boozy? That's on the table too. It's all about the base.
Generally speaking—if you're going to churn your ice cream especially—you're going to make a custard of eggs, sugar, and cream and/or milk, and cook your ice cream base on the stove (to make sure the egg yolks cook through and the base begins to thicken a bit) before you chill it down and churn or freeze it. That will ensure that you get the creamy texture that, in my opinion, is so essential for the very best ice cream. I'm always trying to avoid an icy texture. That being said, a custard isn't the only way to make creamy ice cream. As Sonja Overhiser, part of the duo behind A Couple Cooks, told CNN, warming the base for vegan ice cream on the stove, using full-fat coconut milk, cornstarch to thicken your base, and agave to avoid the sandier texture that sugar can add, makes your final result endlessly creamy, without any dairy whatsoever.
If you know you're not going to churn your ice cream, your base could be any number of things: sweetened condensed milk, coconut cream, bananas, whipped cream—the no-churn world is wild. In her No-Churn Mexican Chocolate Coconut Ice Cream, for example, Isabel at Isabel Eats uses a base of Greek yogurt and coconut cream. In her No-Churn Minted White Chocolate Swirled Ice Cream, Tieghan at Half Baked Harvest uses, essentially, a base of whipped cream. No-churn ice cream is ideal for a beginner if you're at all intimidated by the idea of making a custard, but is just as delicious as the "real thing."
After that, you get to choose your own adventure—churn or no-churn
I guess I could've suggested that you make this choice before starting, but let's be honest, when you're starting out, you're just going to use whatever method the recipe tells you to (or, at least, that's what I did).
You're going to have one of two options: churn or no-churn (to churn or not to churn, amiright?). If you have an ice cream maker, I'd recommend churning. It's so simple and can make your ice cream super light, creamy, and a bit fluffy, because it basically adds air to your mixture, freezing your base as it moves it through the machine. You'll then spoon your ice cream into a container and freeze it for a few hours until it's the consistency you're looking for (or just until it's frozen solid).
If you don't have an ice cream maker (which, I would assume, is a lot of us), churning isn't necessarily out of the question. You can, as ice cream queen Jeni Britton Bauer (of Jeni's, yes, that Jeni's) explained to CNET, use your food processor to make ice cream. Essentially, you make your base and freeze the custard, then add it to the food processor and give it a whirl before re-freezing. According to the site, this method yields a more gelato-like ice cream, so you can bet I'm going to try that ASAP because it sounds even better than regular homemade ice cream.
If you're going to go the no-churn route, you'll make up your base, cool it down if you cooked it, and then freeze it.
Ready to dive in? We've rounded up 20 ice cream recipes perfect for warmer days ahead—or, you know, any day at all.