When it comes to hair care, dry shampoo might be the greatest, easiest hair trick in the history of the world. Who doesn't want to catch an extra half hour of sleep in the morning while still rocking a great hair day? Dry shampoo soaks excess oil at the scalp, boosts hair volume, and makes a blowout (professional or at-home) last for days.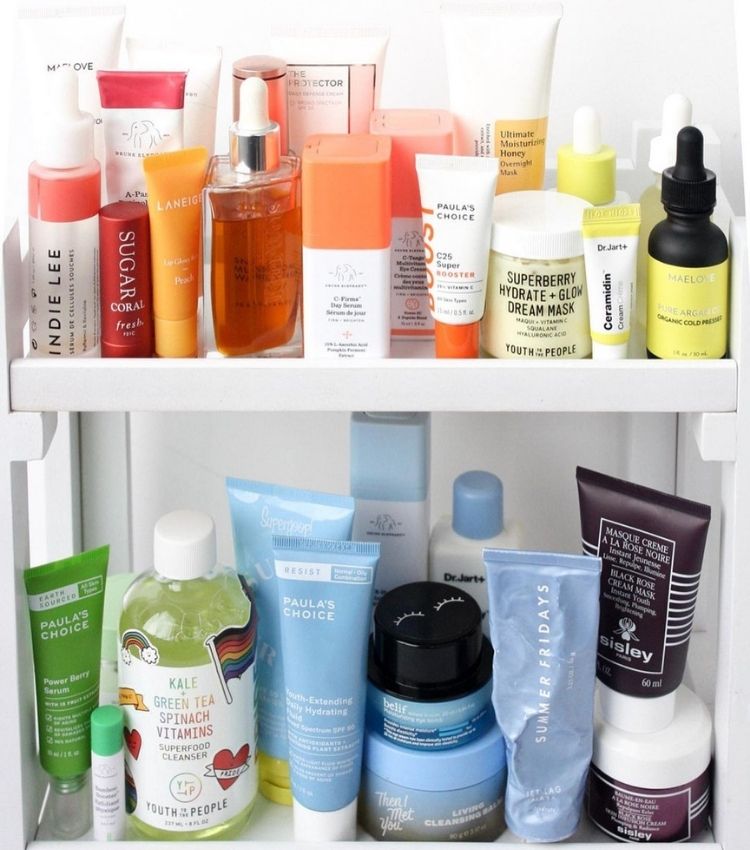 the wrong order can reduce effectiveness
Even better? How easy it is to create a luxe, high-performing dry shampoo powder at home. It can be customized for hair color (brunettes, say goodbye to that ashy hue at your roots!) and scented with your favorite essential oils.
What you'll need:
1 cup bentonite clay to help absorb oil (find at your local health food store or online at Mountain Rose Herbs)
1 cup arrowroot powder to boost volume (find at your local health food store or online at Mountain Rose Herbs)
Cocoa powder to match your hair color (amount varies, depending on hair's hue—blondes need not include)
5-10 drops of your pick of essential oils
1 dark-colored plastic or glass bottle with a cap, your choice of size
How to make dry shampoo:
Pour bentonite clay and arrowroot powder into a large bowl with a lid.
Mix with a spatula until combined.
Add cocoa powder sparingly, mixing as you go, to create the shade you need (add more cocoa powder for darker hair).
You may as well mix some more.
Once you've reached your desired hue, add the essential oil(s) and mix again. Add more essential oils to for a stronger scent.
Pour into plastic or glass bottle for applying. Store the excess in an airtight container in a dark, dry location.
How to use:
When you feel your roots getting oily or if you're sweaty after a workout but have no time to wash:
Lift the top layer of your hair on one side of your part. Sprinkle a dusting of the dry shampoo directly on your roots. Repeat on other side of your part. Feeling extra greasy? Continue sectioning layers of your hair on either side of your part towards your ears, and sprinkle the powder on each set of roots.
Tip your head over and massage the dry shampoo into your scalp while fluffing your hair. Voila! Revived hair, no shower necessary. Tip: Try not to continue touching your hair or scalp once you've fluffed; natural oils on your hands can weigh hair down.
At night:
If you know you need a few extra winks in the morning, apply dry shampoo before bed and pull your hair up into a loose bun on top of your head, securing with few mini claw clips. The powder will have more time to absorb oil overnight, and you'll wake up with a more voluminous mane! Add another shake of powder in the morning, if you need, but adhere to the "no touching" rule once you've set your style.
To make hair ready for an up-do:
Clean hair is HARD to stay in a styled 'do. Give freshly washed hair a little bed head hold by shaking dry shampoo onto roots and the mid-shaft of hair to give it texture—and to give bobby or hairpins something more to grasp.
Tell us, is dry shampoo one of your favorite hair products? How do you use it?