I'm certain that you could be the most outgoing and extroverted person on the face of the planet and you may still consider networking an oftentimes awkward and uncomfortable social situation.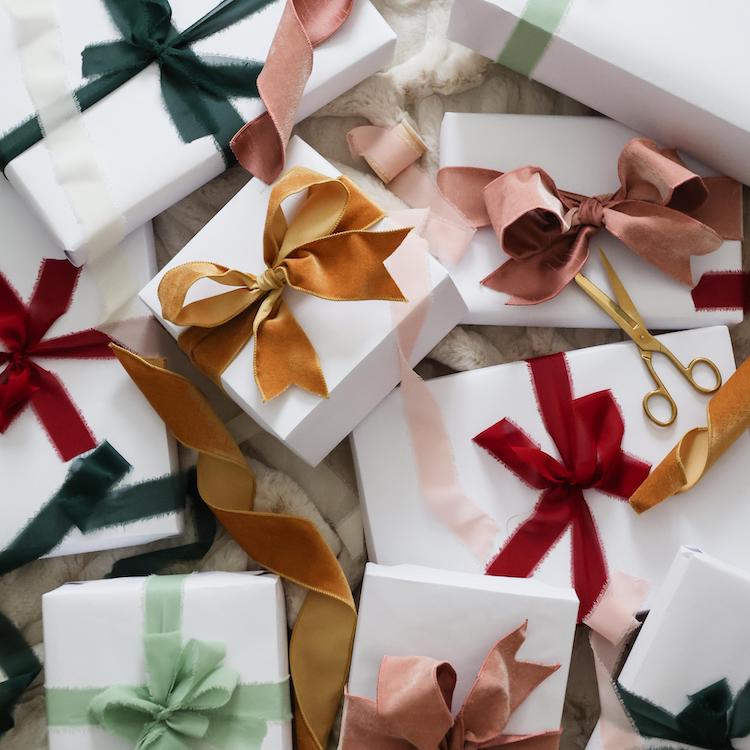 the perfect gifts for everyone—and we mean everyone—on your list
I think that this may stem from the fact that networking is somewhat of a strange and forced situation to begin with. You take a large group of people all with different goals, expectations, and even occupations and put them in a room with some business cards and anticipate that they talk about everything from the current job market to the weather.
Needless to say, networking can be an intimidating and nerve-wracking experience, especially when you're young in your career. However, it's also an important one that can lead to new connections and opportunities. So, you simply can't let your trepidations about the awkwardness hold you back from putting yourself out there!
Easier said than done, right? But, don't stress! I've pulled together some tips for networking with confidence, even when your palms are sweaty and your knees are shaking beneath your freshly ironed pencil skirt.
Perfect Your Elevator Pitch
There's nothing more uncomfortable than having someone ask you about yourself and your profession and responding with a blank stare and a lot of hesitation. That's hardly the way to present yourself as confident, professional, and self-assured.
How do you avoid this? Be prepared with a brief and powerful summary of your background, experiences, and accomplishments—á la your elevator pitch.
You want your pitch to pack a punch while still being concise, friendly, and memorable. Crafting such an important personal statement can be intimidating, but there's no need to panic. Here are some tips for pulling together a strong elevator pitch.
Determine Your Goals Ahead of Time
One of the things that can make networking so intimidating and uncomfortable is that you (and everyone else in the room) likely don't have a clear idea of what you're hoping to get out of the experience.
Are you looking for job leads? Are you just aiming to meet new people? Do you want to connect with a potential resource that could be helpful to you?
Regardless of the specific takeaways you're hoping for from a particular networking session, it's important that you determine your desired outcomes ahead of time. Not only will this send you into that room full of people with purpose and direction, but it will also ensure that you're making the most of the networking time you have.
Be Prepared
You don't want to be fumbling for your business card or pen when you desperately need one. So, take some time to ensure you're adequately prepared for a networking event.
The evening before you're set to attend a networking session, set everything out and ensure you have all of your ducks in a row. Get your workbag or briefcase and stock it with pens, business cards, and breath mints (there's nothing worse than talking to someone with bad breath!). Make sure your phone is also in an easy-to-reach location, in case you want to quickly exchange phone numbers with someone you meet.
Now is also a good time to select your outfit and make sure there are no missing buttons or random stains, that you've done any necessary ironing, and everything fits in a way that makes you feel comfortable and confident. You don't want to spend the entire event tugging at your skirt.
Bring a Friend
Sometimes there's nothing like a security blanket and confidence booster. And we all know that a close friend is oftentimes the best source of comfort we can find. So, if you're feeling incredibly anxious about attending an upcoming networking opportunity, don't hesitate to bring a friend along!
They say there's power in numbers, and you'll likely feel more comfortable approaching new people if you do it as a team. If you're particularly introverted, you might find it helpful to bring a friend who's a little more outgoing and gregarious. They can inspire you to put yourself out there and you might even learn a thing or two!
Just make sure to confirm that your networking opportunity isn't an invite only event. However, typically events that are geared towards meeting new people subscribe to the "more the merrier" type of philosophy. So they usually won't mind if you want to bring someone else along.
Networking can undoubtedly be a little uncomfortable and I can't guarantee that it will ever be easy. But, it doesn't need to be an anxiety inducing endeavor. Put these tips to work before you walk through the door of your next networking event, and you're sure to walk out with new connections and potential opportunities!
What networking tips do you have? Share them in the comments below.