Sugar hangovers aren't the only thing we wake up with in January! Some of us also find ourselves with extra credit card debt or a hole in our budget. At such a fun time of year, it's easy to overspend and get off track with your financial goals. Even if you carefully laid out a holiday spending plan early in the fall, unexpected costs and travel add up. The good news is it's a perfect time to revisit your overall financial plans, and getting spending under control is a big part of that! Here's how to recover: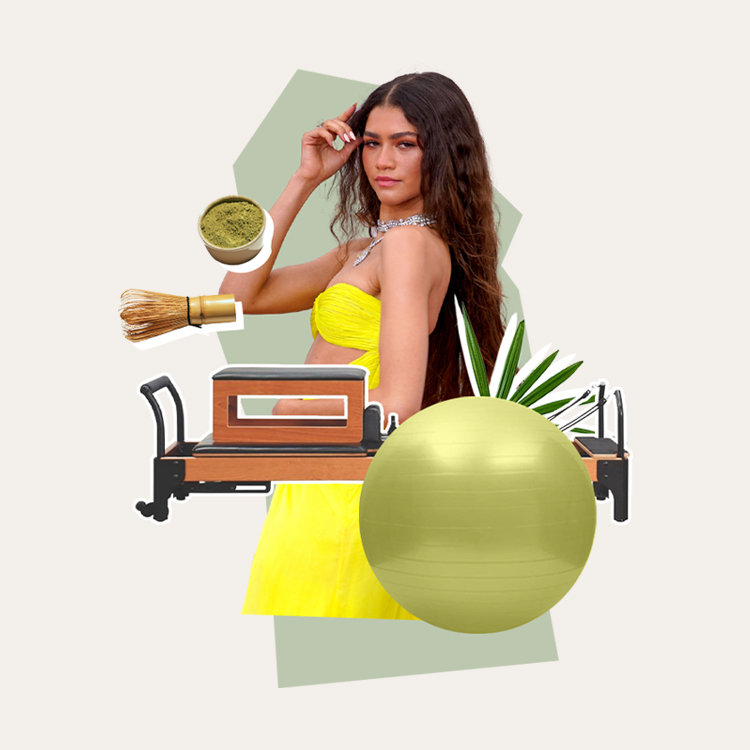 she's (kinda) just like us!
Get Back to Your Budget Tomorrow
Don't delay in getting back to your regular budget and everyday spending habits. It can feel tempting to throw in the towel for a couple of weeks post-splurging and delay tackling some of the habits that snuck in over the holidays. But it's a similar mentality to what the best nutritionists share about splurging: don't have a "the diet starts on Monday" mentality.
With your very next expense, get back on track. Dining out and groceries are some of the sneaky budget categories that get out of whack this time of year, so look there first for places to reset. If that means that your morning coffee budget is usually a $2 black small cup, then that's what you're getting tomorrow! Take some tough love with yourself and wean off of the fancy lattes or high end groceries that supported your cocktail parties. This time of year is also when we're already thinking of eating out less and cooking a little healthier at home, so these two goals are nicely aligned!
Make a Detailed Recovery Plan
Again with the tough love. This will look a little different for everyone, but if you happened to rack up some credit card debt this holiday season, start there first — and quickly. It might be a little cringe-worthy, but open up all those December bills and see what you'e really dealing with! In the holiday rush, it is easy to forget expenses that happened earlier in the season, so you want to be sure you have a complete picture of what needs repair.
Then, be a little disciplined with how you plan to approach a payoff. Be detailed and challenge yourself to define exactly what you can payoff and by when. That might even vary depending on if your pay is a little less predictable. Something like, "I'm taking 10 percent out of my fun money budget for the next four paychecks to start paying off this debt. Concrete numbers and deadlines make it much more likely you'll reach a payoff goal.
Source: Stephanie Danielle
Revisit Your Revenue Streams
For all of us, budget cuts can only go so far. At some point, the more fulfilling option can be finding ways to add to your income. This can look a number of different ways, and early in the year is a perfect time to think about all of these options. Have you been eyeing a side hustle? It's time to act on dream or bulk up your client prospecting to bring in a little more cash. Could your closet use a clean out? Find the best ways to sell some of your old favorites, which likely got bumped out of rotation by a few holiday purchases anyway! Not only will you bring in some money, you'll start the year feeling a little lighter.
Lastly, it's probably an annual goal setting at work for many of us. It's a perfect time to start strategizing about how to spend any performance increase or practice your negotiating skills to tee-up a salary increase.
Source: @vanessa_oblinsky
Do a Thorough Hotwash
Federal agencies use the term "hotwash" as a bit of an after action report to review what went well and didn't go well during emergencies. It's a reference to evaluating things "after the fact," and is a great way to think about the blur of post-holiday spending.
Plan out your own hotwash and go back and review all of your spending. Being as specific as possible helps you actually gain some insight from your expenses. Start with matching your initial holiday budget by family members and friends to what you actually spent. Doubled the anticipated cost for your gift for mom? It actually might remind you that your sister still owes you for half of that!
You're also likely to find expenses for people you didn't remember to budget for or categories of spend you weren't anticipating. Office pals, building supers, neighbors, and hair and nail professionals are all categories I regularly forget to budget for on my first holiday pass, and yet can make up a big portion of expenses! Further, I used to not have a separate line item for wrapping paper and Christmas cards, but after a few Target runs, those become too much to leave out of the holiday budget as well.
Whatever you find out about your own spending patterns, document it all right now while it's fresh on your mind and leave it for your future self. This might also mean that you'll need to start holiday saving a little earlier or adjust savings rates, so set a notification to remind you whenever your next personal budget review happens.
Source: The Incogneatist
Savor the Splurge
Splurging and feeling guilty is as unhealthy a cycle in finance as it is in nutrition! At this point, what's spent is spent (unless you've still got some returns!). Costs during this time of year usually result in memories, traditions, and are in the pursuit of celebrating with your loved ones. Instead of wallowing in the spend and feeling overly guilty about your choices to go off budget, think about how much you appreciated the holiday experiences and memories you had.
Further, know that someone in your circle probably experienced some budget busting moments as well, meaning it can be even more appreciated if you go the extra mile to send a thank you for any gifts, experiences, or hosted events you enjoyed from someone else.
How do you financially reset after holiday spending?