I am a stereotypical book girlie, and I fully embrace this fact. I own multiple bookish t-shirts, my bookshelves are organized by color, I have an outrageously large TBR pile, and I am a member of multiple book clubs. When I lived in Boston, I was a co-host of the local chapter of The Gloss Book Club (an international book club with more than 150,000 members), and I also participated in a casual book club with some neighbors. Now that I live in Virginia, I'm a member of my local indie bookstore book club, and I'm in the process of starting a small book club with my friends.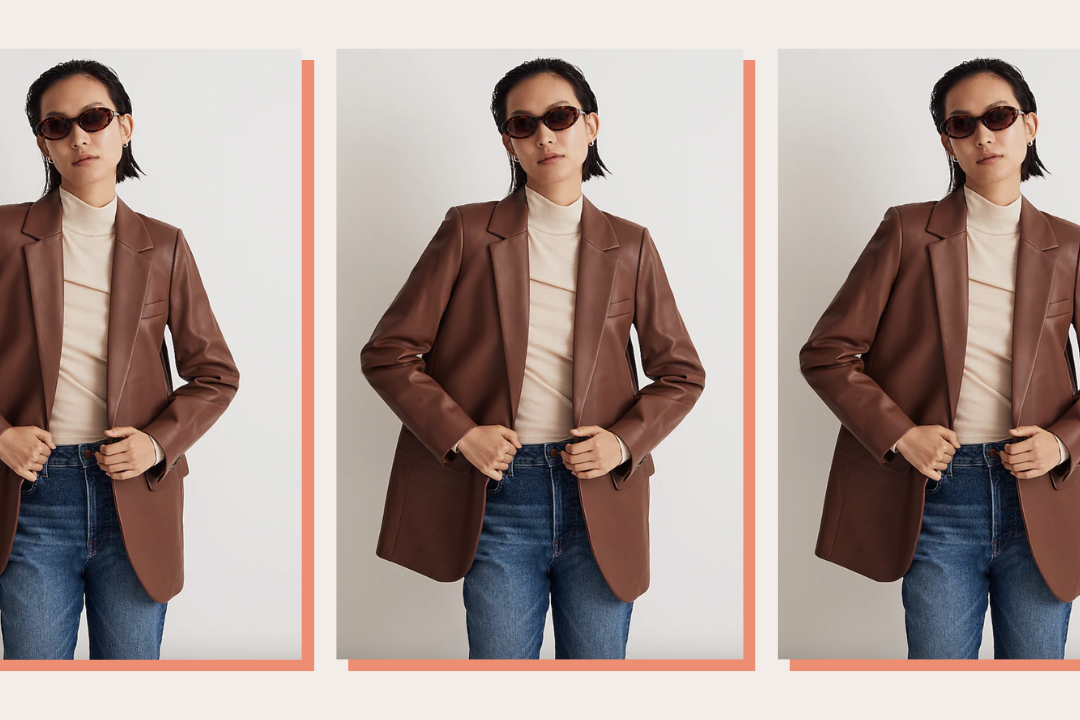 time for your fall wardrobe update!
Suffice it to say, I'm a big fan of book clubs. I love being a member almost as much as I love hosting a book club, so if you're curious about getting one started, you've come to the right place. I chatted with some of my fellow book lovers and pulled together this step-by-step guide to starting a book club to help you create your own and make it a success.
1. Set an intention
First things first, set your book club intention. Allow yourself a moment to think of the "why" behind your new book club venture. Are you looking to make new friends? Do you want to find a new activity for you and your friends to do together? Do you just want an unfiltered setting to discuss your favorite books? Whatever your reason is, lean into it—defining your book club's purpose will help you find members who want the same thing.
For example, Emily Canavan of @sipsandshelves started her virtual book club so she could delve deeper into her favorite genre. "I wanted to create a community where people could come together to explore all different subgenres of romance in a no-pressure, fun environment," she said. For Chey of @alibrawithlebros, starting a book club created an outlet to discuss her love of reading. "I needed someone or some people to talk to about all my book obsessions," she said.
2. Choose your book club vibe
The beauty of starting a book club from scratch is you create the rules. You can decide when and where you meet, whether it's virtual or IRL, and what types of books you'll be reading. Before you begin recruiting members for your new book club, be sure to give these choices some thought so that when people start asking these questions, you have all the answers.
It's also important to think about whether your book club will be free or if there is a fee for members to join. A membership fee is likely unnecessary if it's a casual get-together for book lovers, but depending on how formal your book club is, there might be an opportunity to charge a small fee to join. For example, The Gloss has a membership fee, which allows them to partner with publishers, host monthly author Q&A sessions, and much more.
3. Find your book club girlies
If you're starting a book club with your friends, then you've already found your members. But if you're starting a book club to meet new people or opening it up to the community, you need to find ways to get members in the door. When I first moved to Boston, I found my book club on Meetup.com. You can also advertise in Facebook groups, share on Instagram, put flyers on local cork boards, or find members through good old-fashioned word of mouth.
"My best tip for starting a book club is to invite people from a variety of places in your life," said Erin Woodward, founder of The Gloss Book Club. "Books bring up some very real and interesting topics, and it's incredible when you get to share diverse opinions with people from varied ages, cultures, religions, backgrounds, etc. You can really learn so much."
4. Choose your first book
Now comes the fun part: choosing your first book! There are a couple of ways that I've found work best for choosing a book club book. For larger groups, compiling a list of books and voting on the top pick is often the way to go. You could even take it a step further and have a bracket-style poll to see which book comes out on top. To come up with the list of possible books, have each member suggest a title or designate one person to compile the options. Switching up the book genre from month to month is also a common theme for book club hosts. "We always try to switch up our picks with varying subgenres," said Canavan. "We aim to stick to new releases, both indie and traditional."
If your book club is smaller, especially if it's a group of friends, one of the best ways to choose is to simply chat through which books you'd each like to read and come to a consensus. Keeping it casual is sometimes the best way to make those decisions. Chey and her book club, for example, are total mood readers and change up their picks depending on how they feel.
5. Choose when your book club meets
Once you've got your members assembled and your book picked out, it's time to set your first meeting. You want to give everyone enough time to get and read the book to ensure the discussion will have as much participation as possible. You and your book club can decide on the day that works best for you and whether you're meeting in person or online. As for how often to meet, I recommend meeting every 4-6 weeks so that you have enough time to read each book but not so much time that people forget about book club.
6. Find a place for your book club to meet
You can host a book club nearly anywhere. If your book club consists of a small group of friends, hosting at home is likely your best bet. Food and drinks are obviously a must: You can prepare a small spread or host a potluck where everyone brings a small dish to share with the group. If you're like me and you love a good theme, you can even plan your menu and table decor around the book you're discussing.
If your book club is larger or open to the public, you can choose to meet at a local restaurant, brewery, coffee shop, or even a park. For public book club meetings, I recommend calling the location ahead of time to ensure they have space to accommodate your group. You can also create small table signs so that new members can easily locate you in the space, and it's great advertising to recruit new members. Don't forget to choose a space that's conducive to conversations. Bars can be fun, but nobody wants to shout about that spicy scene over loud music.
7. Find discussion questions
Shout out to the authors and publishers who include discussion questions at the back of the book! Those questions are a book club host's secret weapon because they make it so easy to lead discussions. If your book doesn't include any discussion prompts, you can search for questions online, make up your own list, or request that each member bring a question or two about the book. I've found that the best book club discussions can happen when members lead with their own questions.
8. Set some casual guidelines
While guidelines aren't the most exciting part of starting a club, they are important. Set some ground rules from the beginning around participation, attendance, book votes, potluck rules, or whatever else applies to your specific book club. For example, should you still show up to the discussion if you didn't finish the book? Are there guidelines to follow when bringing food and drink? You're all there to have fun and discuss books, but you do need a little bit of structure along the way. Once everyone knows the expectations, you can all relax and enjoy book club.