The bed is often one of the trickiest items to style. With hundreds of color and pattern options for bedding, choosing just one to lay your head upon night after night can be a confusing decision. Not to mention that the bed sets the look of the entire room. And when it comes to deciding on whether to purchase a headboard or bed/headboard combo, this is often a big decision for anyone on a budget, as it's not really an essential piece of furniture like a couch or table. It's more for show than function. Fortunately for us, stylist Jamie Meares of I Suwannee blog and Furbish Studio boutique is back with three different looks and some tips for styling!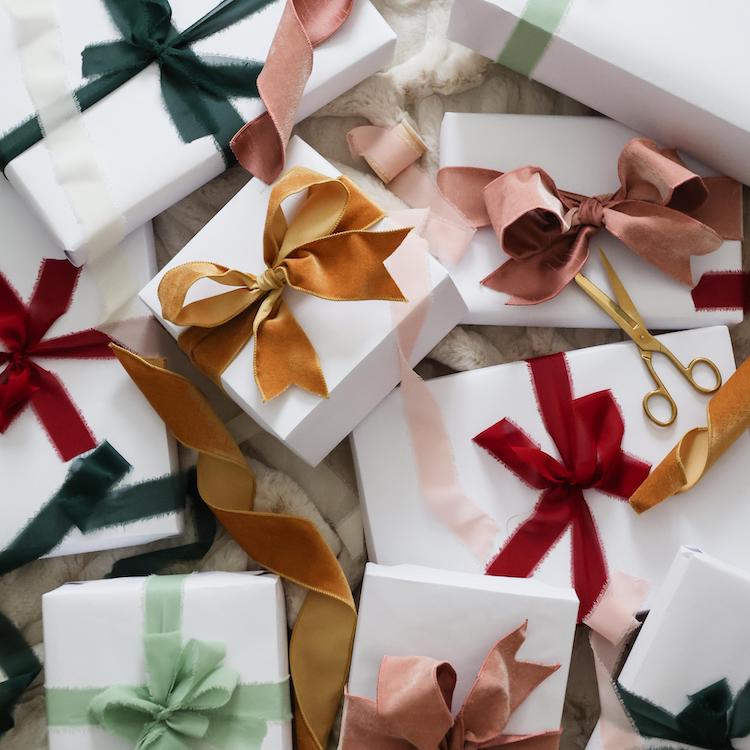 the perfect gifts for everyone—and we mean everyone—on your list
1. Traditional Headboard
Upholstered, tufted, wooden, metal, color, neutral… the options are endless. Choose wisely. If you go bold with the headboard, keep the bedding simple. If you opt for a pattern or brightly colored headboard, feel free to have fun by adding colorful sheets or a patterned duvet!
2. No Headboard
If purchasing a headboard isn't in the cards, worry not! A bed and the room can look just as polished without one. Rely on pillows for height: two to three oversized Euro pillows, a bevy of throw pillows, or two standard pillows stacked on top of one another should do the trick! Hanging art or a mirror on the wall also draws the eye upward and gives the illusion of a headboard. Just make sure to hang it high enough so that if you're sitting up reading, your head doesn't hit it!
3. Alternative Headboard
For the thrifty crafters out there, thinking outside the box and getting creative with a headboard alternative is always an option. Hanging a curtain or tapestry, using a room divider screen, or placing shelves behind the bed are all easy and affordable options that create the illusion of a headboard but typically cost much less.
Check out our corresponding feature, also styled by Jamie Meares, on How to Style a Nightstand!