A leather jacket is a staple in any well-rounded closet. This piece transitions effortlessly from season to season without need for expensive upkeep, and seems to magically make you look like you put 100% more effort into your outfit than you did. Luckily for us, there are endless ways to style these bad boys to keep your looks fresh. Get inspired to bring your leather jacket out of the back of your closet with these nine ways to style your leather jacket.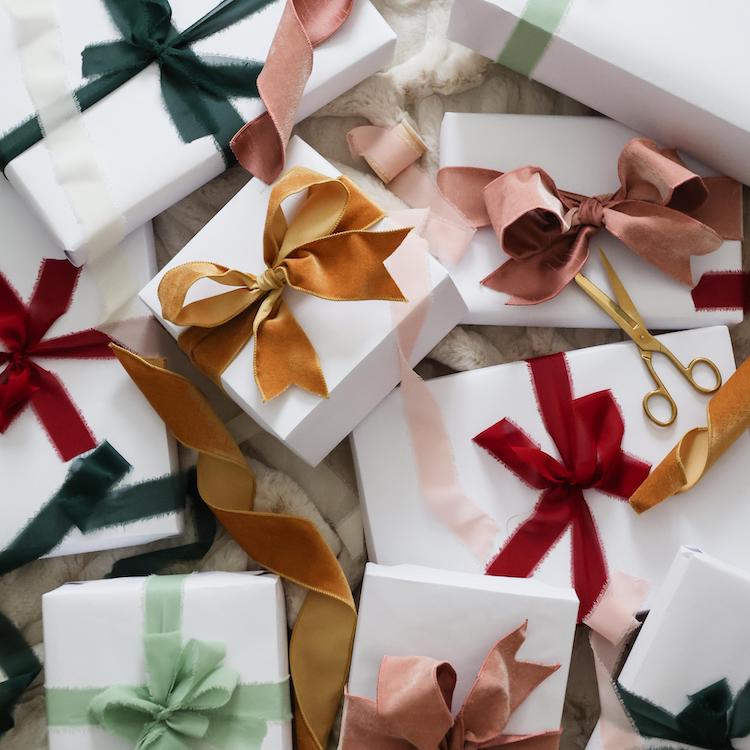 the perfect gifts for everyone—and we mean everyone—on your list
Dress Up Your Athleisure
Source: Crystaline Marie

You know those Saturday mornings where you really want to wear your old pajamas to grab coffee and run errands, but you just *know* you'll run into every person you've ever met? Throw on your go-to joggers and sneakers as usual, but add your leather jacket for that I-didn't-just-roll-out-of-bed look.
Add Edge to A Sweet Little Dress
Source: @CarlyCristman

Pair your go-to spring dress with your leather jacket to add some badass vibes to your Sunday best. Choose a jacket with metal hardware to wear over a lacy dress for a look with maximum edge.
Create a Monochromatic Plane Outfit
Source: Megan Batoon

Black leggings, a black v-neck tee, and your leather jacket draped effortlessly over your shoulders is the perfect combination of chic and comfy for your next long plane ride. There's something so simply stylish about an all-black ensemble, plus the added bonus that no one will be able to tell that you've spilled your mid-flight pinot all over yourself.
Layer Over a Sweater for those "It's Freezing in the Morning but Sweltering by 1pm" Days
Source: @Kathleen_Barnes

Spring, what are you doing girlfriend? We can't keep up with these drastic temperature changes all day long. Throw a hoodie under your jacket or a trench coat over to stay warm when it's chilly, and drop the extra layers when it warms up.
Pair With Boyfriend Jeans
Source: The Boho Flow

I don't know about you, but my boyfriend jeans are literally a pair of jeans I stole from my boyfriend, and they're more comfortable than anything I could have purchased in a store. From a happy hour with friends to binge watching Queer Eye on the couch, this versatile look is perfect to handle whatever the day throws at you.
Update Your Work Outfit
Source: Who What Wear

Little known fact: your leather jacket can be part of your business casual capsule wardrobe. The lapels are blazer-esque which adds structure to your look without being too stuffy. Add a silky blouse and a pencil skirt and get ready for Karen from accounting to be asking you for style tips all day.
Create a Pop of Color with a Pastel Jacket
Source: @michelletakeaim

Black leather jackets go with everything, but you'd be surprised to find what you can do with a colorful jacket. Layer a hunter green jacket over your favorite comfy tee for a perfect casual outfit.
Classic Motorcycle Look
Source: Hello Fashion Blog

Bring the leather jacket back to its roots! Ripped jeans, combat boots, and your moto jacket will have you serving MAJOR motorcycle chic looks. Get ready to conquer your to-do list, kick ass, and take names!
Paired with a Dress and OTK Boots
Source: @miamiamine

For those of you wondering when this season's cutest boot will make an appearance in this guide, the wait is finally over. Over-the-knee boots and your leather jacket are effortlessly stylish but still super comfy. This fashion blogger-approved look is perfect for your next date night and is so easy to personalize with your bag and jewelry.
How do you style your leather jacket? Tell us in the comments!