A few weeks ago, I got a text from my childhood best friend. "I saw you have those Spanx leather leggings. Do I need them? Are they actually worth it?"
Need some gifting inspiration? No matter who you're shopping for, we found a slew of exciting gifts that are bound to leave them speechless.
If I had to name one thing I've bought in the past year that was worth it, it's these glorious leggings. After failing to snag them at 2018's Nordstrom Sale, I got them this year and quite literally haven't stopped wearing them since. They feel like the Nike leggings I run in, but look badass and put-together and trendy, all rolled into one.
Since I got them, I've worn them countless ways, but since winter has rolled into town and it's officially sweater-and-boots season, I've been wearing them even more. These are my favorite ways to style my leather leggings:
1. With a chunky sweater, sherpa boots, and a teddy coat
2. With a blazer and black booties
3. With a white button-up, headband, and statement boots
shirt / headband / bag / boots
4. With an oversized sweater

sweater / scarf / sneakers / bag
5. With an oversized jacket and graphic tee
jean jacket / tee / boots / crossbody
6. With a statement top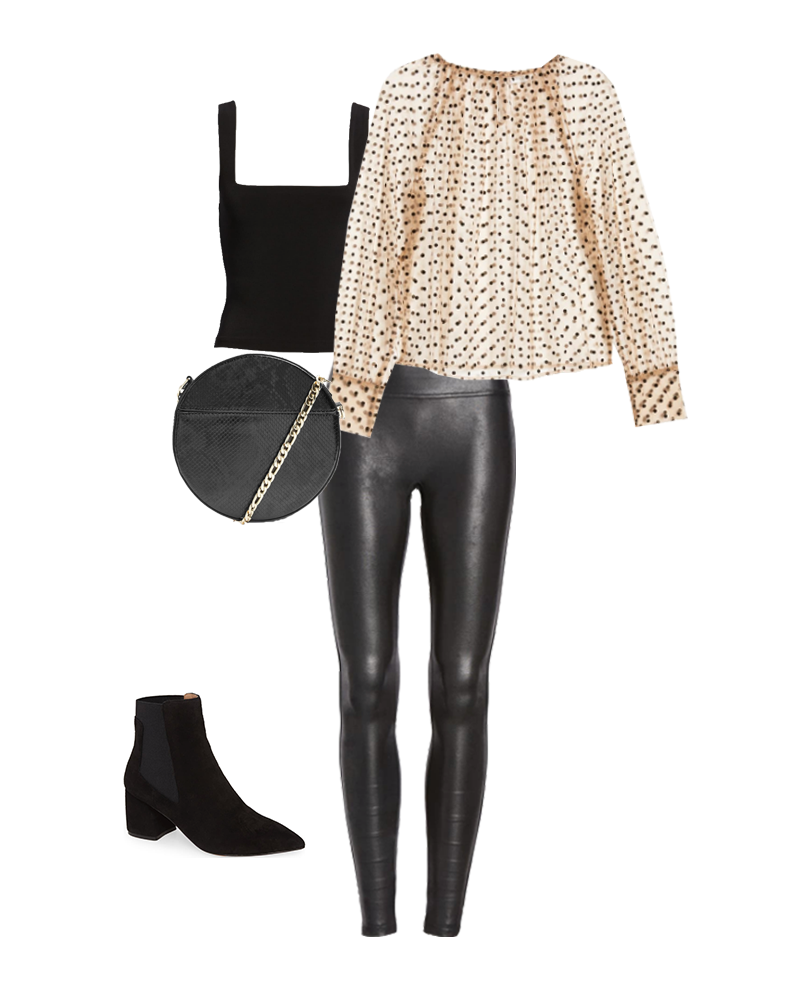 7. With a camel coat and navy sweater
coat / sweater / booties / sunglasses