For as long as I can remember, I've been a huge fan of whodunnits. Well, ideally period pieces that are whodunnits. At one point, I recall my Netflix recommendation list read "period pieces with a strong female lead." But that's neither here nor there.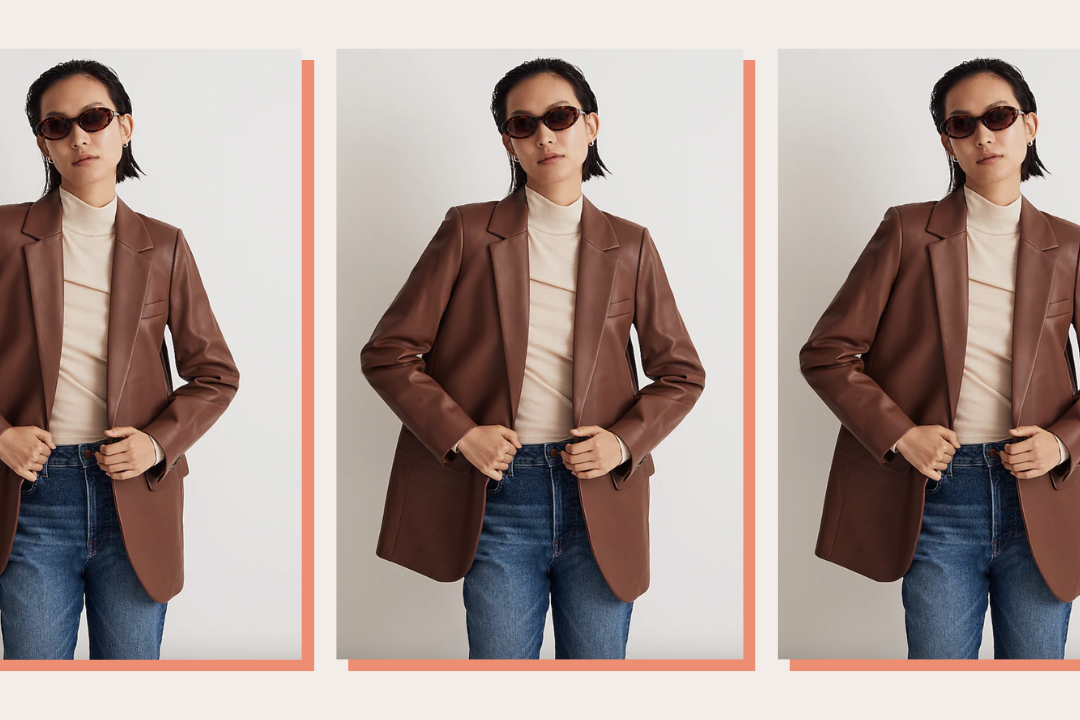 time for your fall wardrobe update!
From Agatha Christie novels to the 1985 movie Clue (and the board game it was based off of) to the most recently acclaimed Sherlock on BBC, I've seen, read, and played it all with vigor. And while we're on the subject, who can forget Saved By The Bell's best episode ever Mystery Weekend? Not I! Point being, if country home estates, candlelight, mood music, and a monocle-donning detective is involved, I want in. Of course, for myself, these fabulous mystery thrillers have only existed on screen. So for my 30th birthday, I thought I'd do what most people do on their birthdays and force my loved ones to do something only I would enjoy (like one of my best friends who forces everyone to a karaoke bar year after year or my other who drags us kicking and screaming to an arcade). Friendship! Am I right?
Turns out, and for the sake of the game, I wasn't the only one who was into it. The response and participation of the guests were amazing! All of the guests–er, cast members–got really into it and everyone had a ball dressing up, attempting accents, getting into character, sleuthing, bribing, drinking too many Old Fashioneds… in fact, the bar owner said he's seen hundreds, if not thousands of parties in his career, and this was the best. I couldn't agree more.
But I will say it was a fair amount of work, and aside from the most important part–people getting into character–it was the details that helped make this a night to remember. So whether it's a birthday, a holiday party, or just something to entertain during the long winter that's coming for us, I highly recommend giving a 1920s murder mystery party a go!
Here's how to do it:
1. Choose Your Game
There are a lot of options when it comes to murder mystery parties. Downloadable murder mystery dinners, in-person theatrical dinners you can attend, actors you can hire to perform for your party, etc. I knew I wanted all of my guests to be active participants in the mystery and not just watching, so that narrowed it down to the downloadable murder mystery parties.
I went with Night of Mystery because it was the first thing to show up in a Google search, but there are dozens of other options, all with slightly different formats and different themes (Gangsters and Flappers, 1950s High School Reunion, Death of Dracula, Christmas Haunting, etc.). The Murder of a Millionaire theme complete with butler, maid, and pool boy was the obvious choice. Think glam 1920s a la Downton Abbey meets sleuthing Sherlock Holmes: trench coats, smooth jazz, dim lights, women wearing gloves, and men in hats. Done and done.
2. Mail Out Invitations
Once you purchase a game, you're sent a file to download that includes everything from the host guide, the character descriptions, invitations, evidence, and of course, the solution to the crime. Most of the murder mystery games offer both an email and print-to-mail option for invitations. I thought it'd be nice to take a short break from the expected e-vitation and send out good old fashion snail mail, complete with red wax seals to show a sense of occasion! I purchased the envelopes, glue gun, wax, and seal at Paper Source but these items can be found online or at any craft store!
3. Dress the Part
For costumes, there are a number of options starting with what's in your closet! I recommend pulling out that old prom dress or bridesmaid dress; floor length gowns immediately fancy up the party! Browse thrift stores for vintage accessories, or reach out to local costume rental shops for 1920s inspired pieces. And you can always top off the look with some $5 faux pearls and cigarette holders! Similarly, maids, butlers, the chauffer, and pool boy can add one or two key accessories to items they already own. Love the beaded floor-length gowns a few of us have on? BHLDN is your answer. Does that fur wrap have you swooning? Look no further than 2PennyBlue's fall line.
Shop the Look:
one-shoulder beaded dress, faux pearls, feather headband, feather clutch, navy sequin dress, deco clutch, nude sequin dress, fur stole, deco cuff bracelet, sparkly headband, beaded tulle capelet, flapper costume, top hat
And last but not least, we recommend browsing eBay for great vintage finds! We already curated a Murder Mystery collection for you!
4. Set the Scene
Choosing a venue was hands down the most difficult part. Not only are my and my friends' apartments too small for this size of group, I wanted the setting to be worthy of Mystery Manor. I had visions of chesterfield sofas, fireplaces, candelabras, and pre-war architecture, which believe it or not, is actually fairly easy to find in Chicago. But most of those venues and bars were either too expensive or simply unable to accomodate a private party on a busy Saturday night.
Fortunately, after a lot of searching and email outreach, we found the perfect spot in Chicago's Loop–a neighborhood of the city that is bustling during the work week and dead after 5 pm on Friday. Located in the lobby of a building built in 1907, The Option Room agreed to let us use the space for a reasonable drink minimum (easily reached by 35 guests all paying a flat fee). The bar has its original tiled floor and wooden walls; the owner has since added chandeliers and painted the tin ceiling gold. It was the perfect spot, and the owner was so easy to work with, helping us coordinate when the music needed to be turned off and the lights needed to go out. We cleared out a number of the bar tables to make space for mingling and brought in vintage chairs, a side table, and rug from Rent Vintage Chicago to set by the fireplace, creating a 1920s vignette. Add in a couple of Downton-inspired flower arrangements and we had our Mystery Manor!
5. Offer Libations & Lite Fare
I worked with the owner of The Option Room to make sure the cocktails reflected the 1920s. I asked if I could bring in vintage glassware–a combination of my own and my mother's–to serve drinks in. We had a tray of Old Fashioned's poured and ready to go when guests arrived, and wine and beer were served in gold-rimmed glassware I've accumulated over the years at markets for very reasonable prices. If you're not into thrifting, West Elm currently sells amazing deco style glassware and this mirrored tray that we used to serve cocktails.
As for food, there were too many people to do any kind of formal sit-down dinner, so I recommended guests eat beforehand. But I knew people would take advantage of the drink deal and be in want of food before the party ended so we set out a table of simple lite fair–think charcuterie, cheese and crackers, finger sandwiches, caprese skewers, nuts, and cookies. Keep it simple but delicious. I used a collection of my mom's and my vintage serving pieces, added candlesticks, and a flower arrangement and the whole table looked grand! Sure it was a pain setting up and cleaning up at the end of the night, and it would have been much easier if I was hosting out of a house, but honestly, it was so worth it.
Don't have a relative or friend with vintage goodies to loan? Seriously–eBay will be your friend! You can find sets of vintage glassware for really great prices. I wish I had added a candelabra or two!
6. Let the Mystery Begin!
The game you purchase will lay out how everything should happen… but ours went a little like this:
– invitations include event details and individual character assignments with history (I also included a cast sheet that I created on my own accord so everyone would know who was playing who and some people were meeting for the first time.)
– when everyone arrives to the party, they'll all receive an envelope that includes their mission for the first half of the night
– halfway through the party, the reading of the will takes place, and some other fun events occur (I'll let you guess or just figure those out on your own. Let's just say, the lights go out and don't think anyone saw it coming.)
– guests then receive a second envelope, at which point, the killer is told they are the killer (true–I didn't know any of those fun details as I wanted to play along as well!)
– the evening ends with everyone making their guesses as to who the killer is, and voting on best dressed, best acting, etc.
– awards given out, everyone agrees it was the greatest party ever, cabs are called, yada yada yada…
The beginning was a little awkward as everyone tried to figure out what they were supposed to be doing and gauge how into it everyone else was going to get. But before long, British accents were flying around the room left and right, people were sneaking off into corners to bribe one another for information, and the wine was flowing like the year was 1927 and it was a speakeasy.
SOURCES:
Venue: The Option Room, Chicago, IL // Furniture Rental: Rent Vintage Chicago // Dresses, Jewelry, Headpieces: BHLDN // 1920s Accessories and Costumes: Fantasy Costumes Chicago
Do you think you'd be interested in throwing a murder mystery party? What theme would you want to do?