As a recently engaged woman, I've come to terms with that fact that I've been avoidant of planning my own wedding because of what I see in my bank account. Yes, I want to be surrounded by everyone I love in a drop-dead-gorgeous wedding venue with the love of my life. However, my bank account will only allow me to throw a party at the local Chuck-E-Cheese (no shame #pizzaincluded).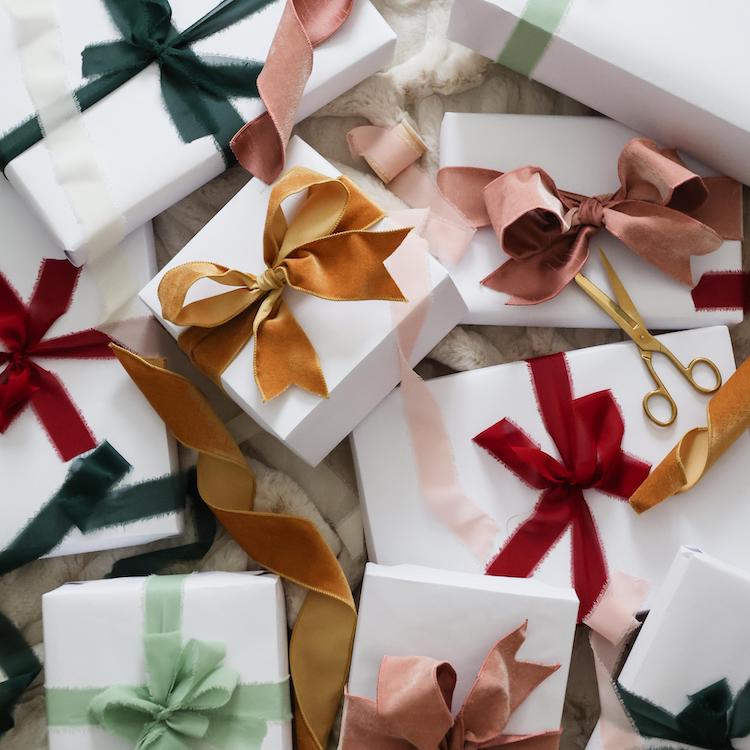 the perfect gifts for everyone—and we mean everyone—on your list
So when I realized that my anxiety over money was holding me back from living my best wedding life, I decided to connect with a professional wedding planner, Jennifer Taylor of A Taylored Affair, to give me the 411 on how I can still have the wedding of my dreams without breaking the bank. From the dress to photography, here's how you can throw a wedding under $5,000.
Limit the Guest List
I always suggest the bride and groom get cozy, grab a glass of wine, and each make a list of all of the people they love. The next step would be to combine their respective lists into one. This is where the real work starts. From the collective list, begin to narrow it down to the least number of guests possible. The lighter the guest list, the less money you will have to spend. Another option is to host a small wedding ceremony and reception with roughly twenty to thirty guests. After the main events, you can throw an after-party with the remaining friends and family from your bigger list. It's not uncommon to have a cash bar at the after-party, which would definitely help with [the] budget.
Bridal Stores Aren't the Only Place to Find Your Dress
No one ever made a rule that you have to purchase a dress from a wedding boutique. Most online stores (like Bloomingdales and Nordstrom) have search tools which allow you to sort by color. Once you narrow your search down to 'white gowns,' you'll have hundreds of options. There are also a ton of sites for purchasing previously-owned wedding gowns such as OnceWed, Nearly Newly Wed, and StillWhite. BHLDN has many affordable options as well.
Get Creative with the Venue
Along with catering, the wedding venue can be one of your biggest expenses. I love to ask clients if they have an amenity or recreational space where they live. Often times your property will allow you to rent out that space for a very affordable price. Don't be afraid to get creative with your location. Consider your family backyard or a private dining room in a restaurant. The opportunities are truly endless!
Consider a Destination Wedding
Having a destination wedding is a great excuse to cut down your guest list. If you create boundaries with your guest list, other guests won't be offended if they don't fit into the plan. For instance, by only inviting your wedding party and immediate families, anyone who doesn't fit inside that box will completely understand.
The Caterer
Try to find a venue that will allow you to bring in whatever caterer/food supplier that you'd like. Do you have a friend who loves to bake? Here is his or her chance to shine and help out with the wedding cake. I always look at weddings as the perfect opportunity to connect with talented family and friends. More often than not, they will be honored that you asked them to contribute to your special day.
Don't Skimp on Photography
Often times, wedding photography isn't necessarily an area where you'll want to skimp. These are your memories of such an important day! A savvy option is to put your wedding party to work prior to the ceremony (hair/makeup/while the bride is getting dressed, etc…), and hire the photographer to begin just before the ceremony. By limiting the photographer's hours, your pockets will be happy. Nowadays, there are so many amazing photo editing mobile apps that you should have no problem at all!
You Don't Need a DJ
I always say that the music is the pulse of your wedding. I'm a sucker for live music (especially during the ceremony), but on the flip side, your wedding is a chance to test out your DJ skills and make a sick playlist to pump up the energy all night long. Keep in mind that professional entertainment will cost less during off-peak months (January-March), and it can't hurt to reach out to music schools in the area. Often times music students are eager to jump on a board for a gig, and they'll come in at a much more affordable rate than musicians who have been in business for a while.
Avoid "The Rules"
At the end of the day, the best part [about a] wedding is having every person you know and love in one space at the same time. We all know weddings can seem repetitive for attendees, so thinking outside the box can create a much more memorable experience for all involved. There are no "rules" to wedding planning. Do you want everyone to dress like they're on a Hawaiian vacation in the middle of the winter? Go for it! Have a friend throw flower leis on your guests as they enter into your ceremony. You can even host a leis-making party for your friends the night before! 
Recently engaged and don't have a lot of money to spend on a wedding? What are some ways you plan on saving money for your big day?