Kaitie Moyer, her husband Tyler, and their adorable cats are not only the owners of one of Instagram's most coveted Airbnbs, but they're also the residents of an equally jealousy-inducing home of their own. Check out their cozy and comfortable apartment and get inspired to go out and find your own unique space!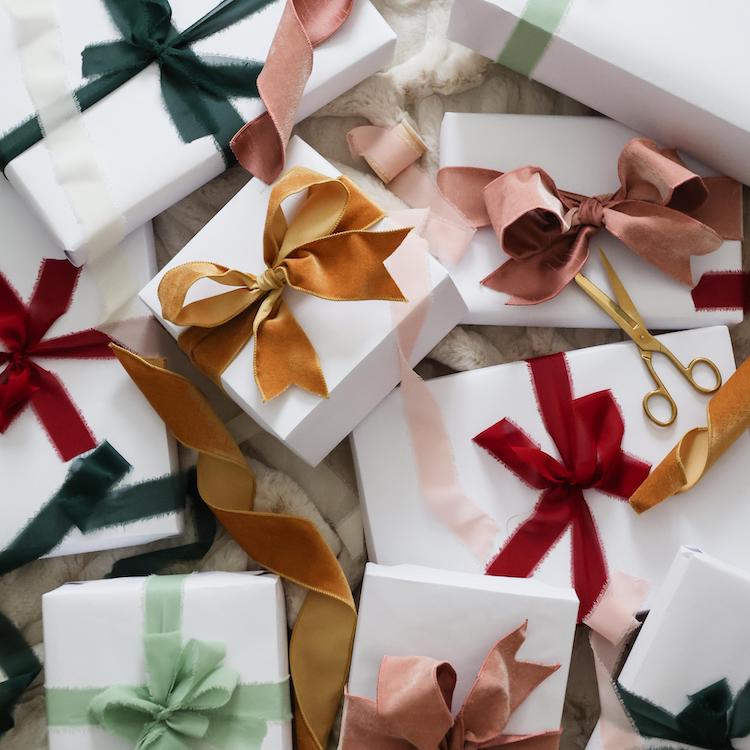 the perfect gifts for everyone—and we mean everyone—on your list
Name: Kaitie Moyer
Age: 28
Square Footage: 1,540
Rent or Own: Own
City, State: Nashville, TN
You and your husband are so cute! How did you meet? 
Thank you! We first met when I was 15 and he was 21, ha! He was a friend/bandmate of the guy I liked at the time so I would talk to him at shows a lot. We lost touch and reconnected on MySpace (of all places) when I was 19 and he was 25 and we've been inseparable ever since.
There are a few other inhabitants of your home — your adorable cats! How (if at all) does having pets affect the way you styled your home?
I would love to have more plants, but the more plants we add the more they like to chew and dig in the soil. I also realized we lean toward wood and leather furniture more than fabric like tweed because that is kitty scratching heaven.
Your home definitely channels some super relaxing vibes. What effect were you going for when designing your home?
I really don't know haha! I've been decorating my house for so long, and it has changed styles so often, it's hard for me to say I really go for one thing. I just throw in what I like and take out what I don't, it's constantly evolving.
Does your home have any quirks that you had to design around?
Our floors are so uneven and slanting in some spots it really makes placing furniture interesting. We've had to get creative with some pieces!
When decorating a room, what do you usually start with first?
Paint. Then big pieces like a sofa. Basically, anything that is going to be the anchor and focal point of the room. The rest gets filled in easily later.
What are your favorite places to shop for home decor?
The flea market, Craigslist, and antique shops. My goal is to have almost every item in our home be vintage, homemade, or previously owned. I think that's what gives our home such a unique look, and why it's so hard for me to describe the style of our home.
Did your husband have a lot of input when designing the home together?
Tyler has a big say in what we decorate with and a lot of times when I resist one of his ideas, but we agree to do it anyway, I end up loving it (and vise versa for him, haha). We've definitely learned to be more open to ideas that initially we don't like, because it usually works out in the end.
What's your favorite room in your home and why? Which room do you spend the most time in?
The kitchen. We eat 99% of our meals at home, and mix up our own cocktails on the weekends, so we both kind of just end up in the kitchen.
Your home features some gorgeous elements: exposed brick, open cabinetry, and distressed wood. What was the thought process behind this beautiful elements?
Our kitchen is pretty small and narrow, so open shelving seemed like the obvious choice to open up and brighten the room. The brick is the original furnace of the home and was a lucky find. It was plastered in but we knew it had to be there since the furnace was already exposed in the attic and basement, but could only hope it was in good shape once we unearthed it. We really just tried to just go with what felt right for the home.
What was the most difficult room to design?
The living room. In every home we have lived in, that has always been my kryptonite. To this day, sometimes I look at the living room and cringe, "What was I thinking??"
Tell us more about the unique artwork in your home.
It's all been picked up over the years at flea markets and antique shops. Art is really hard for me because I feel like I scrutinize the piece too much, but at the same time, if I'm staring at it all day every day, I better love it.
You also designed and decorated an adorable home for rental on Airbnb (that has a pretty big following on Instagram). Is the decor of that home similar to that of your own home? How did the design processes differ from each other?
Our Airbnb is very similar to our place, but a little more on the "wild" side. It has more color and patterns, which I tend to shy away from in our own home. The design process was strange and new to me. When Tyler and I moved in together seven years ago, we both brought in random pieces we had from our previous apartments and kind of went from there. The Airbnb was an empty house that I didn't have the luxury of decorating over years of experimenting. I was terrified and over-thought every piece I picked up, worried it wouldn't work.
Why did you decide to put a home on Airbnb? Will you do it again with another home?
It was actually my mom's idea! When we talked to her about moving out here we mentioned putting a tiny home in our yard to rent out and make some extra money. She had been looking for an investment opportunity and said, well what if I buy a house out there for you to run and rent out? We would love to do another one, but most likely not in Nashville. Every time we travel I look on Airbnb and it really is disappointing how many cities are lacking really cute Airbnb's. The dream is to have one in all of our favorite cities… then we'd have an excuse to travel a lot!
Where do you see yourself and your home in the next five years?
I have no clue, I'm not the best long term planner. Once I get an idea I'm set on, it needs to happen now, not later, haha. So I try not to look too far out and set a major goal for my future. I'm happy with, "in five years I want to be doing what makes me happy with my husband in a town we love." We do say "one day" we could run an actual bed and breakfast, but I don't know when. Maybe in five years, maybe in 20!
What advice would you give to your 23-year-old self?
Relax. You will buy that dream home and you will be living in a new place and you will have all pets and all the things. Just enjoy your crappy apartment with your husband and one cat because the memories you're making there will be some of your favorite to look back on.
Kaitie Moyer is The Everygirl…
Go-to breakfast? 
A smoothie on the weekdays, and egg toast with Tyler on the weekends.
Last show you binged on Netflix?
The OA.
Next vacation you'd like to take?
Spain. My dream!!
If you could have lunch with any woman, who would it be and why?
My mom. Because I really miss her.