It's officially March, and I'm not sure about you, but I'm feeling intense #girlpower in the air! Women are shown extra love in March with International Women's Day on March 8 and the entire month dedicated to Women's History Month. The theme for this year's International Women's Day is #BreakTheBias and the theme for Women's History Month is "Providing Healing, Promoting Hope," honoring the women who are front-line workers and caregivers during the ongoing COVID-19 pandemic.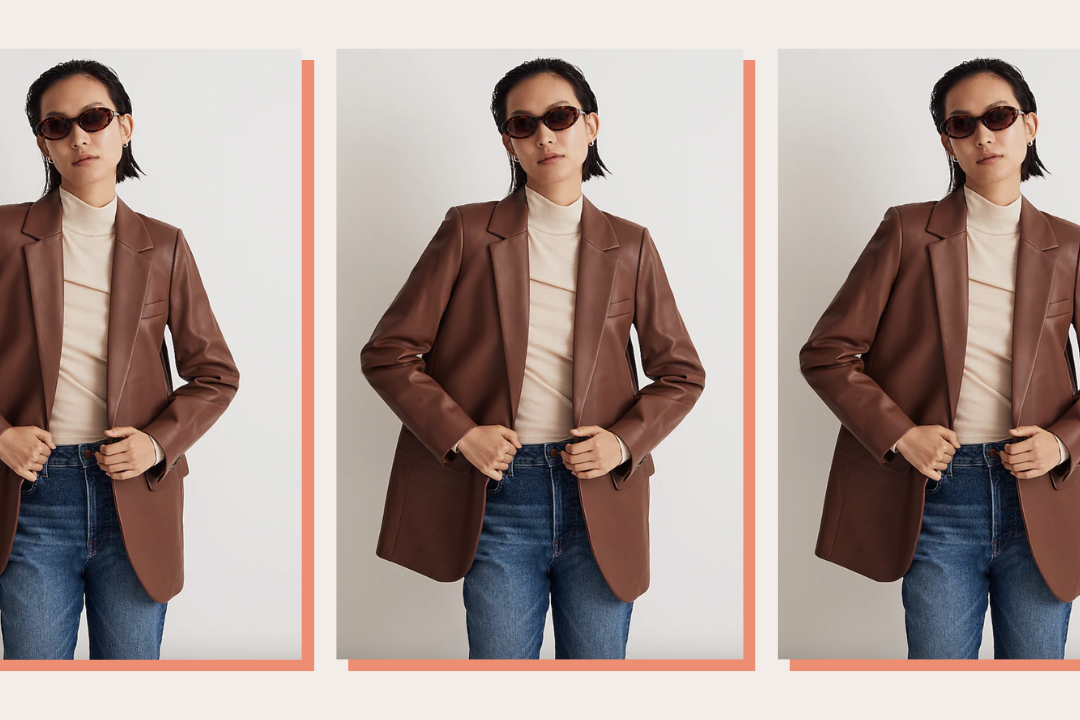 time for your fall wardrobe update!
The combination of the two themes sheds light on a critical issue women have faced for decades and now face in excess: gender bias with caregivers and front-line workers. Again, health care-worker gender bias didn't start with the pandemic but has been exacerbated and disproportionately impactful for women since the pandemic started. Women hold 76% of all health care jobs and 66% of all caregiving positions. Over the last few years, many of them have made sacrifices and risked their lives in ways that most of us can't imagine. The pandemic has been relentless for everyone, and this International Women's Day, we are celebrating health care and caregiving [s]heroes who tirelessly fight for us, advocate for us, and lead us on the path toward true health and overall wellness. We are also honoring the legacies of women health care and caregiving workers who paved the way for these incredible leaders.
These Historic Nurses and Caregivers' Work is Still Relevant Today
Women have been an instrumental part of America's health care system for nearly 300 years. It's no secret that women are traditional caregivers in home and community spaces, and that role played a large part in women transforming domestic care into professional opportunity. At America's inception, George Washington specifically asked the newly developed U.S. Congress to pay for women nurses to care for sick and injured soldiers during the Revolutionary War. The U.S. was involved in a number of wars after that (War of 1812, Civil War, World War I, World War II, etc.), and women were always at the front lines of medical care and support for the United States military.
Soon, nursing schools and hospitals for women and children sprang up, and women from all backgrounds answered the call of medical duty. From wars to epidemics to monumental advancements in medical and mental care, women began dominating the health care and caregiving spaces, and they haven't looked back since.
Mary Eliza Mahoney
Mary Eliza Mahoney, the daughter of formerly enslaved people, was the first Black registered nurse in the U.S., a monumental feat when she was practicing in the late 1800s and early 1900s. A Boston native, she worked at the historic New England Hospital for Women and Children for 15 years and completed the hospital's graduate nursing program. After she became a registered nurse, she stopped nursing in hospitals because of extreme discrimination she faced in the field. Instead, she became a private home nurse and cofounded the National Association of Colored Graduate Nurses (NACGN). Eventually, Mahoney became the director of an orphanage for Black children in New York City, and she went on to be a prominent champion for women's rights. Mahoney was a major advocate for the 19th amendment, which gave women the right to vote, and she was one of the first women to register to vote in Boston.
Dorothea Dix
Dorothea Dix was one of the first women to advocate for mental health on a national scale. An experienced and well-respected nurse for the Union Army during the Civil War, Dix traveled internationally to observe the conditions of mental health facilities in Europe. When she returned to the U.S., she toured mental health facilities across the country, reporting on the conditions and meeting with politicians to help improve the care that was provided. Dix worked in and visited prisons, where, at the time, many people suffering from mental illness were relegated. She spoke out about the differing needs of those suffering from mental illness compared to those being imprisoned for breaking the law. Her work led to the creation of many mental health facilities in the U.S., including the opening of the first mental health facility in North Carolina.
Linda Richards
When you go to your doctor for routine appointments or emergency visits, your doctor has a record of all your past visits, allergies, medications, and medical history. It's a convenience that was the brainchild of nurse Linda Richards in 1873. As medical care evolved in the late 19th century, Richards saw a glaring need for uniformity and consistency in patient record keeping. Many patients would return to doctors' offices multiple times for treatment of the same ailments, and there would be no record of the previous visits. Richards developed the medical record-keeping system that is still used in medical offices across the U.S. and the U.K. As a traveling nurse and leader in nurse training, Richards recognized the importance of organized record keeping and stressed its relation to overall patient health. Because of her revolutionary administrative work, Richards was inducted into the National Women's Hall of Fame in 1994.
These Nurses and Caregivers are Forging Paths Toward Better Care for All
The COVID-19 pandemic swept the world rapidly, and seemingly overnight, nurses and other front-line workers were expected to show up for everyone in ways that pushed them like never before. And with 87% of nurses being women, women nurses carried a grossly disproportionate load of caring for our entire country. If the unbalanced distribution of care wasn't enough, many of those women were also hit the hardest by the pandemic's financial impact. Despite the considerable challenges that nurses, caregivers, and front-line workers have faced in the last couple of years, they continue to prioritize our health and safety equal to, if not more than, their own. There are some women in particular who are blazing trails of health advocacy, criminal justice, immunology research, and holistic birthing.
Bonnie Castillo
Named as one of TIME Magazine's 100 most influential people in the world, Bonnie Castillo is a registered nurse, patient advocate, and union leader. She is the executive director of the California Nurses Association and also the executive director of National Nurses United (NNU), the largest union of registered nurses in the U.S. NNU is a critical player in advocacy for patient rights. NNU is also extremely vocal about nurse support; they held more than 1,500 demonstrations at facilities and two protests at the White House last year to secure needed COVID-19 PPE, medical care supplies, and resource support as nurses continue to, quite literally, nurse our country back to health in what she calls "the fight of our lives." Castillo doesn't practice as a nurse anymore and instead has dedicated her work to organized labor. After seeing and experiencing the various needs that were regularly unmet for nurses, Castillo realized that she had a larger purpose. In helping to meet the needs of as many nurses as possible, she is also ensuring quality care for as many patients as possible.
Virginia Lynch
Virginia Lynch is known as one of the founders of forensic nursing, a branch of nursing that provides care to victims of physical and sexual assault, human trafficking, elder abuse, and child maltreatment. While working as an emergency room nurse, Lynch noticed that evidence (clothing, personal items, specimens) were destroyed or thrown away by the emergency staff, leaving law enforcement with little hard evidence to file charges against abusers. She developed the forensic nursing curriculum and current forensic nursing model that combines medical care with forensic investigation to ensure that those patients receive needed specialized care while also preserving evidence that could lead to the criminal prosecution of the attacker. Forensic nurses frequently interact with law enforcement agencies, advocacy organizations, and medical professionals to support victims through the legal, emotional, and medical challenges that stem from violence and mistreatment. Lynch is known as a "mother" of forensic nursing, and she is currently a global ambassador and board member of the Academy of Forensic Nursing.
Dr. Kizzmekia Corbett
If you got or are planning to get the Moderna vaccine for COVID-19, you have a Black woman medical researcher to thank for that! Dr. Kizzmekia Corbett is a viral immunologist and professor at Harvard University's T.H. Chan School of Public Health. She was appointed to the National Institutes of Health's Vaccine Research Center in 2014, where she designed the mRNA-1273 vaccine sequence for preparedness against novel coronaviruses. Having worked on the research for nearly six years before the start of the COVID-19 pandemic, mRNA-1273 was quickly incorporated in Moderna's COVID-19 vaccine, and Phase I of the clinical trials were able to start after only 66 days of releasing the mRNA-1273 sequence to Moderna. Dr. Corbett is also a lead researcher for a universal flu vaccine, which will soon begin Phase I of clinical trials. With significant vaccine and health care distrust in the Black community, Dr. Corbett also uses her medical expertise to help educate and ease anxieties about medical care for Black populations.
Marinah Valenzuela Farrell
Midwifery is a traditional birthing care practice that's been used across global communities for centuries, and it is one of the ultimate forms of caregiving that humans can experience. Marinah Valenzuela Farrell is a Latina midwife in Arizona who advocates for complete pre and postnatal care for child-bearing people and their babies. Midwifery differs from birthing practices in traditional Western medicine in many ways, including home births, regular visits and check-ins with midwives to ensure the health of the mother and baby during gestation, immediate post-delivery care, and natural, unmedicated treatment of common pregnancy issues. Farrell provides affordable (mostly free) midwife care to Latina and indigenous women, a population that experiences significant disparities with miscarriages, C-section deliveries, and birth complications. Farrell is one of few licensed midwives in Arizona and is the current director of the Midwives Alliance of North America.
They're Facing the Front Lines—Let's Have Their Backs
All the statistics show us—and the women tell us themselves—that nurses have led the charge and shouldered many of the burdens that the pandemic has thrown us. News about the COVID-19 pandemic becoming endemic soon is promising, but even when we bid COVID-19 an excited adieu, our nurses and caregivers will still need us. Here are a few things you can do to support front-line women in health care and caregiving: