Jen Kay's San Francisco abode is truly Pinterest-worthy. From the textured and cozy living space to the bright and airy office, each space tells a story and each carefully curated room is a reflection of her current California life as well as her East Coast roots. It's clear by her impeccably decorated home that Jen is creative, which is why it comes as no surprise that she runs her own photography business. When she isn't scouring flea markets for her latest vintage find, Jen devotes her time to capturing beautiful images for food, fashion, and lifestyle brands.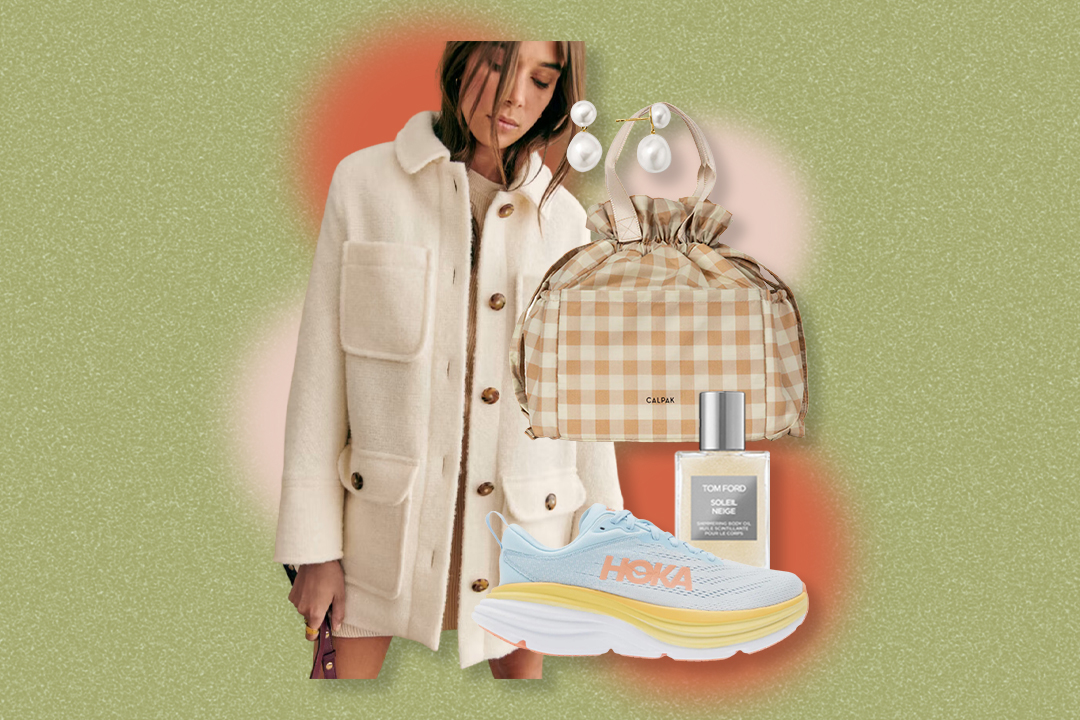 By layering basic pieces with unique vintage finds, family heirlooms, and treasured objects, Jen has built a home that is a true reflection of her and her boyfriend's laid-back, vibrant lifestyle. It's clear that Jen is not only good at capturing beautiful images, but creating beautiful scenes as well. Read on to find out how Jen's less-than-straight career path led her to finding her true passion, striking out on her own, and eventually running her own business.
Name: Jen Kay
Age: 28
Current job/company: Photographer, Jen Kay Photo
Education: Pratt Institute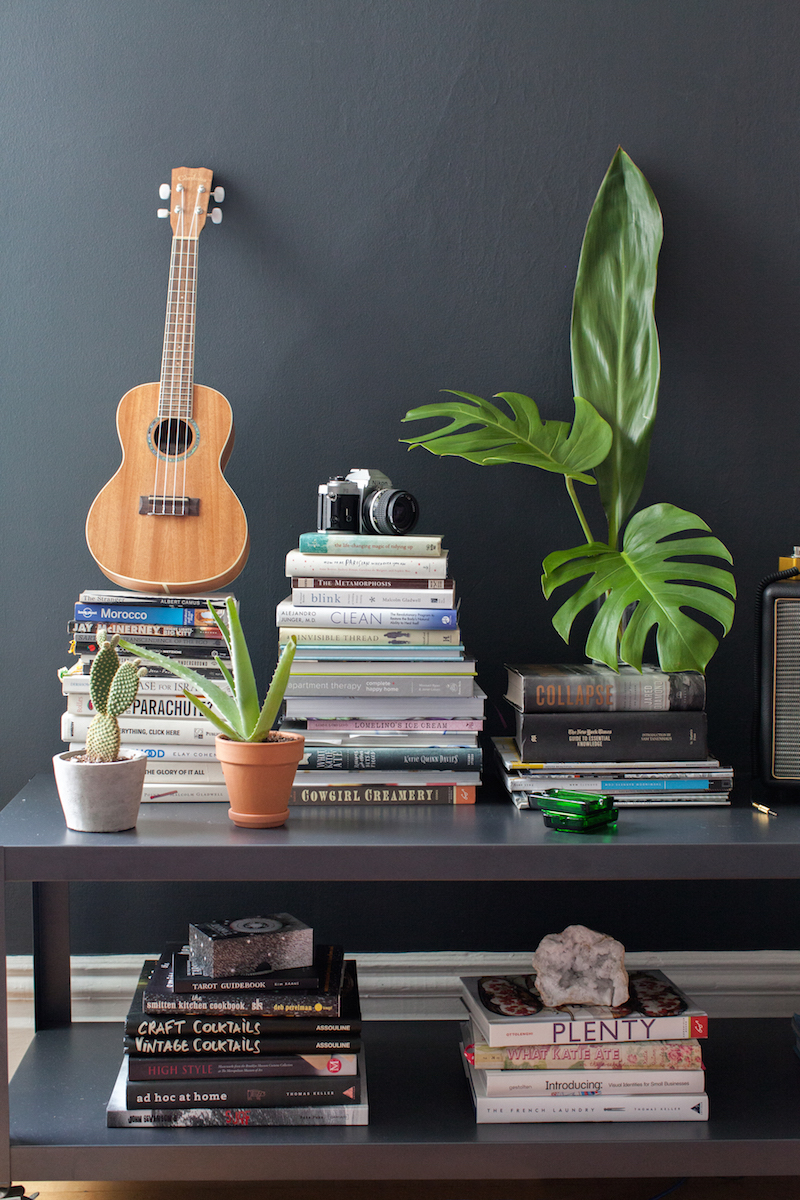 When did you first know you wanted to be a photographer?
I never knew I wanted to be a professional photographer. I actually always dreamed about being a designer. I can't ever remember making a conscious decision; it all sort of fell into place in its own way. I had a wonderful childhood where creativity was strongly nurtured, so I always knew I would do something in a creative field.
I had a Photoshop class in high school and learning it early on really helped it become second nature to me later. I also learned more about expressing myself creatively from my mom and dad than I ever learned in art school. My younger brother who is completely brilliant got into photography way before I ever thought to—I guess I can thank him!
Tell us about your career path! What jobs did you have before striking out on your own? What did you learn from these experiences?
My career path hasn't followed a straight line. I've always been driven towards creative pursuits, but for a long time struggled with figuring out exactly what I wanted to do or how I would make money doing it. One constant was that I've always been drawn to beautiful images. Even before Pinterest was around, I had hundreds of pages pulled out of fashion magazines and a hard drive full of random photos that I loved.
About six years ago I decided to invest in the best camera I could afford and just started taking pictures—not because I intended to become a photographer but because I really loved doing it. I never took any formal photography classes (except Photoshop class in high school). I read online tutorials, watched online videos, and exercised a lot of good old trial and error.
At the time, I wanted to work in fashion, so I thought the best way to enter that world was through my job as a buyer. However, It didn't take me long to realize that I was much more interested in the creative side. A few of the right people started to take notice of my photos and I ended up being hired as a creative marketing director for a small jewelry line. After working there for a few years, I was the first hire at Freda Salvador. Both jobs required me to take lots of photos for the website, social media, press, and email marketing campaigns so I learned quickly how to catch people's attention with imagery.
While I was lucky to work with some really talented and creative people at Freda, a huge part of me had always wanted to work for myself. With a lot of encouragement and validation from my boyfriend Zack, I took the plunge to work for myself full-time. Now, I'm spending all of my time helping businesses take advantage of my version of lifestyle photography. I've worked with fashion brands, venture-funded tech start-ups, the food industry, bloggers, online publications, makeup companies, maternity brands, and bridal companies.
What advice would you give to others who want to become their own boss?
Looking back, I was probably ill prepared for what I was getting myself into when I decided to go freelance full-time. But being forced to "make it work" was the best kind of motivation for me. There was definitely an early time period of being really broke and frustrated, but I just kept hustling and doing the best work I could.
My advice for anyone looking to become their own boss is to find something you are excited and passionate about and others will be excited about it too. I'd highly recommend reading up on how to manage your money as a business—it's much different than personal finance. If you are knowledgeable about it from the get go you won't find yourself in a rut you can't get out of.
Also, don't let anyone tell you can't do what you want to do! I really believe that anyone can do anything depending on how badly they want it. Don't let anything stand in your way—figure it out and make it happen!
What does a typical day look like for you?
Every day is different for me. Some days I'm meeting with clients talking about upcoming projects. Some days I'm shooting all day. Some days I'm out scouting locations and sourcing props. Lots of days I'm editing and retouching from my home office. Sometimes I'm working seven day weeks and every now and then I can take a week off and go see my family. This variety and flexibility is what I value most about my job.
You live in Cow Hollow, a neighborhood in the northwest part of San Francisco. What drew you to the area?
I absolutely love Cow Hollow and I wouldn't want to live anywhere else in the city! It's such a great neighborhood because it's completely walkable, there are lots of cute shops and restaurants, it's close to the water, close to the Presidio, and it's easy to hop on the bridge to get to Marin and go for a hike. After being here for six years there are a lot of familiar faces and has a good sense of community.
How did you decide on your current apartment? What is your favorite part about the space?
I really love the old school charm of our apartment; it's a classic SF railroad style apartment. There are great built-ins in our kitchen as well as bay windows in both our office and bedroom. The entire apartment gets a lot of light and we have a pretty amazing view of the Golden Gate Bridge. Before living in this apartment I lived just a few blocks away. I just love this area of the city so much.
How would you describe your personal decorating style?
My style is a reflection of how Zack and I live our lives and our past experiences. Almost everything in our home has a story behind it.
One of my favorite pieces is the rug in our living room—we woke up at 5 a.m. to go to the flea market and I practically wrestled it from the grips of a rug collector. It's a piece I had imagined in my mind and wanted to find for years.
My family lives on the East Coast so I also try to include a lot of things that feel familiar and remind me of home. I like for our home to feel warm, inviting, fun, and interesting. Sometimes I fantasize about having so many curiosities that you don't even know where to look, but I reel that in a bit to create a more harmonious vibe.
Did you decorate on a budget? 
Honestly, my favorite places to shop are the flea market and antique stores—I could do that all day. My dad is an absolute master at both so I learned that from him. My favorite splurge worthy shops in SF are St. Frank on Sacramento and DeAngelis in the Mission.
I also love finding things on Etsy, Ebay, and my new favorite is Charish. I'm also a huge sucker for the Home Depot—I could get lost in there thinking up DIY projects all day.
What advice would you give your 23-year-old self?
Wear a hat in the sun, enjoy the present moment, and don't stress—everything will work itself out.
Where do you see yourself in five years?
I have a few creative side projects that I've been working on that I hope to see come to life. I hope to be spending more time traveling. I also hope to create more jobs and inspire others.

Jen Kay is the Everygirl…
Coffee order?
Decaf Americano
Describe a perfect San Francisco Saturday.
A long city stroll with Zack to our favorite brunch spot, Outerlands.
Guilty pleasure?
Bad reality TV helps me turn my brain off (sorry, Mom!).
East Coast or West Coast?
Loaded question! East Coast summers, West Coast winters.
If you could have lunch with one woman, who would it be and what would you order?
My Nana, she's the best company. We would order pizza because it's her favorite!
Product Sources
Bedroom
Juju Hats, St. Frank
Springbok Pillow, MooMooDesigns
Louis Chairs, rescued from the sidewalk
Plant, Home Depot
Curtains, West Elm
Swivel Lights, CB2
Sheets, One Kings Lane
Bed Frame, Ikea
Side Tables, World Market
Sheepskin, Etsy
Rug, World Market
Dresser, Flea Market
Jewelry Tray, CB2
Kitchen
Crystal Decanter, Estate Sale
Small Batch Plum Brandy, Rhine Hall Distillery
Glassware, Mix of Flea Market finds, Williams Sonoma, Ikea, CB2
Marble Cheese Board, Sur la Table
White Enamel Cookware, Vintage Le Creuset from Ebay
Spice Jars, World Market
Geodes, Gift
Pink Dot Party Glasses, Fishs Eddy
Living Room 
Leather Swivel Chair, West Elm
Guitars, 52 Reissue Telecaster, Taylor 714CE
Pillows, St. Frank
Mongolian Lambskin Throw, Etsy
Industrial console, CB2
Emerald Ash Trays, Vintage, Ebay
Camera, Vintage
Fig Tree & Basket, SF Flower Mart
Couch, Ikea
Rug, Flea Market
Coffee Table, Gift
Light, Craigslist find, West Elm
Pink Geode Slice, Etsy
Cow Hide, Ikea
Office
Cactus, Home Depot
Hats, Lack of Color and Deborah Harper
Camera, Nikon
Plants and Copper Pipe, Home Depot
Frames, Local frame shop
Skull, St. Frank
Desks, World Market
Drawers / Filing Cabinet, Ikea and CB2
Deer Antler, Flea Market
Lamp, Repurposed (found on it's way to the trash)
Camera on desk, Fuji Instant
Medicine Jar / Bud Vase, SF Flower Mart
Leather Chairs, Amazon
Geode Slice, Ebay
Springbok Hide, Flea Market