Jennifer Serafini is the kind of go-getter we adore. At 27, Jennifer has already held the title of senior art director at a major east coast ad agency; but recently she's transitioned to a new role as senior designer at Pinch Provisions, a growing online shop that is the "leading purveyor of personal care kits and emergency essentials." Such a fabulous idea, right? And to add to it, she has her own freelance business which, if we weren't already impressed enough, definitely puts us over the edge. In fact, Jennifer's success has laid the ground work for partnering with graphic and branding designer Breanna Rose to launch Be Free, Lance an appropriately titled workshop for freelancers (look for it this winter!).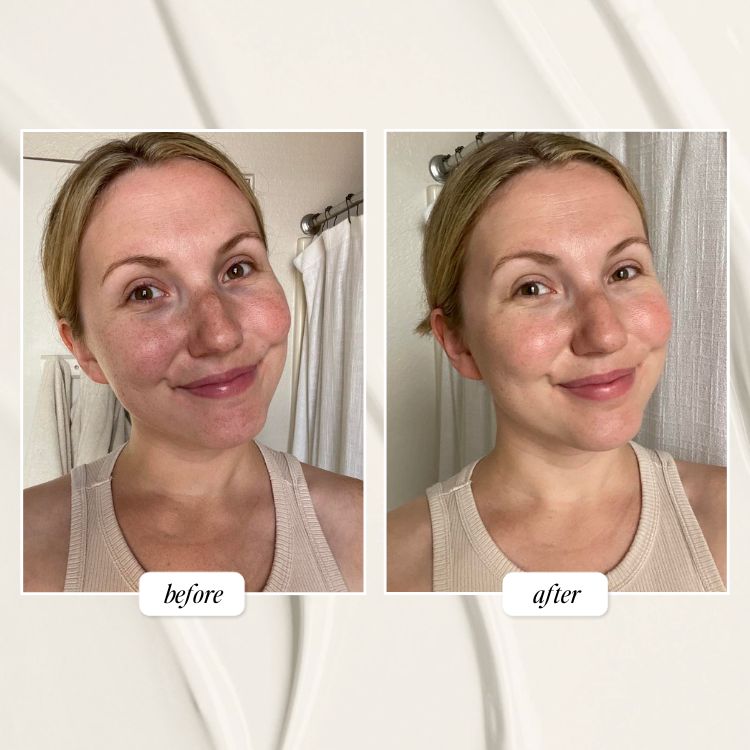 Glancing through her apartment, you'll notice that Jennifer's keen design sense isn't just limited to graphics and branding. She currently resides in a two bedroom condo in the heart of Chicago's West Loop with a charming outdoor space that makes us want to invite ourselves over for girl talk and a cocktail. We couldn't be happier to have Jennifer offer advice on everything from keeping the 90's recliner out of your living room when decorating with a boy, to how she's mastered the seemingly elusive work-life balance. So tell us, Jennifer; we're all ears!
Full name: Jennifer Serafini
Age: 27
Current title/company: Senior Designer at Pinch Provisions / Freelance Designer at jenserafini.com
Educational background: BFA in Communications Design from Syracuse University
What was your first job out of college and how did you land it?
My first job out of college was working as an Art Director for TracyLocke, an ad agency based in Connecticut. I had the opportunity to work on some big brand accounts including Pepsi, Gatorade, and Dicks Sporting Goods, which was such a valuable and rewarding learning experience. I actually got an interview by sending my resume to a classmate who had graduated a year in front of me! That's one of the great things about going to a big school like Syracuse; there is such an expansive alumni network that is always excited to connect with new grads.
You currently work as a Senior Graphic Designer for Pinch Provisions. Tell us about your responsibilities. Also, what was it like transitioning from a large agency to a smaller team?
At Pinch Provisions I get to touch many different areas of design including packaging and new product development, catalog design and art direction, as well as social media and digital marketing. That is what really appealed to me about this position — because Pinch is a growing business, there's the opportunity to work on so many new, exciting things and actually see the difference I'm making as the brand continues to expand. Transitioning from a large agency to a smaller in-house team was definitely a big change, but one that I craved after being at the same firm for four years (since college!). Spending time in advertising was such an irreplaceable learning experience, and I was able to take the skills I acquired there working on mega brands and use them to add value to a smaller, successful growing brand like Pinch! Those same skills have also helped me succeed in managing many of my own freelance clients — skills like project management, strategic thinking, presenting work, staying organized, and selling big ideas.
You also freelance design on the side and will be launching the online workshop Be Free, Lance with Breanna Rose this winter. You are one busy woman! How do you balance your work responsibilities with the other aspects of your life?
The past year has definitely been a busy one! But when you have the opportunity to do what you love, it doesn't always feel like work. My husband is also on a crazy schedule with his career, so I try to plan my late nights around his. I've learned how important it is to actually schedule time to relax and hang out with friends and family — this way I make sure it happens and I can enjoy the time away from work without feeling stressed! I consider time management to be one of my strengths, so I try and never let work get in the way of life or vice versa. If I plan ahead and take things one step at a time, it usually always runs smoothly.
Let's talk about your home! You currently live in Chicago's West Loop neighborhood. Tell us about the search process. Do you rent or own?
This is kind of a funny story. My husband and I have lived in Chicago for almost four years and have moved every year we've been here! For many reasons — a combination of wanting more room, needing a dog friendly space, exploring new neighborhoods, and most recently needing to be closer to the hospital where my husband, Nick, works. I think we've finally found a place that we'll be staying in for quite a while, fingers crossed! Right now we rent our apartment and have been here since February. We absolutely love it — there are so many great places within walking distance, including parks for us to take our dog, Bosco, as well as an abundance of delicious spots to eat and hang out.
How would you describe your personal decorating style?
This is hard! I think if I had to compare my interior design philosophy to a book, it would be Undecorate. I believe that a space should be well styled and put together, but should also feel comfortable and lived in. I love mixing classic pieces with fun pops of color and textiles, vintage items with more modern accents.
Tell us about living with a boy! How did you combine your personal aesthetics and tastes to create a space you both love?
While my husband and I definitely have our differences when it comes to interior design, we luckily share (mostly!) the same taste. The biggest challenge we have is aesthetics versus comfort. Sometimes I'll fall in love with a piece that I know looks amazing, but Nick brings me back down to earth by asking "is that something you want to lounge in and watch a movie?". If I wasn't in the picture, I can't promise he wouldn't own a reclining 90's leather chair with a cup holder, but I'm happy to say every piece that's currently in our space is something we both love. Nick and I enjoy infusing color and personality into our home as much as we can, whether it's an orange rug or framing personal photos from our travels (over our bed). We've built a space that both of us feel proud of.
You work from home a few days a week. Did this influence your decorating process?
One of the biggest decisions we had to make moving into this apartment was what to do with the spare bedroom. Since most of our family and friends live on the east coast, the idea of having a guest room was very appealing to us. However, because I spend so much time working from home, we knew it was a better use of space to turn the second bedroom into a fully functioning office that we can both work in (but still fits a nice blow up mattress for guests, sorry, Mom!).
Where do you shop for home decor? Do you prefer new items or antique and flea market finds?
As much as I love West Elm (a lot!), I enjoy finding unique items that are not mass-produced when I can. I think too much of one or the other can be boring, which is why I enjoy a well-balanced space that infuses classic/antique items with newer ones. Chicago has some great spots for antiquing, especially up in Andersonville. It's always fun to go up there every once in a while and see what they have. Last time I was there I snagged gold-rimmed wine glasses for $1 each!
Tell us how you decorated on a budget. What items for your home are most important to invest in? What items do you recommend saving on?
One of the things Nick and I are most proud of in our space are the items that we've built or DIY'd. Our headboard and desk were both built from scratch, and our bar was a $20 find that we painted and turned into a brand new looking item. We've realized that it's a lot easier to create a custom space that's exactly what you want (and save money) if you are willing to get your hands dirty. For example, when we moved into this apartment we wanted a bigger desk that would accommodate both of us working at it next to each other instead of taking turns at the computer. If we were to buy a 12 foot desk it would have cost so much money — instead we reused the Ikea cabinets/legs we had, went to Home Depot, bought some wood, and created a completely custom piece that fits our space perfectly (for under $100!).
The most important items to invest time or money in are the ones you use the most, or that have meaning, like a piece of artwork or a unique keepsake from traveling. Things that aren't worth it are shelves, storage, and things that are there for function and not meant to be a focal point. Our apartment is a mix of classic items that have been in the family (like our coffee table), custom items that we've made, cheaper items from Ikea (our TV stand), and a few newer things to balance it all out.
What do you love most about living in Chicago? What are your favorite things to do in the city?
The food! Seriously, I never considered myself a foodie until I moved here, and now I love trying new things and exploring all of the delicious food and culture Chicago has to offer. I also love living so close to the water. When we moved here from the east coast, we both had no idea how accessible the lake is. We enjoy going for walks, riding our bikes and running down the lakeside paths; it's so beautiful! Lastly, the creative community here is incredibly inspiring and welcoming, it's been a blast meeting new people that share similar interests.
What does a typical day look like for you?
I usually wake up around 7:30 a.m. (definitely not a morning person), take Bosco for a walk, check my email, and then either head to the Pinch studio or work from home for them from 9-5. Once 5:00 p.m. rolls around, I like to take a couple hours away from the computer. I'll either go on a run or make dinner and hang out with the boys. Then, I head back to my home office and work on my own freelance work for a few more hours in the evening. Nick is usually sitting next to me doing his own work, so neither of us feels like we're neglecting the other. I always try to end my day decompressing for a little, either by watching a show or reading before bed.
Where would you like to see yourself in five years?
I want to continue to grow and learn as much as I can — design is always changing and there are so many inspiring people out there to admire. The opportunities are endless and continue to excite me the more I design and meet new people in the field! In five years I hope to still be working with passionate, creative entrepreneurs that are as excited about the creative process as I am. In addition, with Be Free, Lance launching this winter, Breanna and I are looking forward to the new opportunities it will create to teach and connect with young designers across the country.
What advice would you give to your 23-year-old self?
Don't be afraid to take risks, fail, and try new things. There will always be excuses and reasons not to do something, but the opportunities will always outweigh the negative. Also, never settle or become too comfortable with your craft because there is ALWAYS more to learn, even if you think you know it all.
Jen Serafini is The Everygirl…
Morning or night?
Night!
Dream vacation?
Getting a boat and sailing around the world with my husband.
Best advice you've ever received?
Surround yourself with quality people who will inspire and push you to be your best.
Favorite way to unwind?
A glass of wine and Netflix.
If you could have lunch with any woman, who would it be and what would you order?
Roanne Adams, a slice of NY pizza.
PRODUCT SOURCES
Bar
Leaf print over bar, Jack Muldowney
Ice Bucket, Oh Joy for Target
Gold rim wine glasses, Antique from the Brown Elephant, Andersonville
Gone with the Wind print, Art fair
Silver barware, Crate and Barrel
Living Room
Navy geo print over couch, Britt Bass
Girl with flowers print, Clare Elsaesser on Etsy
TV Console, Ikea
Ampersand, The Workerman
Black and white box, Nate Berkus for Target
Coffee table, In the family
White bar, Antique find in Lake Geneva
Marrakesh rug (on super sale!), Rugs USA
Bedroom
Bedding, West Elm
Pebble pillow, Society6
Headboard, Built by us
Photos over bed, pictures from our honeymoon and frames from Ikea
Office
Print, Oh My Deer on Etsy
Constellation Poster, Holstee
Jersey Shore Print, DesignersCare on Etsy
Gold floral print / wallpaper sample, Oh Joy for Hygge West
Desk top, Built by us
Desk bottom / bookshelves and storage, Ikea
Rug, West Elm
Just Keep Going tote, Designed by me for Jess Lively
Black tote, Madewell
Coat / bag rack, Home Goods
Red task lamp, West Elm
Kitchen
Hanging herb tea towel, redcruiser on Etsy
Pantone Espresso Cups