As someone who doesn't own a car of any kind, an electric car feels like something that's especially out of reach. Whenever I do buy a car of my very own (not something I'm planning to do anytime soon because I live in a walkable area with lots of public transportation and ridesharing abilities if needed), I don't know what I'll choose. But it's not unlikely that I'll be interested in keeping my options wide open. Sure, maybe I end up with a car with which I'm already pretty familiar, but who knows—an electric car may very well be on the table.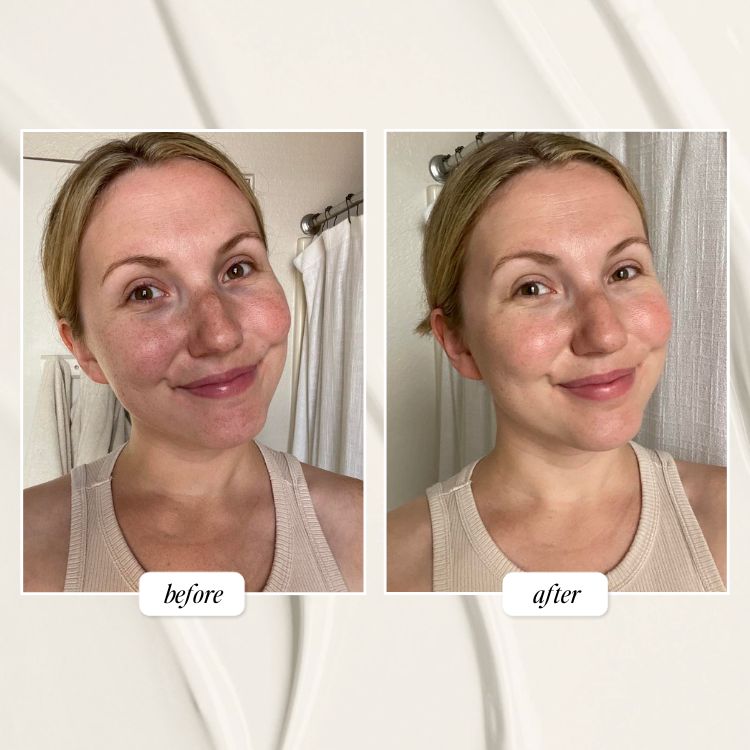 Kelly Helfrich is someone who believes that the future of cars is electric. And in her role at General Motors, she gets to play a role in developing the infrastructure needed to make using electric cars easier, from her Bolt and beyond. We connected with Kelly about what it was like moving from a small company to a big company like General Motors, the project she's most proud of, and her best career advice. Here's what she had to say.
Name: Kelly Helfrich, electric vehicle and charging infrastructure manager at General Motors
Age: 32
Current Location: Detroit, Michigan
Education:
Undergrad: Economics and Business, Central Michigan University
Graduate: Economic Development and Management, Indiana University
What was your first job and how did you land it?
One of my first jobs was in high school at the local golf course. It was raining the day I turned in my application, so I decided to put it in a Ziploc bag so it wouldn't get damaged. I was later told by the owner they hired me because my application stood out in the pile!
You previously worked at a startup. What was it like transitioning to a company like GM?
Coming from a company of less than 50 employees to a global company of nearly 200,000 is certainly a transition. Being at General Motors and learning how a large global company operates has been fascinating. The best part is I get to interact with new and interesting people every day, and often I get to interact with my colleagues in other parts of the world—like China, Israel, and South Korea.
What does a typical day look like for you?
I wake up at 5am and my immediate goal is to have a cup of coffee before my 1-year-old daughter wakes up. Then I take her to daycare and listen to a couple podcasts on my drive to work—typically related to automotive, news, or energy topics, but I have a few others in my lineup on true crime, the Bachelor (no shame… huge Bachelor fan!) and economics.
Once I arrive at work, I plug in my Bolt EV. My work days are usually full of meetings with people across the company related to various projects I'm working. Some examples include how to leverage electric vehicles to optimize the electrical grid, utilizing our opt-in vehicle data to identify areas where additional fast charging infrastructure is needed, and creating an easier way for our EV customers to find qualified electricians in their area for a home charging station installation. I also have frequent meetings with our partner electric vehicle charging companies to discuss the various initiatives we are working on, such as optimizing the public charging experience.
The other amazing part about working at GM is the opportunities that arise to experience other areas of the company. For example, last year I got to take a tour of the Orion Assembly manufacturing facility, where the Bolt EVs and autonomous vehicles are built. I've had the chance to ride in an autonomous vehicle and tour our design lab, where the clay models of future vehicles are created and displayed.
What are you most excited for in terms of what you're working on now?
I get to work every day on crafting GM's all-electric future. I truly believe that awareness and adoption of electric vehicles is finally nearing a tipping point, and I'm fortunate enough to be part of creating the landscape to enable widespread EV adoption.
What are you proudest of so far in your career?
My first role at GM was working on the urban mobility brand, Maven. During my time there, I helped to launch and operate one of the largest all-electric rideshare fleets in the U.S. at that time.
Through our Maven Gig program, we rented Chevrolet Bolt EVs to rideshare and delivery drivers on a weekly basis, and included maintenance, insurance, and charging as part of their rental payment. I am proud of the work we did with the Bolt EVs at Maven because it was such a team effort that required careful planning, smart problem solving, and many strategic partnerships with other companies and cities. Through these efforts, I gained a ton of insight on the EV space that I've been able to take with me and apply to my current job working on EV infrastructure.
Ultimately, we converted rideshare drivers across the country who were skeptical about electric vehicles into EV advocates, and we successfully increased public awareness of EVs overall. Many of our Maven Gig members said that their conversations with their passengers went from making small talk about the weather or sports to discussing electrification. That is so cool to me!
What advice do you have for women looking to build a career doing this sort of work?
This goes for anyone looking to build a career in any line of work: always be a student of the industry, whether it be healthcare, technology, manufacturing, etc. Consume information about your field: news articles, podcasts, documentaries, etc. Any time you can, get out there and test things first-hand; there is no substitute for that. Don't look at your phone or screens during meetings. Be an active listener and engaged in the conversation.
You're also the co-founder of a non-profit focused on education and development in Detroit and East Africa. Tell us about what inspired you to start the organization and a bit about what's next for it.
My dad and I co-founded the Cornerstone Youth Development fund in 2007. The organization is focused on youth educational initiatives in Detroit and eastern Africa. In 2008, my dad and I visited Uganda and met several children living in the orphanages—we've raised and donated funds for school supplies and tuition for the children to attend middle and high school.
Ten years later, two of the children we met have now graduated college, and we are now investing in the medical schooling for one of them. His name is Derick and he has opened a medical clinic in his village, which serves people's health needs every day. We also provide funding for various educational youth initiatives in Detroit and plan to continue support.
What advice would you give your 22-year-old self?
Now that I've gotten more into personal finance and investing versus when I was 22, there are a number of stocks I wish I would have invested in throughout my younger days!
Kelly Helfrich is The Everygirl…
Favorite book? My favorite business-focused book is Ego is the Enemy by Ryan Holiday—it focuses on how we need to keep learning, and trust, help, and value others in order to succeed in business.
Bedtime routine? If the weather is nice, my husband and I usually sit outside and eat a late dinner after our baby has gone to sleep. Then I usually read a few chapters of whatever book I'm reading and call it a night!
Last TV show you loved? I think Schitt's Creek is a really funny, uplifting, and sweet show about the importance of family.
Go-to coffee (or tea!) order? Iced coffee with milk—and I usually ask for light ice, so they can fit more coffee in there 😊.