Kendall Jenner is one of our favorite fashionistas to follow and for good reason. Her style, while ever-evolving, is simple and timeless yet bold and trendy, a feat we didn't know to be possible until she did it. And for that, we salute her. Whether you're a fan of her classic streetwear looks or are more into her ability to incorporate new trends in a classy, chic manner, there's no denying that we want all of Kendall Jenner's outfits on our bodies and in our wardrobes, STAT.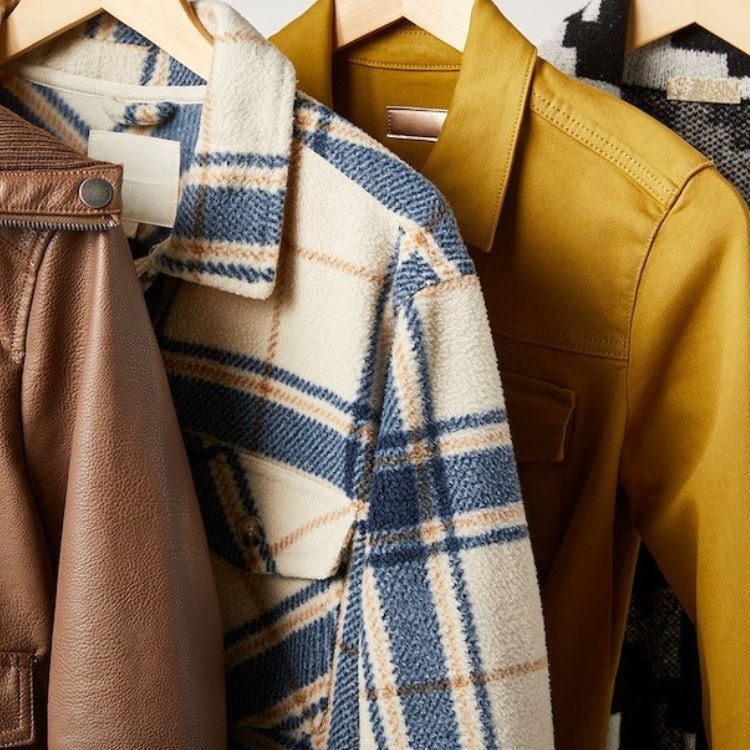 ...and it's wallet-friendly
For a trip to the grocery store, a brunch date with friends, a night out, or a day at the museum, there are Kendall Jenner outfits with your name on them. If you want to build a wardrobe that KJ would approve of, there's no better place to start than right here, right now:
Look 1: An oversized button-down shirt and wide-leg trousers
This classic fit is made more trendy with an oversized silhouette and brought together beautifully with a skinny black belt, black strappy sandals, and delicate hoop earrings. If you're looking for a chic getup that'll turn heads, this is it.
Look 2: An on-trend sweater and beaded jewelry
I saw Kendall Jenner wearing an oversized, color-block hoodie, so I bought an oversized color-block hoodie. This is one of Kendall's most recent looks and one that is a perfect mix of trendy and put-together. If you're looking to add a pop of color to your wardrobe, let this serve as your blueprint for how to make it look cool AF.
Look 3: A structured blazer, straight-leg jeans, and converse
Create this simple outfit with items you likely already have in your closet. Grab your most coveted structured blazer, your favorite pair of ankle-length jeans, platform sneaks, and a chic circle bag, and there you have it: a KJ-approved fit that is sure to be your new go-to.
Look 4: Black on black with a faux leather coat
The perfect fancy night-out outfit exists and this is it. Lucky for us, it couldn't get any easier. We love a monochrome fit for so many reasons (the first being that it's chic as hell), but more importantly, it comes together so effortlessly. It's a win-win situation.
Look 5: Linen pants, a mesh top, and a lace bralette
If you happen to find yourself on a yacht this summer (let the hot girl summer boating odds be in your favor), let this on-trend outfit situation be your guide. Did I personally think of a mesh top, a bralette, and linen pants to be my go-to summer evening attire? Not necessarily. But do I love it more than life itself? Absolutely.
Look 6: A bright bodycon dress, beaded heels, and black sunnies
Your next summer-night-out outfit is written in the stars, and by "in the stars," I 100 percent mean Kendall Jenner's gas station IG post. If you don't already have a midi-length bodycon dress so bright the sun would envy it, I'm not sure you're doing it right.
Look 7: Oversized denim overalls, a basic white tank, and a structured hat
Is she picking berries on the farm or heading to brunch with the gals? We love a good mystery, and for that, we're obsessing over this crop tank, overalls, and structured hat look. Kendall styles this casual-cool look with black slides, but if you're feeling wild, a pair of white sneakers would look just as good.
Look 8: A cropped white tank, mom jeans, and oversized hoop earrings
It doesn't get easier than this two-piece outfit situation, and Kendall, once again, proves that simplicity is key. With a cropped white tank, high-waisted mom jeans, a dainty necklace, and oversized hoop earrings, you're bound to be the effortlessly cool chick you were always meant to be.
Look 9: A bright-colored blazer and black cat-eye sunnies
I gasped when I saw this bold yellow blazer trench dress and swore that I'd wear something similar by the end of this season. This look is sure to turn heads and will make you feel so freakin' powerful.
Look 10: A black bathing suit with a black mesh cover-up and a dainty necklace
Here we are, again, willing all of the on-a-boat vibes into your existence. This day-to-evening, on-the-water getup is once again so simple yet beautiful. Pair your favorite black swimsuit with a mesh black dress and minimal jewelry, and prepare to look like a breath of fresh air.