After trying everything from passion twists to faux locs, I'm obsessed with knotless box braids—they are my favorite long-term protective style. It's an easy protective style that looks cute with very minimal effort. With a bunch of knotless box braid styles, I can dress this style up or keep it casual if I want. I'll be honest: I am very lazy and love anything low-to-no-maintenance for a Zoom-ready hairstyle, which is why I usually wear my braids down or up in a bun.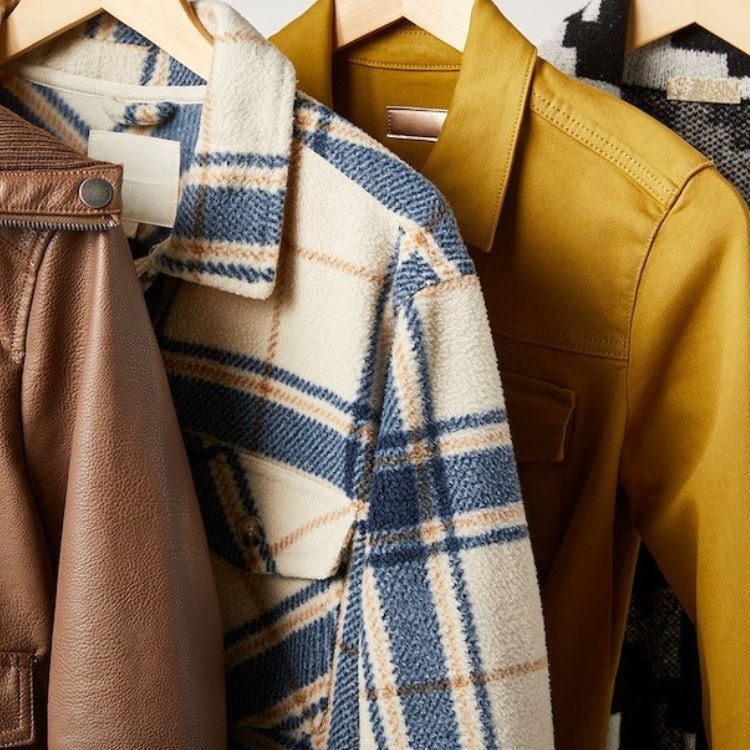 ...and it's wallet-friendly
I was skeptical about knotless over regular box braids, but this is the third time I've gotten them and I can't see myself going back. I love regular box braids, but they don't lay as flat as knotless and aren't as easy to style. I've had them in for a few weeks now, but I'm not quite ready to take them out yet. Now is when I like to style my braids more to help hide the fact that they've grown out a bit. Here are my favorite knotless box braid styles:
The Bun
My #1 go-to style for these braids is a big bun on the top of my head. These braids are pretty long, so If I need my hair out of the way, the bun is the quickest easiest style. Knotless braids are lighter than regular box braids, therefore they're easier to style and wear up without feeling like you have a 5-pound dumbbell on your head. Trust me: I do HIIT workouts in this bun, and it does not move. This is how I do my bun:
Pigtail Buns
If you're looking for a fun, different take on the bun, look no further. I do this style exactly the same as my regular bun, just doubled!
Half-Up Half-Down
Another fun style that gives me Arianna Grande vibes is the half-up-half-down ponytail.
Pulled-Back
As I mentioned above, I wear my hair down a lot. Sometimes I need it out of my face or don't want to be playing with it during a meeting, so I'll style it pulled-back. There are a bunch of variations on this style whether you have your hair in a side or center part and how much hair you pull back. This is how I like to wear mine: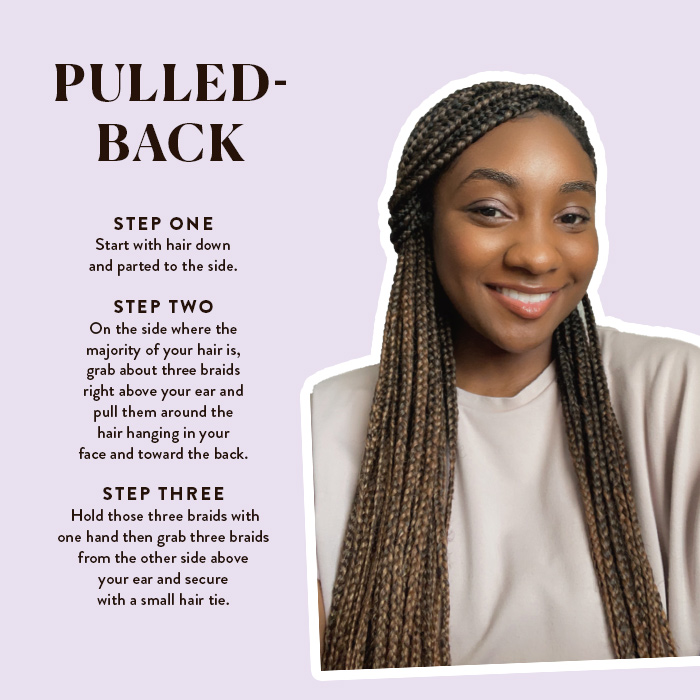 Side-Braid
Another style that starts with my hair down and to the side is the side-braid. This is for when you want to look cute and pulled-together but still can be done in about five minutes. Prerequisites for this style: have to know how to cornrow.
High Ponytail With A Bang
The high ponytail is another easy classic style. I like to add a side bang when I want a more formal style or to help hide the fact that my braids have grown out and I need to take my braids out soon (shhh, our secret!).