When you add any face mask, deodorant, or body scrub to your BLK + GRN cart, you're not only buying a top-notch addition to your self-care arsenal—you're also buying a product that's non-toxic and made by a Black artisan.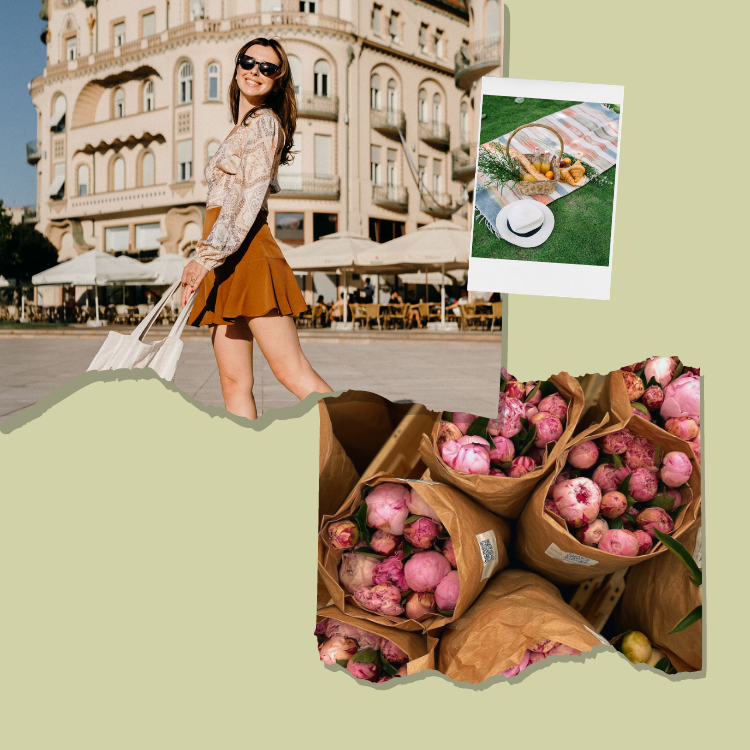 read this if you're in your saving era this summer
Dr. Kristian Edwards, DrPH, the founder of this online marketplace for all-natural beauty and lifestyle products from Black-owned businesses, is on a mission to make living green and shopping Black easier and more transparent. All of BLK + GRN's products—from makeup to multivitamins to moisturizer—are vetted by Edwards personally, she said, plus aestheticians, dermatologists, makeup artists, and other professionals (since, as anyone who's explored 'clean' beauty knows, just because a concealer or deodorant is made with natural ingredients doesn't mean it necessarily works).
Edwards hopes BLK + GRN serves as an educational platform too. Shoppers can get to know the entrepreneurs behind a favorite candle, lipstick, or lotion, and find research-backed information on the benefits of switching to products sans potentially harmful chemicals.
The idea for BLK + GRN came to Edwards, a professor of public health at George Washington University, after coming across research showing that beauty products marketed to Black women scored lower in potentially harmful ingredients than those aimed at the general public. Because the report found that Black women appear to buy and use more personal care products, this could mean they're being exposed to more of these potentially dangerous chemicals.
Edwards felt she had to take action. With the report finding that ingredients in these commonly-found products may be linked to cancer, hormone disruption, allergies, and other serious health conditions, she felt the potential risks were too dire not to. She started by overhauling her own medicine cabinet, seeking to fill it with less harmful products. Around the same time, Edwards read Our Black Year by Maggie Anderson.
"I was convinced of the importance of Black people, and people in general, supporting Black-owned brands, that every dollar should be a vote," she said. She combined the two goals, looking for natural products that also came from Black makers.
After testing boxes and bottles galore of sunscreen and shampoo, discovering lesser-known brands along the way, her mission expanded. "I wanted to create a space to make it easier for people to find them," she explained. Edwards launched BLK + GRN in 2017.
What started as a solo operation, with Edwards packing up every order herself from her Maryland home, has grown to a team of six selling more than 90 wares from 71 artisans and counting. Hearing from customers who say ditching toxic products thanks to BLK + GRN has changed their lives keeps Edwards going. So, too, does growing alongside the business owners whose goods the marketplace stocks. "They've become family at this point," she said.
As the site has evolved, Edwards said she's committed as ever to providing information on cosmetics and creators. There's a BLK + GRN podcast, a blog and resources such as a list of 20 potentially harmful ingredients you won't see in products on the site (Edwards recommended printing it out and taking it with you if you shop elsewhere). Social media, too, is a way Edwards and her team hope to spread the word on clean beauty. "We always try to talk to customers wherever they will listen," she said.
One such discussion is about the higher prices of natural products. Instead of viewing these products as luxury items, Edwards hopes people see buying better ingredients as an investment in health.
"What are you worth? What is your value? Is making that choice now better for your health?" she said. "We try not to tell people what to do. We just want them to think about it, we try to get people to have those conversations."
Eventually, Edwards said she'd like to establish relationships with more farmers and suppliers of natural ingredients, so she can connect her artisans more directly to the ingredients they use.
She'd also like to start an accelerator program to provide training and capital to Black-owned businesses, which, especially those owned by Black women, are historically underfunded.
Below, check out some of BLK + GRN's top-selling products. As Edwards pointed out, just because BLK + GRN's products are made by Black women, that "doesn't mean they are specifically for melanated skin. Anyone can use them."