You may recognize Kristin Ess's name from Pinterest browsing, from Lucy Hale's Instagram, or, most recently, from your ample time spent in the haircare aisle at Target. But what you may not realize is that Kristin Ess is more than a name on a bottle or a tag in a post — Kristin Ess is a hairdresser, business owner, website founder, celebrity stylist, photographer, AND the creator of the amaaazing Kristin Ess haircare line for Target. What do you call that kind of incredible career? Kristin calls it "winging it," but we call it a major inspiration. Here, she chats about her first experiences in the industry, her greatest successes, her celebrity clients, and our matching taste in TV shows.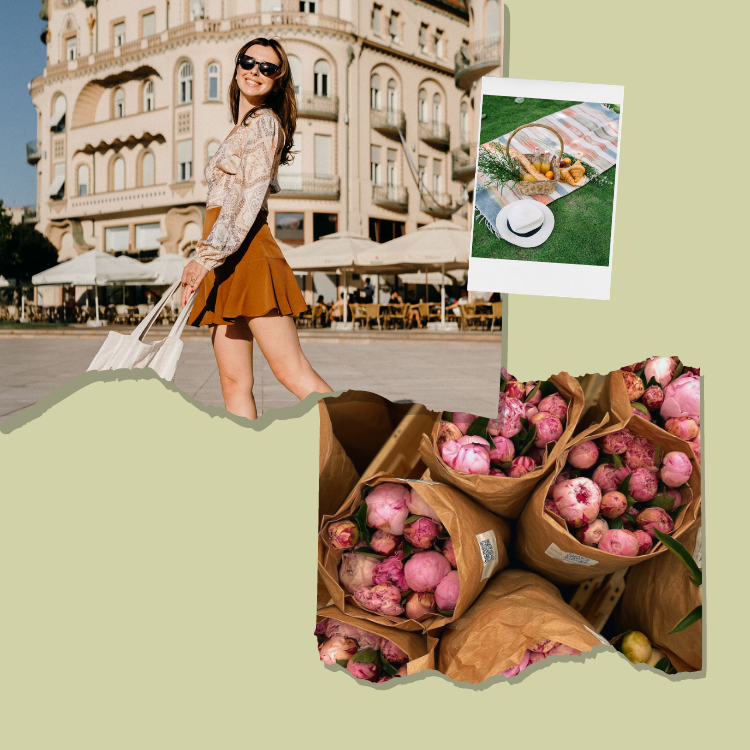 read this if you're in your saving era this summer
Name: Kristin Ess
Age: 36
Location: Los Angeles, CA
What was your first job in the industry, and what did you learn from it?
I started out as an apprentice in a hair salon. It's the only way to get your license without going to beauty school. I was just under 16 when I started, so needless to say, everything I know I've learned in a hair salon.
What other career paths did you consider (if any)? Why did you ultimately choose hairstyling? 
I never considered any other career choices. This was the only thing I've ever wanted to do.
Did you do any internships? Or a lot of work for free (or work for experience)? Do you feel that these were essential to your career?
My apprenticeship was in-salon and I was paid the same way assistants were, so that was nice. But outside of the salon, yes I've done more things for free than I could ever tell you. I even went out of pocket many times when I was younger and probably couldn't afford it, but I was ambitious AF and wanted to work no matter what. I would rent lights and photo equipment to do test shoots with my friends before I would pay my rent. Later on, even when I was busy and making great money in the salon, I would stop what I was doing every fashion week, travel on my own dime, go work for little/no money, just to get the experience of working under the most remarkable talent in our industry.
Oftentimes many small businesses and especially creatives are asked to work for the experience or for press with no compensation. What's your take on working for free? Does it differ from when you first started your business now that you are more experienced and have made a name for yourself?
I think working for free to gain experience is okay if you can truly walk away with some kind of gain, but I think that once you've established yourself as a credible source of whatever it is you do, you have to be paid what you're worth. If you keep doing jobs for free just for press, it will bring down the value of our industry and you'll always be asked to do things for little or no money.
Working for free to gain experience is okay if you can truly walk away with some kind of gain, but once you've established yourself as a credible source, you have to be paid what you're worth.
What was the most difficult lesson you had to learn as you were first starting out?
That I had to carve my own path. No one was doing specifically what I wanted to do. I didn't have anyone to look up to and say "you're a hairdresser, you run a website, you're a photographer, you do clients in the salon, you do freelance/editorial work, you do fashion week, and you have your own product line." There was literally no one doing all of that. So what do you do? You just wing it.
What's your best advice for finding a career mentor? Who do you consider yours to be?
I would say just looking for a career mentor is a step in the right direction. I didn't even know that was an option when I needed it most. I wish I had tapped more into that because I was always surrounded by incredibly talented business women in the hair chair, but I never asked those type of questions. But today, I would say my current career mentor would be Casey Patterson (whether she knows it or not), who has not only had an epic career so far, but always makes time to stop to help me with anything career-related whenever I need it. She truly knows everything about everything.
Assemble a team that's capable and will make your life easier so you can focus on the big picture and have support in execution.
The Beauty Department launched in 2011. What inspired you to create the site?
Every time I would do a how-to with a print magazine I noticed they would take out half the steps I gave them and insert products I never said I used. I know that's just the way it is in the publishing world but I wanted somewhere I could break it down step-by-step without all the advertising fluff.
We can't log on to Pinterest without scrolling past one of TBD's tutorials. How did you grow the site? 
Honestly, I just think it was divine timing. We started these visual tutorials when Pinterest first started and no one was pinning ANYTHING like our tutorials in 2011. They caught on fire. Pinterest tripled our traffic almost overnight. It was incredible.
Your latest project is a collaboration with Target, where you're selling your own brand of products. How did this come about?
It was presented to me and I couldn't say yes fast enough. Target was the one and only place I've ever dreamed about launching a hair care line. I'm not just saying that because it sounds good or like "oh, my dream came true!", I mean it. Target is my happy place and has been since I was 19 and decorating my first apartment.
What's the best part of this new project?
It's 100% seeing people hold those bottles. I can't possibly explain what that feels like unless you can give me two more pages of space. It feels like a dream.
You were vocal on Instagram when a glitch occurred in your Target collection's launch. Why do you think it's important to share authentic feelings with your fans and clients?
The smoke and mirrors are gone. Everyone knows when something isn't quite right. That's the blessing and the curse of being active on social platforms. I had to address it directly because that's the relationship I have with the people who follow me. I talk to them honestly and they talk to me the same way. I never want to be in a position where I have to "cover up" what's going on. Maybe that's the blessing and the curse of going into business with me. HA!
As the founder of two different companies, a personal and celebrity hairdresser, social media star, and product guru, you wear a lot of hats (to say the least!). What's your best tip for managing prioritization among projects and commitments?
You've got to work with the right people to keep you on task. Assemble a team that's capable and will make your life easier so you can focus on the big picture and have support in execution. Make sure they get it, are equally driven, and will push you to greater heights.
Seriously, do you ever sleep? Do you ever need to take a break from all the chaos and projects in motion?
Nope. And nope.
What's the best career advice you've ever received, and how did it translate into your career personally?
I was once told, "You have a million airline miles on ten different airlines," because I was spread way too thin between so many projects. To me that translated to: You need to reel it in and focus on hair, so I did and it really helped me.
You style a lot of celebrities' hair, including Jenna Dewan-Tatum, Lucy Hale, and the Queen of Perfect Hair, Lauren Conrad. How have such high-profile clients enriched your brand? What's the best part of working with them?
They have enriched my brand in countless ways, but most obvious would be visibility. Time after time we've seen that one can easily go from good to great with visibility from a celebrity or influencer. These women have been so loyal and generous with me and I owe them so much. I'm 100% sure I wouldn't be where I am without them.
What hair trend do you hope never comes back, and what's your favorite hair trend of all time?
Feather extensions/tinsel extensions, because they're so forced. I really dislike hair trends that feel forced. Favorite: Veronica Lake waves.
What advice would you give your 23-year-old self?
"You're doing just fine, keep doing exactly what you're doing." I'm proud of my journey and I wouldn't change a thing, not even the struggles.
Kristin Ess is The Everygirl…
I wish I knew how to ______.
To consume less. I think I fell into the trap of wanting to have everything from an early age because I grew up with very little money. Once I could afford to have the things I wanted, I couldn't stop buying them for myself. But now I want to learn how to live with what I need, not what I want.
Coffee or tea?
Both. I will take caffeine any way I can get it.
Favorite show on Netflix? 
I'm more of an HBO NOW kinda gal at the moment because I'm obsessed with Big Little Lies.
Best gift you received in 2016?
The best gift I received in 2016 was a pink upholstered oyster shell chair for my office from Sahar Sanjar & Mandana Dayani (Everything But The House). It's the most gorgeous chair I've ever seen in my life. If I was a chair, I would want to be that chair!
If you could have lunch with any woman, who would it be any why?
Probably my best friend. She's smart and hilarious and I have more fun having lunch with her than I would with some famous stranger.