How early is too early to get into the Christmas spirit? Some argue that Christmas starts the day after Halloween, while others say that it's definitely unacceptable to put up a tree before December. If you fall in the latter camp, then you're likely having trouble finding something to watch right now as Netflix's home page is taken over by holiday cheer.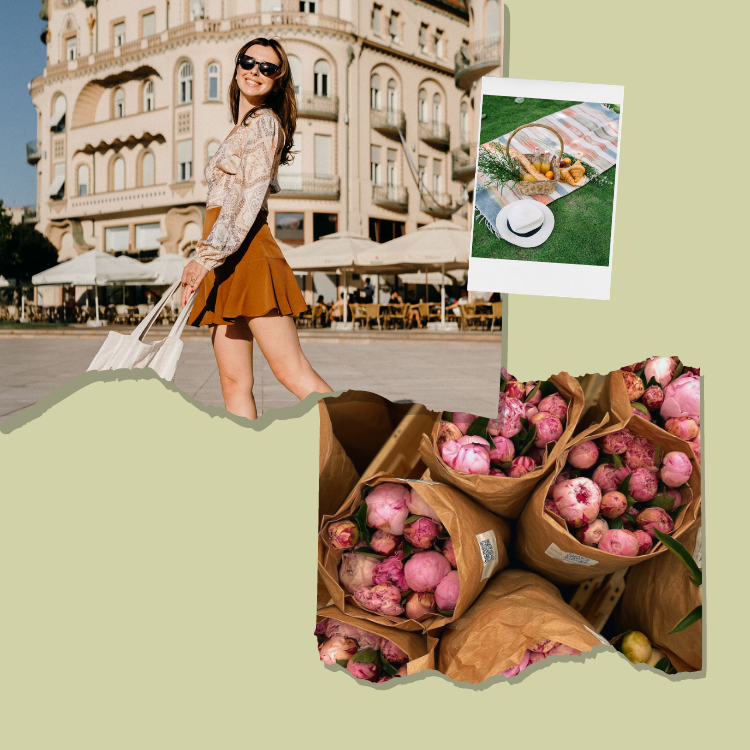 read this if you're in your saving era this summer
But never fear, 2018's Lez Bomb is the answer to all of your problems. This Thanksgiving Day Dramedy delivers everything you could want from a holiday film—from hilarious family antics to heartfelt moments—while immediately shutting down the singing of any Christmas songs. If that isn't enough to convince you to watch it, then one of these reasons surely will:
The hook
Every good story, be it a TV show, a book, or a film, needs a strong hook. Lez Bomb's hook is one of the best I have ever heard: A young woman decides to reveal her relationship with her girlfriend to her family over Thanksgiving, only to be immediately thwarted when her male roommate is mistaken for her boyfriend. Are you hooked yet?
If that somehow isn't enough to grab you, Lez Bomb offers even more than a coming out story and a mistaken love triangle. There's the mystery of a woman who keeps showing up in a van at the family-owned hotel; there's the grief the family feels over their first Thanksgiving without the maternal grandfather; and then there's all of the things that can go wrong when a family gets together for a holiday, which, in case you don't remember, is a lot.
The family dynamics
Many films have attempted to capture the absolute insanity of a family getting together for the holidays, but none have captured it quite as accurately as Lez Bomb. When Lauren (Jenna Laurenzo) first arrives home, she attempts to talk to her mother Rose (Deirdre O'Connell) but is instead immediately put to work peeling carrots while her parents bicker about almond cookies. From then on, Lauren's attempts to get anyone to listen to her are interrupted at every turn.
Her father George (Kevin Pollak) can't stop eating treats, even insisting that blueberry pie is breakfast. Her grandparents have increasingly inappropriate conversations. Her cousin Jessica (Jordyn DiNatale) sets her eyes on her roommate Austin (Brandon Michael Hall) while her brother John (Davram Stiefler) attempts to flirt with her girlfriend Hailey (Caitlin Mehner), and Uncle Mike (Steve Guttenberg) manages to set the house on fire after smoking weed in the bathroom. If you have ever tried to get a word in when countless family members are constantly talking over each other, then you will definitely relate to Lauren's situation.
The sweet and honest sam-sex relationship
Unfortunately, it is still rare to see a same-sex relationship in a film, and it's even more rare for that relationship to be between the two main characters—and I've never seen one be portrayed in such a heartwarming and relatable way.
The film opens with a scene in Lauren's apartment in which Lauren and Hailey are cooking together as they discuss their plans for Thanksgiving the next day. Hailey's question of what flowers Lauren's mom likes ends with Lauren telling Hailey she has to let her be the one to give her flowers. If that isn't sweet enough, throughout the film, Lauren and Hailey continue to escape Lauren's family drama, sneaking away for one-on-one moments where Lauren reassures Hailey of her feelings for her and where Hailey's comfort around Lauren shines through as she teases Lauren for her childhood photos and her stuffed animals.
Lez Bomb also does an excellent job of balancing the truly adorable scenes between Lauren and Hailey with Lauren's concerns over coming out. Even as Lauren's family and Lauren herself get in the way of Lauren revealing her sexuality, we never doubt that she has true feelings for Hailey. And each scene in which Lauren finally does manage to get through to her family about her relationship is handled with care and honesty.
Final thoughts
Lez Bomb takes the familiar plot of a family reuniting for the holidays and makes it more heartwarming and entertaining than ever with its LGBTQ+ relationship, laugh-out-loud lines, and impressive relatability. So whether you're not quite ready for Christmas or are already about to hit play on your tenth Hallmark movie of the season, why don't you give this Thanksgiving Day Dramedy a try instead? Because there are few things as comforting as films that make you both laugh and cry, and Lez Bomb is bound to be one of them.
Lez Bomb is available for free on Pluto TV It can also be rented or purchased on Amazon Prime and Apple TV.