Thanks to social media, reality television, and beauty blogs, expensive beauty treatments and products seem to be the norm these days. It is not unusual to scroll past pricey products on your Instagram feed, which can make your drugstore purchases feel lackluster in comparison. Luckily, treating yourself doesn't have to empty your wallet!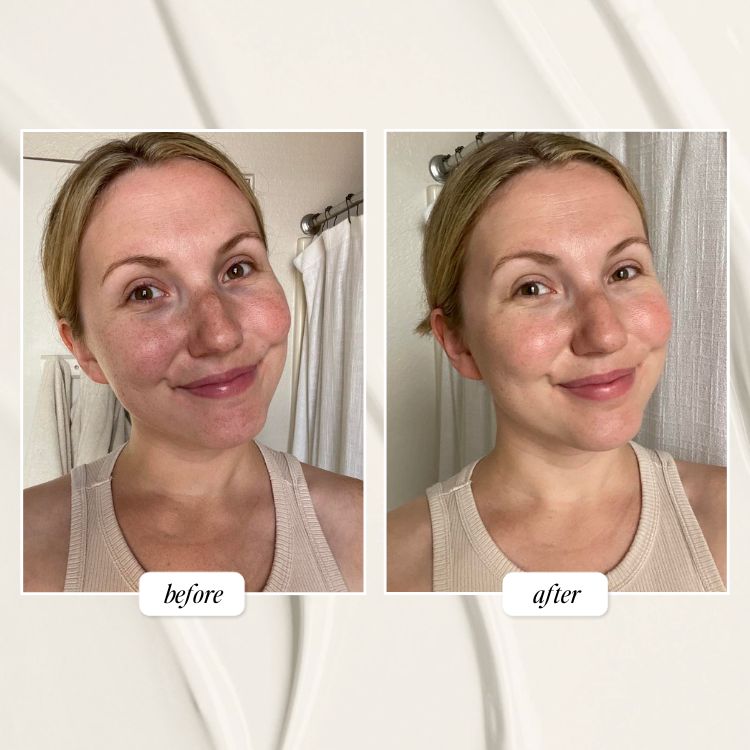 What if we told you there are luxurious beauty products available with single digit price tags? There are plenty of beauty products on the market that feel and look like you are spending big bucks, but cost less than the average pressed juice. You can treat yourself to an at-home spa day or make these products everyday indulgences without feeling guilty. Sounds like a win-win to us!
Sheet Masks
Sheet masks have taken the beauty world by storm, and for good reason. You can buy them individually, making a high quality mask a tiny splurge. Most sheet masks are soaked in an entire bottle of serum, but at a fraction of the cost. Sheet masks are perfect for when you need a major dose of moisture and they are good to have on hand while traveling or during dry winter month. If you over indulged with a few too many cocktails last night, try Daily Wonders What Happened Last Night Revitalizing Mask ($4), which renews radiance and soothes skin. For major moisture boost the Tony Moly I'm Real Makegeoli Mask Sheet ($3.75) will have you covered.
Facial Spray
For anyone who has picked up an expensive bottle of facial spray and promptly walked away, these are the sprays for you. Facial sprays provide moisture, set makeup, help skin care absorb and soothe irritated skin, but it's understandable to not want to spend a lot of money on one. No7's Hydarating Facial Mineral Water Spray ($9.99) is the perfect midday pick-me-up. This Mario Badescu Facial Spray with Aloe, Herb and Rosewater ($7) feels ten times more expensive than it is, but is inexpensive enough to spritz whenever you need a little refresh or simply want to stop and smell the roses.
Exfoliating Soap
Is there anything better than a hot shower after a long day? Now may we suggest a hot shower with an exfoliating bar of soap? Scrub your dry skin and the worries of your day away! The Body Shop's Natural Fuji Green Tea Exfoliating Soap ($6) exfoliates while also moisturizing with shea butter. And one whiff of this Pré de Provence Sage Pure Vegetable Soap Oil Soap ($6.80) will have you dreaming of Provence in no time, while blended sage leaves will leave your skin glowing.
Epsom Salts
If you feel like using expensive bubble bath and oil is pouring money down the drain, then pick up a big bag of epsom salts that is available at any drug store. Epsom salts are believed to help remove toxins from the body and relieve muscle soreness. Pour liberally into a bath after a tough workout or a stressful day at the office and take a long soak as your muscles relax. Dr. Teal's soaking solution is a tried and true classic. To soothe your body use a generous helping of the Relax & Relief ($4.89), breathing in the scent of spearmint and eucalyptus. To speed up drifting off to dreamland, try the lavender Soothe & Sleep scent ($4.89).
Rosehip Oil
Supermodel Miranda Kerr frequently sings the praises of rosehip oil and we understand why. Rosehip oil can be used as a moisturizer, skin brightener, and anti-aging treatment. (Sadly the Luxurious Rosehip Oil from her skincare line Kora Organics runs for $54.) But health food stores sell bottles of rosehip oil for a fraction of the cost. Aura Cacia Organic Rosehip Seed Skin Care Oil is only $8.89 per ounce. Similarly, Acure Organic Rosehip Oil is $9 per ounce and both only contain rosehip oil and vitamin E. Rest easy knowing you are using a truly all-natural product and apply daily as a heavy duty moisturizer.
Nail Polish
If you are one to keep up with the latest fashion trends but don't want to update your wardrobe each season, try a new nail polish. Brands like Sally Hansen and Essie offer salon quality polishes in a variety of colors and keeping your nails on trend won't cost you nearly as much as a trip to the mall. Give Essie's Stary Stary Night ($8.50) a chance—this striking shade of shimmering dark blue will make a bold statement. Sally Hansen is a nail polish veteran and her Hard as Nails Xtreme Wear in Sunkissed ($2.99) is a warm orange shade that will have you ready for summer in no time.
Beauty routines are an important part of self-care for many women, but the value can often be overshadowed by price tags and guilt. Ultimately we are happy to report that high quality products don't always come at a high cost.
What inexpensive luxuries fill your medicine cabinets?