Maggie Falkenstern's elegant suburban home is proof that some of life's greatest places aren't always found amidst the bustle of a city. Located in New Jersey with a job in NYC, Maggie and her husband are able to enjoy the vibrant city by day and relax in the comfort of their quiet home by night.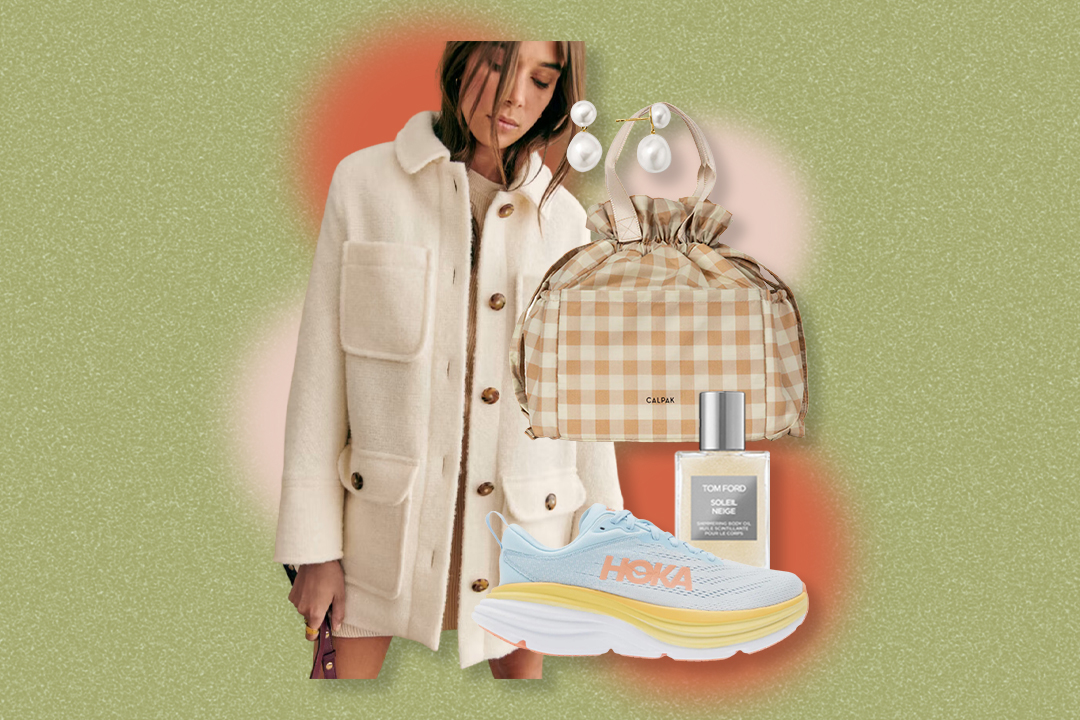 From the natural lighting to the eye-catching rugs, this Parisian-inspired home is full of unmistakable charm. Here, Maggie tells us the challenges she faced when decorating and why her living room is her favorite room.
Name: Maggie Falkenstern, Administrative Assistant
Age: 28
City: Old Tappan, NJ
Square Footage: 1,250
Rent or Own: Own
Years Lived In: 10 months
You and your husband both work in NYC, but you chose to rent and then buy a home in New Jersey. Why is the commute worth it for you?
I moved to Hoboken when two friends had a room available in their apartment, since I had been working at my company just over a year and was looking to be closer to work. I ended up living in that apartment for two years and fell in love with the Mile Square City for its restaurants, shops, boutique fitness classes, old brownstones, and the charm of living along the Hudson. Joe and I decided to rent a (tiny) apartment in an old brownstone after we got married, since Joe's job was just south of Hoboken at the time, but he has always loved the area where we grew up in northern NJ.
After living in a city for three years, I was ready for more space and no sound of buses or firetrucks outside my window (we lived next to the fire department). While I definitely do miss my shorter commute, it's so nice to escape the chaos of NYC and be able to relax in the peace and quiet of the 'burbs. Financially speaking, it was also a better move for us to have our monthly payments going towards a mortgage rather than rent.
What's the best part of living in Hoboken?
The best part of living in Old Tappan is being close to both sets of parents and most of our siblings who also live in the area. We are both big on family, so it's great to be able to pop by at any time! Old Tappan is known for being a great family town less than 18 miles to Manhattan, and for us, it is a nice quiet respite to come home to after work.
The story of the two of you buying your first house is quite a whirlwind. Walk us through the process and what it was like.
It certainly was! Sometimes we still can't believe we are homeowners kickin' it in the suburbs! We weren't exactly looking to buy a house, but we were keeping an eye on houses in the area where we both grew up, and in March 2016 we spotted what would be our future home online. We really liked the house in pictures and importantly, it was in our price point, so we decided on a whim to just take a look at it on a Saturday afternoon. By Monday morning, we had put in an offer and by Monday night we were officially under contract! At the end of June, we closed on our house and moved in around late July.
Where there any quirks of the space you had to design around? If so, tell us about them.
Since it is an old house, the rooms are smaller, and initially, we thought we wanted to knock down a few walls to have more of an open concept. However, since we've lived there we've come to enjoy the individual rooms and have had fun decorating them with slightly different styles. The alcove in the living room was a challenge to decorate initially. The goal was to have guests feel as though they are in the same room and open up conversation from the alcove into the main area with the sofa and loveseat. We did that by placing these Louis XV chairs with the glass table to create a little bistro seating effect. It definitely encourages side conversation but doesn't feel like you're being cut off from the main living area.
After a Parisian honeymoon, you were excited to add Parisian elements to your home. How did you accomplish this look?
Anyone who has ever walked through the Hall of Mirrors at Versailles can attest to how amazing those chandeliers are! We were inspired by it and wanted to make a classic chandelier the centerpiece of our living room. We incorporated other Parisian elements like Louis XV and XVI-style chairs and gilt mirrors that worked well against the neutral Haussmanian walls. We also saw beautiful traditional rugs in Paris in museums, restaurants, and our suite at the Hotel Raphael in the 16th Arr. The hardwood floors in our house were nicely refinished, but adding traditional Persian rugs really completed the spaces.
You and your mom are both big fans of searching through estate sales. What do you like about the hunt, and what's your best advice for someone looking to start shopping this way?
I love finding furniture and decor that is of high quality but at a great price! Furniture is just not made the way it used to be and there are certain decor items that are classics that I always keep an eye out for — including gilt frame mirrors, blue and white china and pottery, botanical prints, and antique rugs. My best advice to anyone looking to score great estate sale items is to keep an open mind, don't buy anything that is dirty/smells and can't be cleaned, and know that the best deals are usually on the last day of the sale when items that haven't sold get marked down. That being said, if you absolutely love something don't let it pass you by or you will regret it for sure.
Everything But the House is a great website for estate sale finds and is good to use as a resource for understanding the value of older furniture and decor items.
Tell us about the best bargain finds in your home. Additionally, what was your biggest splurge?
Before I moved into my first apartment in Hoboken, I went to a local estate sale with my friend looking for practical furniture for the space (couches, side tables, etc.) but I couldn't pass up this $35 gold bar cart. I didn't exactly need it, but I'm so glad I got it because it's been a centerpiece in two of my apartments and now the living room in our house where we can entertain for friends and family. The biggest splurge was our couches, but they are super comfortable and essential to our living room space.
How long from move in until you got to a point where you felt it was "done"?
I would say after we took down our holiday decor and put the finishing touches on the different rooms, we felt we had gotten to a point where it was 'done,' which was about six months after move-in. Admittedly, though, the house as a whole continues to be a work in progress.
What advice would you give to your 23-year-old self?
Buy the classics and don't limit yourself to what you studied in college.
Maggie Falkenstern is The Everygirl…
Favorite dinner spot in NYC?
Gemma at the Bowery Hotel
Best gift you've ever given?
A Harris Tweed sports jacket for Joe after a trip to Scotland
Favorite hair product?
Batiste classic dry shampoo — a working girls' must!
If you could have lunch with any woman, who would it be and why?
I would want to have lunch with Aerin Lauder because she is an incredibly successful businesswoman and I love not only her classic design aesthetic, but her personal style and approach to beauty. I read in her 2016 Vogue interview that "the modern woman sees beauty as an extension of herself, her home, her wardrobe, and her travels." This really spoke to me because I truly feel that beauty doesn't exist singularly in these different facets — it is a lifestyle.