Some girls spend their whole lives dreaming of their wedding day, while others girls can't even picture themselves in a wedding dress. However someone feels about it — when and if that day comes — it'll still be a monumental moment in their lives; a moment where they are devoting their life to one person. It's a moment that actually takes months, and sometimes even years to plan. That's why the bride needs the best of the best by her side through it all.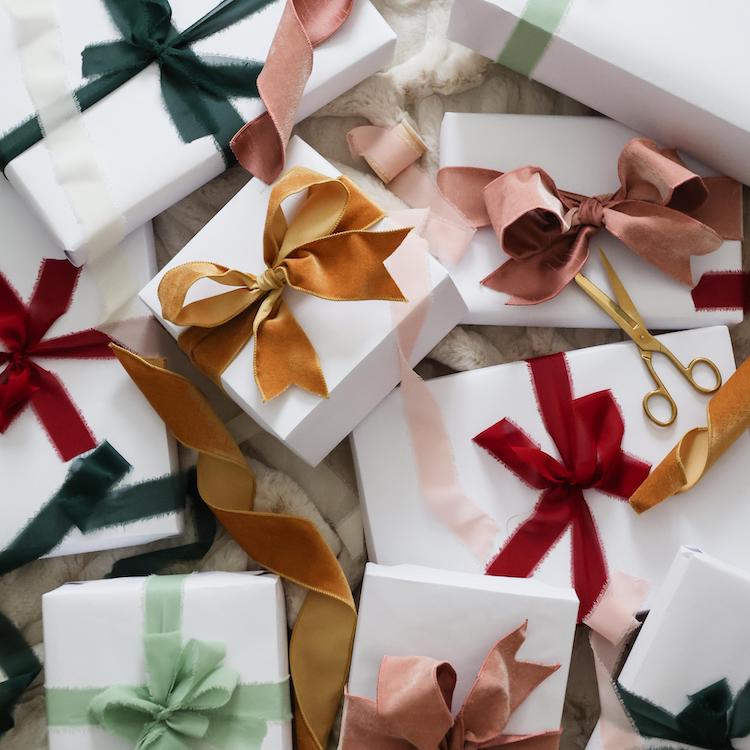 the perfect gifts for everyone—and we mean everyone—on your list
Personally, I think the only question that might be just as important as "will you marry me?" is "will you be my maid of honor?" It's basically like asking, "Will you let me send countless inspo pictures from Pinterest all day, every day?"; "Will you tell me the truth when the dress I love looks terrible on me?"; "Will you spend weekend after weekend with me hunting down the perfect venue?"; "Will you stand by my side as I enter this next chapter of my life?"
If you read the title of this article and thought, "Oh thank god" because you are currently a MOH or know you will be one soon, I'm here to help. The very thought of everything you have to do in order to properly fulfill this role can be overwhelming. Trust me, I know. I have recently been asked to take on this vital title in my sister's wedding. As much as I was excited when she asked, I was also super scared. I had no idea what being a MOH involved besides throwing a bachelorette party with a specific type of dancer and giving a speech that would bring the guests to tears. So, I did what any millennial would do and went straight to the Internet to find out.
Today, we are sharing the ultimate list of maid of honor duties so you never miss a beat. Here are all the responsibilities your new title comes with:
Pre-wedding planning
Assist with wedding planning
As the bride's right-hand woman, you'll be involved in most of the wedding planning, and might be asked to do a task as big as checking out a venue or as small as giving your opinion on the wedding colors and aesthetics. Be sure to let your bride know you are willing to help wherever is needed!
Attend wedding dress shopping 
This will be one of the biggest and most exciting moments in the wedding planning process. Give the bride your honest opinion if you think a different style would look better. She'll thank you later!
Be the bridesmaid dress and style leader
You'll also be the leader of the bridesmaids — this means helping pick out bridesmaids' dresses. If the bride has decided to allow all of the bridesmaids to pick out their own dresses, it'll be your job to be sure the dresses match the colors and theme of the wedding.
Plan the bridal shower and bachelorette party
It's your job to plan and host the bridal shower, or co-host the shower with the bride. When planning the bachelorette party, keep the bride in mind and do something that she would truly enjoy — not what you think you should be doing at a bachelorette party. Just be sure the bride is having a blast, whatever it is!
Help make invitations, decor, and favors
Time to put your DIY hat on and round up all those Pinterest inspiration pictures. Lending a helping hand with making the invitations, wedding decor, and favors for the guests will be a huge relief for the bride.
Be the point person for guests
As the maid of honor, you'll know all the essential information about the wedding and will be able to answer any questions the guests may have. Make it known that guests can come to you if they need any additional assistance. 
Day of wedding
Have a list of vendors and phone numbers on-hand
The day of the wedding can get a little hectic. You need to make sure all of the vendors are where they need to be and at the right time. Have a list of their numbers on-hand if something goes wrong so you don't have to track it down if the worst happens.
Keep everyone on schedule 
There will already be a timeline in place of when everything should start. It's your job to make sure everyone is staying on schedule, and that the bride and the rest of the wedding party is ready in time. Anything could go awry the day of the wedding, so do your best to keep everyone on schedule.
Do what you have to do to keep the bride calm
The bride might be feeling a little overwhelmed at this point. Make sure she's hydrating and has eaten something. Keep the bride happy and calm through it all. Maybe play some fun music!
Be a messenger and errand runner
If the bride and groom want to talk to each other or exchange love notes the morning of the wedding, you'll be the person they do it through. Also, the bride might need something last-minute, so be prepared for anything. You can also be extra prepared and have an emergency kit ready to go for anything she might need or forget.
Ceremony
Arrange the train of the bride's dress 
When the bride arrives at the altar, arrange the train of her dress and her veil so that it lays nicely. Also, pick it up and carry it as she walks so it doesn't drag on the ground.
Hold the bouquet
Your job during the ceremony is to hold the bride's bouquet. If there is no ring bearer, you might have to be in charge of keeping the groom's ring safe as well.
Sign the marriage license as witness
Once the ceremony is over, the bride and groom will sign their marriage license. You and the best man will usually sign as the two required witnesses.
Reception
Act as a host
As guests arrive, be sure to greet and welcome them to the reception. Show them where they can find everything such as the gift table or the guest book. Let them know that if they need anything throughout the night to let you know!
Collect gifts and cards
Direct guests where they can out gifts when they arrive or just collect them yourself, unless they want to give them directly to the newlyweds. Also, make sure all of the gifts and cards are transported into a car at the end of the night to be taken home.
Dance with the best man
After the first dance, the MOH and best man will often join the bride and groom on dance floor for the next song. Afterwards, keep encouraging others to get on the dance floor and have fun!
Give a speech
Prepare a toast to be given at the reception. Talk about how much the bride means to you, the love between the couple, and all of your hopes for the marriage. If you are unsure of what to say, keep it short and sweet. Talk from the heart and you'll do great! Sometimes the bride may have you do this at the rehearsal dinner instead of the reception, but you'll know ahead of time.
Keep the bride happy
Throughout the night, do what you have to do to keep the bride happy. This also involves making sure she is staying hydrated and eating something as she entertains all her guests. If a problem arises, tell her that you will handle it so she can enjoy her night. Don't forget to hold her dress while she uses the bathroom too!
As this is just a quick guide to your MOH of duties, be willing to take on any task that the bride may need you to do outside of this list. Remember this is supposed to be a time of celebration and it is a honor to be chosen to be a maid of honor. Your sister or best friend loves and trusts you so much that they want you by their side on one of the most important days of their life. Take a deep breath, relax, and have fun with it! You've got this!