Whether or not you know it, Marie Kondo and her work have had an influence on your life. As the founder and creator of the KonMari Method and author of the books The Life-Changing Magic of Tidying Up and Spark Joy, Marie's passion for tidiness has effectively taught an entire generation (and beyond) to live more minimally and with less clutter. Her work has been featured time and time again, and references to her namesake brand are made in pop culture at least as often. Like I said – she's influenced you, your home, and your life — whether you know it or not.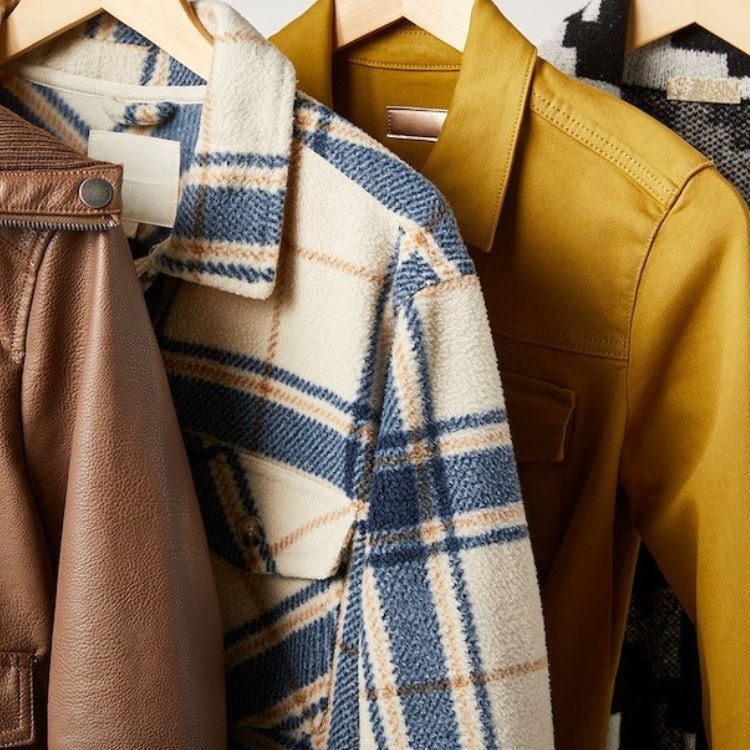 ...and it's wallet-friendly
While Marie is a tidying-up magician, she's also more than that — she's an author, a talented businesswoman, and a downright worldwide phenomenon. Here, we share a little more about her life, her business, and how exactly you too can experience the life-changing magic of Marie Kondo.
Name: Marie Kondo, founder of the KonMari Method
Age: 33
Location: San Francisco Bay Area
Education: Tokyo Woman's Christian University
What was your first-ever job, and how did you land it?
My first job was as a tidying consultant. At college, I tidied my friends' homes whenever I visited them – soon it became a rumor that when I visit a room, it becomes magically tidy. As the rumor spread, I started getting requests for tidying sessions from people I didn't know.
Your passion for organizing began at an early age. Tell us about how it all started.
I first became interested in tidying when I was five years old. I started reading my mother's home and lifestyle magazines and tried doing household chores myself. But tidying was the one task that I couldn't hack – the house kept reverting to clutter. It was this that inspired me, from the age of fifteen, to start researching tidying seriously.
In college, you turned that passion into a business opportunity. How did that idea come about?
It began with tidying my friends' homes as a hobby, but eventually, I started thinking about how I can help my clients to tidy on their own without me.
Once your business began to take off, what came next?
I expanded the scope of my business from one-on-one sessions to tidying lectures with large audiences.
How did you know it was time to write a book?
I knew it was time to write a book when the waitlist for my tidying lessons grew six months long, and some clients began asking me if I could write a book so that they could start tidying themselves. I just wrote down exactly what I say during my tidying lessons. It took me three months to write The Life-Changing Magic of Tidying Up.
I wrote my second book, Spark Joy, as a response to the feedback and questions from the readers of the first book.
Your name has basically been turned into a verb — "I'm going to Marie Kondo my home!" In your own words, what does that mean?
It's a declaration that they will tidy their home so thoroughly that it will never rebound, and they will live a lifestyle that sparks joy.
What's one change everyone could implement into their lives and homes — one change that would help everyone tidy up?
Think seriously about what your ideal lifestyle is. That way, you realize that tidying is a requisite to accomplish that lifestyle.
What's one thing YOU got rid of that you never would've expected to?
Hmm..I couldn't think of one. Even things that I really cared about at the time, once I let them go I forget about them.
What's next for you and for your iconic brand?
I'm very excited to deliver the KonMari Method to more people! After I wrote The Life-Changing Magic of Tidying Up, I've heard many wonderful stories from people whose lives have been changed by the method — it makes me so happy to hear those stories. At the same time, the reality is that many people get sidetracked while tidying or simply can't find the time.
That's why I've worked hard with my team to produce the Hikidashi box sets, which are beautifully designed boxes that come with a series of KonMari lesson in your inbox — almost like having me right by your side guiding you through the process! The KonMari Method is about choosing what sparks joy for you and then finding a home for each of those items. The lesson series cover the former, and the boxes the latter. With this set, people can commit to tidying, pick up where they left off, and move along in their process.
When I started my business, I was a single individual working one-on-one with a client. While I enjoyed that work tremendously, it was unscalable. The book helped me deliver the method to way more people around the world, and with this box, I can bring a physical piece of the KonMari Method to people's homes. I hope the box set propels people's tidying and live a life filled with joy.
What's the best career advice you've ever received?
Develop your skill to its limits while you're young and have a lot of stamina.
What advice would you give to your own younger self?
Be mindful of people, not just items.
Marie Kondo is The Everygirl…
Favorite book you've ever read?
Big Magic by Elizabeth Gilbert.
Most recent book you've read?
Zero Waste Home by Bea Johnson.
Best vacation you've ever taken?
A trip to Spain.
Go-to lunch on a workday?
Rice balls.
If you could have lunch with any woman, who would it be and why?
My younger self. I want to hear from her own mouth her passion for tidying. I think it might be a different type of passion from what I feel now.
Don't Miss Our Video on How to "Marie Kondo" Your Home
READ THE WHOLE STORY: I Tried to 'Marie Kondo' My House… and Here's What Happened