Nancy Twine first turned an internship experience into a full-time job in the fast-paced world of finance, but this corporate maven quickly realized she had even more to contribute. After growing up watching her grandmother create homemade hair and beauty products, Nancy Twine felt compelled to leave her job at Goldman Sachs to pursue a brand new path. Now a leading authority on green beauty AND the youngest African-American woman to launch a line for Sephora, Nancy is the founder and creator of Briogeo, a plant-powered line of haircare available now nationwide. Here, Nancy discusses her advice for starting a business, the ways her home city inspires her, and the simple pleasure of cookies & cream ice cream.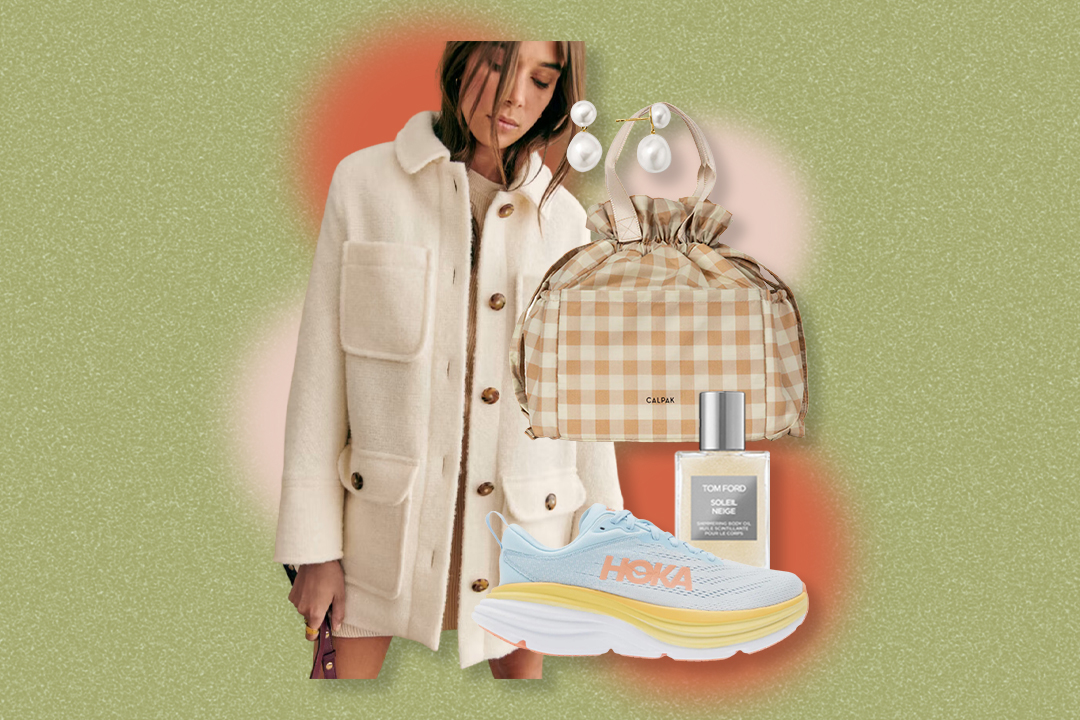 Name: Nancy Twine
Age: 31
Location: NYC
Current Title/Company: Founder & CEO of Briogeo
Education: University of Virginia – McIntire Undergraduate Business School
What was your first job and how did you land it?
My first full-time job was at Goldman Sachs where I worked in the Commodities Sales Division. I landed the job there through an internship the previous summer.
You used to work as a VP at Goldman Sachs. How did the high-stakes world of Wall Street prepare you for going out on your own?
It taught me a lot of basic skills – like how to create spreadsheets, presentations, craft professional e-mails, and manage a client base. It also taught me a lot of strategic skills like how to problem solve for our client's needs, grow a business, and overcome challenges.
What did you enjoy about working in finance? What made you know it was time for you to leave?
I loved the fact that every day was a different challenge and I was surrounded by really smart people who encouraged me to think outside of the box. I remained within the same team for 7 years and by that point, a change felt right.
What made you want to develop a line of haircare?
I have a family history of formulating natural personal care products in the kitchen which was inspired by my grandmother's craftiness for using what she had to provide for the family – even if it meant taking oils and extracts and turning them into soaps. Mid-way through my finance career I began seeing the shift that was happening in natural beauty – more people were seeking out natural, toxin-free alternatives to their beauty regimen and I was curious to dip back into natural product making in a bigger way.
Walk us through the process of developing a line of haircare. Where did you start?
Understanding the marketing, the competitors, and products that already exist is a big first start into assessing whether it makes sense to enter a particular industry. I felt like the market for natural hair care was underserved and there seemed to be a great opportunity for a newcomer. From there, I did research and networking to source a highly accredited natural product chemist, along with a design team who could help me develop my first four products. Once I had my first four products developed, the focus then became finding retailers to distribute the products, and trade shows were a great opportunity to connect with buyers.
Your grandmother worked in creating her own haircare recipes with products found in her own kitchen. Did you use her recipes? How did she inspire you?
I didn't use any of my family's own recipes when creating Briogeo because they weren't advanced formulas and wouldn't perform to the level we needed to create a performance-based hair care product line. While people are actively seeking natural product alternatives, I also know that most are not willing to sacrifice product performance and if I wanted to create a sustainable line, the products needed to perform as well as their synthetic counterparts.
During product development, we had access to so many more innovative natural ingredients than my family or I had growing up, and I was eager to make Briogeo a "next-generation" level of high performing natural products. Despite not using original family formulas, my family's passion for innovation, creation, and entrepreneurism has inspired every facet of Briogeo.
You're the youngest African-American woman to ever launch a line at Sephora. What does that achievement mean to you?
It's incredibly exciting and I hope that it can inspire other women of color who are looking to pursue similar ventures. Sephora has been an incredible retail partner and I'm so proud to see Briogeo making its mark in Sephora doors across the nation.
How do you hope to inspire other women?
I hope to inspire women who are looking to make daring career changes or who simply have an idea that they want to put into action, to pursue their dreams. Creating a product isn't rocket science, but it does take a ton of perseverance, dedication, and focus. If you have those three things, anything is possible.
Why Briogeo? What does the name mean?
The word "brio" is Italian for "colorful, vibrant, full of life" which expresses our brand's personality and "geo" is Latin for "of Earth, or nature", which speaks to our ingredients what's inside of the bottle.
What's next for Briogeo? Where do you see yourself and the company in the next year? Next five years?
I hope to continue to expand and build upon our brand presence here in the US and Canada and hopefully by the 5 year mark, Briogeo has developed a global presence.
What's your greatest professional achievement? How did it happen, and what mistakes and trials happened along the way?
Launching my own company, by far! I spoke earlier about the process of launching my company – but the challenging part of all has been keeping up with all of the growth with a fairly lean team – which means I'm very actively involved in all facets of the business. It's a lot to juggle, but I have a really phenomenal team and it's very inspiring to watch them grow and develop into their roles.
What's your best advice for someone looking to start their own company?
Actively research the market you're looking to pursue and conduct focus groups to test the viability of your product or concept. The more you can learn and strategically tweak your plan before launch, the better chance you have at bringing a strong product or concept to market.
What's the best advice you've ever received?
Don't let setbacks second guess your plan. Stay the course.
What's the best part of living in NYC? If you didn't live in NYC, where would you want to live and work?
The diversity and culture. I love the energy of this city – it's what keeps me going and fuels my passion. If I wasn't living in NYC, I'd love to experience LA.
You're definitely a leading authority on green beauty. What advice do you have for those of us looking to make environmentally conscious changes to our beauty routines?
With all the innovation in natural product chemistry, you don't have to sacrifice product performance for clean ingredients. Use resources like EWG to make informed decisions about using products that contain certain ingredients. Not all non-natural ingredients are bad and I think that's a big misconception.
What advice would you give to your 23 year old self?
Don't stress over the small stuff — life is a big picture and there's a lot of living to do!
Nancy Twine is The Everygirl…
Favorite restaurant in NYC?
I love everything on Buddakan's menu…
Your iphone camera roll is full of….
Screenshots of Instagram inspo
Favorite indulgence?
Cookies and cream ice cream
Craziest haircut/hair trend you ever had?
Red "highlights" in high school
If you could have lunch with any woman, who would it be and why?
Oprah is an inspiration in so many ways. She's a legend. She's helped pave the way for so many of us.
This article was originally published on April 19, 2017.