The moment Megan Runion and her husband stepped foot into this chic and rustic cottage located in Greenville, SC, they knew that this was it. Though a bit of a fixer-upper at first, this house had the potential to manifest their vision into reality, and checked all of their boxes for what they felt was essential to their new home. The added charm and character it possessed made it a place in which they could truly see themselves making some lasting memories.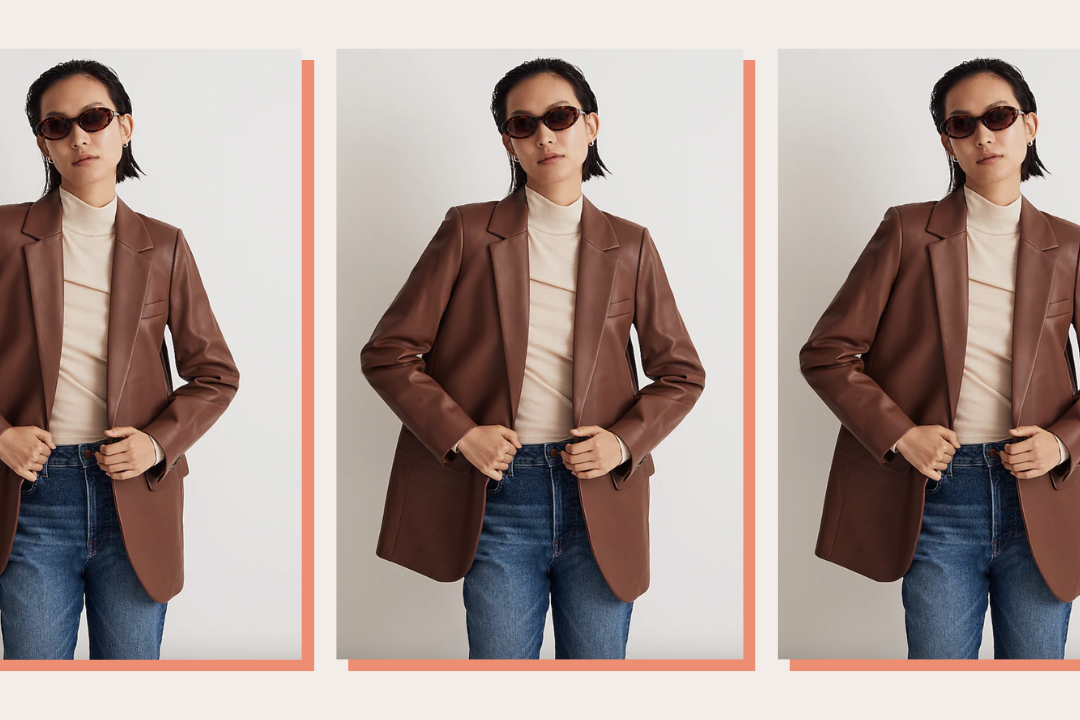 time for your fall wardrobe update!
The timelessness of this cottage is showcased in its French farmhouse style, and the plush textures, natural elements, and serene color scheme displayed throughout make it a place we could imagine ourselves spending hours in and just being at peace with our surroundings. Tour this cozy oasis to find out about Megan's design inspiration and influences, her favorite parts about her home, and discover what makes it extra unique (two words: chicken coop)!
Name: Megan Runion
Age: 30
Square Footage: 2,100
Rent or Own: Own
City/State: Greenville, SC
What were some of the must-haves on your list when you and your husband started searching for a home?
Front porch, fireplace, bathtub, windows—all I cared about!
What was your experience with buying a home? Is there anything you wish you knew before you began your search that you know now through lived experience?
We searched for months before finding @thelovelycottage, but the moment we walked through the door, we knew it was where we were supposed to be. The house needed a lot of work, but we were excited about making it our own. The bones of the house drew us in and the endless potential keeps us dreaming.
The bones of the house drew us in and the endless potential keeps us dreaming.
What immediately caught your eye about this home?
The charm and character of an old house. We loved the old door handles, old brick chimney, solid wooden doors throughout, and potential to add on to a space that already lived a lot of life. Somewhere we could make memories and would look forward to coming home to each day.
What advice would you give to a young couple moving in together or buying a home for the first time, and how they can successfully strike a balance between styles?
We like a mix of masculine and feminine. If you can somewhat compromise to your significant other's style or wants, you can come up with something that you both love to come home to. Compromise in everything!
What were some of the first renovation projects you took on once you moved in?
We added about 1,000 square feet to the existing house, completely renovated the exterior and added new windows throughout, and made an outdoor space we knew we would live in season after season.
Were there any mishaps during any of your projects?
YES. Our biggest fail: don't ever lay sod until the construction is FINISHED.
What is your approach to designing a room? How do you know when the room is complete?
Start with the three main things you want to draw focus. For instance, our bedroom is a fairly large space that could easily lose focus if not designed properly. We wanted people to see the windows, fireplace, and cathedral ceiling first. So, we added more windows to our longest wall, hung a large chandelier from the ceiling that you can't miss, and designed the fireplace to be surrounded by beautiful opposites: marble and a rustic mantle made from a tree on our property.
I would never want a house full of new, meaningless things. Although that's beautiful, we much prefer pieces that have a story to tell.
Were there any quirks in the space you had to design around?
Yes! Because the house is so old, it has a cellar. The staircase to said cellar is right in the middle of the home, so it took a while to figure out how to incorporate that into our space while allowing us the functionality of the cellar, but while hiding the access.
What are some of your favorite things to incorporate into your decor?
Family heirlooms, special paintings or photographs, or maybe a hand-crafted piece that has been passed down through generations. We love French antiques, vintage items we've sourced while traveling or purchased and made our own, and mixing new and old.
How do you incorporate eclectic patterns and textures into a room without making the aesthetic look busy?
We are definitely more about the textures, and I'm not sure you can have too many! Nothing cozies up a space more than plush pillows, alpaca throws, seagrass rugs, and linen drapery.
What are your favorite aspects of your home?

For example the porch, your backyard, or maybe it's in the details like a favorite piece of art or a room with the perfect lighting?

We LOVE being outside. We start each day on the porch and usually end in the backyard with our pups and chickens. By far our favorite place to be when the weather permits.
Where do you like to do the majority of your shopping for furniture and decor?
I'm inspired by a lot of images from Pinterest and Instagram and usually try to find a similar piece or create a similar vibe with either things we already have to by waiting to purchase items that mean something to me. I would never want a house full of new, meaningless things. Although that's beautiful, we much prefer pieces that have a story to tell.
We have the cutest chicken coop and our girls are so happy living in it! We have eight chickens right now and they are living the dream.
You and your husband got married when you were both still relatively young, what advice would you give to two people who are considering marriage?
Make sure you're in it for the long haul—through the highs and the lows. Honesty and communication are musts. Change together. Never sleep separately, sometimes just waking up beside each other can solve everything. Always try to out-do each other.
And finally, what advice would you give to your 22-year-old self?
Chase what speaks to you. Don't compare. You don't have it all figured out and you shouldn't have to. Give yourself grace. Start weeding out the people that don't get you on a soul level. Want better, not more. Your work ethic will make you succeed or fail. Get out of your comfort zone.
Megan Runion is The Everygirl…
The best way to spend a Saturday morning is… in the backyard with coffee in hand.
Next big vacation you'd like to take? France.
Favorite ice cream flavor? Praline Pecan
Favorite way to unwind at the end of the day? Glass of wine and Friends on TV
If you could have lunch with any woman, who would it be and why? My grandmother (my mom's mom). I never got to know her as an adult, but I so wish I could have a conversation with her now. Ask her hard things and talk about the past—who made her who she was and how that has trickled down to me. Just talk over coffee, something we never got a chance to do. It's as simple as that.